Retail footfall slumped in January as inflation-pinched consumers remain cash conscious
Footfall slipped 1.6 per cent during the month compared to the same period a year ago with high streets particularly hard hit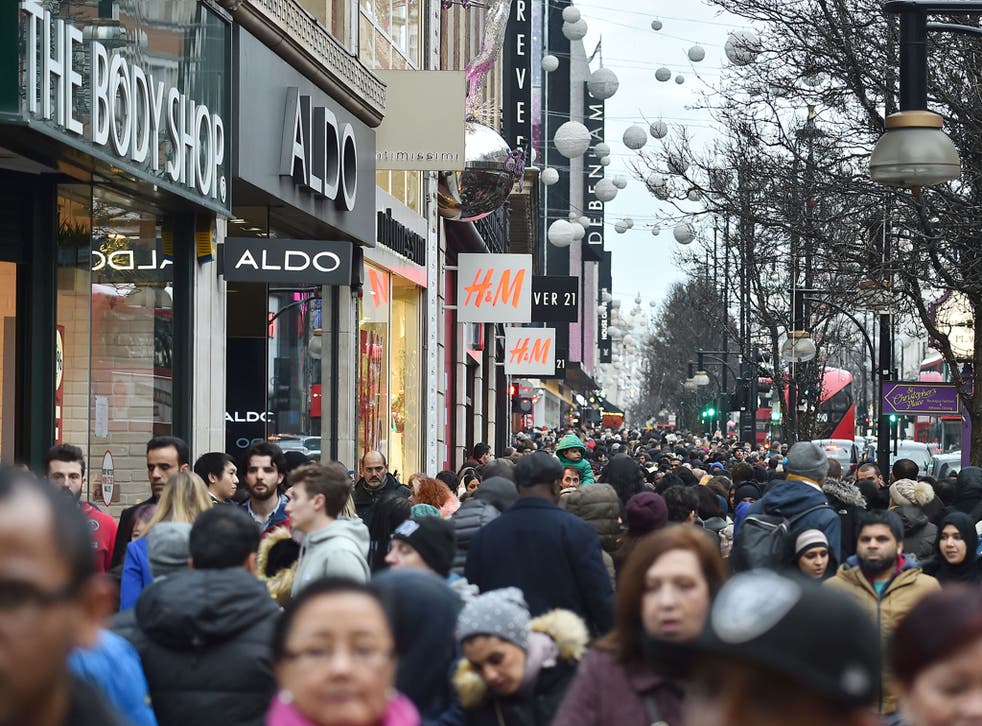 Retail footfall suffered a fresh slump across the UK in January, as consumer appetite continued to be subdued by Brexit uncertainty and relatively high inflation.
The British Retail Consortium (BRC) on Monday said that footfall had slipped 1.6 per cent during the month compared to the same period a year ago, which represents a deeper fall than the 1.3 per cent slide recorded in January 2017.
The figure was slightly better than the three-month average of a 1.8 per cent decrease, but below the 12-month average of a 0.7 per cent decline.
"A drop in footfall of 1.6 per cent is an improvement on December's 3.5 per cent, but it is the worst result for January since 2013," said Diane Wehrle, marketing and insights director at analytics firm Springboard, which compiles the data together with the BRC.
She said that it is "clear that the challenges facing bricks and mortar retailing are continuing to build".
Ms Wehrle said that the performance of retail parks was being buoyed by them offering "click and collect points" as a result of a surge in the popularity of online shopping.
In order for high street shops to survive, she said, they too will have to adapt to this changing consumer behaviour.
The BRC found that all regions suffered a drop. The sharpest decline was seen in Scotland, where footfall fell by 4.6 per cent. In the South-west and the East of England, footfall fell by 2.6 per cent and 2.5 per cent respectively. It slid by 1.2 per cent across greater London, deepening December's 3.7 per cent fall.
Footfall in retail parks grew by 0.9 per cent during the month, ahead of the three-month average growth of 0.2 per cent – with increases particularly strong across the South-east and the West Midlands. But shopping centre footfall fell by 3.1 per cent, which was a steeper decline than the three-month average of 2.8 per cent.
Register for free to continue reading
Registration is a free and easy way to support our truly independent journalism
By registering, you will also enjoy limited access to Premium articles, exclusive newsletters, commenting, and virtual events with our leading journalists
Already have an account? sign in
Join our new commenting forum
Join thought-provoking conversations, follow other Independent readers and see their replies