Revealed: How the world gets rich – from privatising British public services
Exclusive: 'Scandal' of UK citizens' millions that go to foreign state-owned public services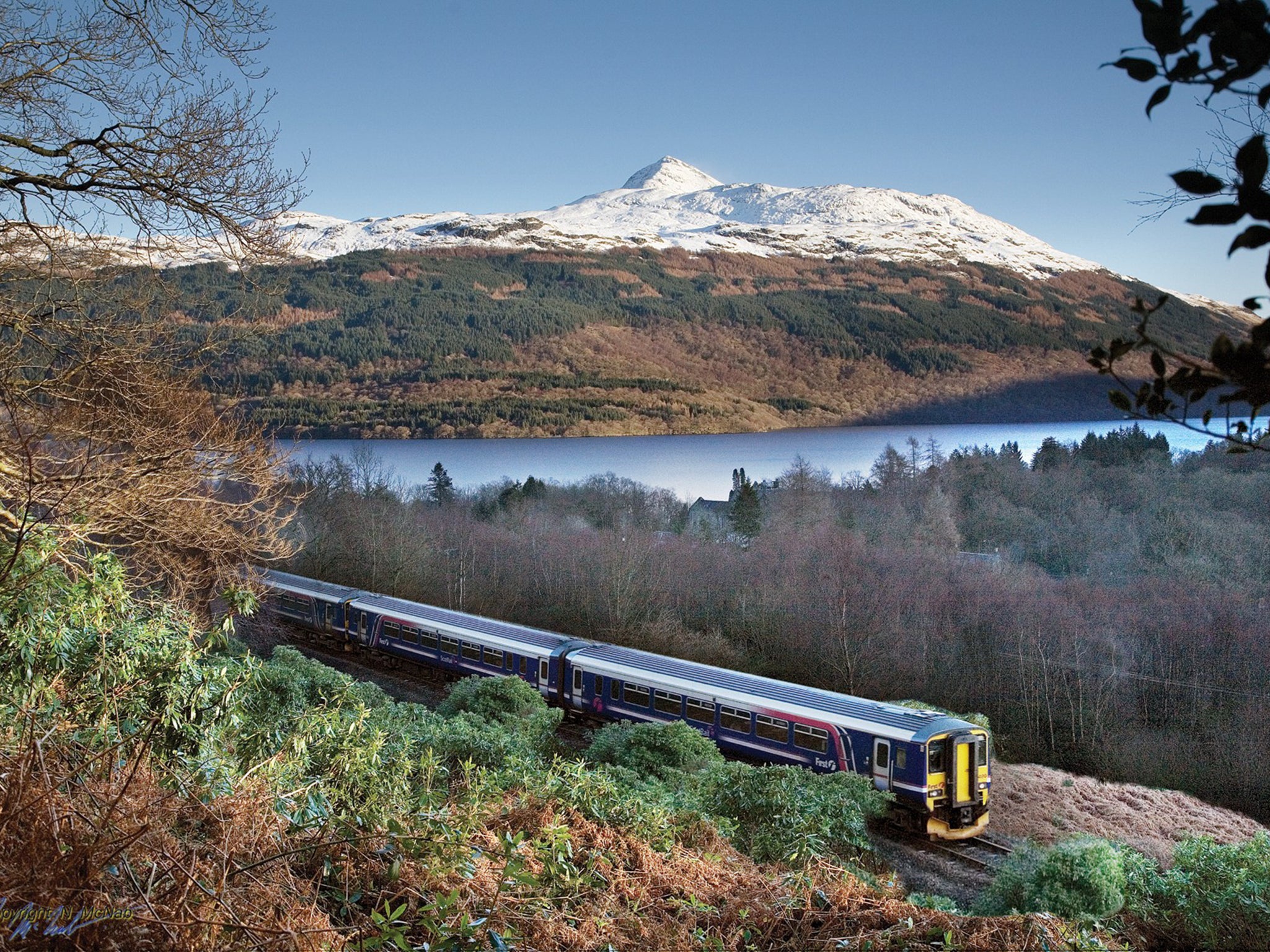 Foreign governments are making hundreds of millions of pounds a year running British public services, according to an Independent investigation highlighting how privatisation is benefiting overseas – rather than UK – taxpayers.
Swathes of Britain's energy, transport and utility networks are run by companies owned by other European governments – meaning foreign exchequers reap the dividends while UK customers struggle with increasing fares and bills.
In the past two years alone, overseas taxpayers have taken dividends totalling nearly £1bn from companies which make their profits from UK households and passengers.
The figures unearthed by The Independent in corporate filings will fuel calls for the Government to rethink its privatisation agenda – and boost those who argue that the railways should be opened up to publicly owned UK operators, or even renationalised.
An analysis of companies' financial filings for the last financial year shows that currently 20 national train lines are run or owned by foreign state-owned or controlled companies.
Only last month, the ScotRail franchise was offloaded to the Netherlands' state-owned Abellio.
Christian Wolmar, a rail industry analyst, said: "It is a completely daft situation where state-run companies in foreign countries can bid for our rail services but UK ones can't. It is specifically banned by law for the likes of Transport for London, or Directly Operated Railways to bid for UK rail contracts."
Mick Cash, the RMT general secretary, said: "The true scale of the way the railways here in Britain are being used as a cash-cow to hold down fares and improve services across the rest of Europe will shock passengers."
While privatisation was meant to bring the business acumen of the corporate sector into public utilities, increasingly it has allowed foreign governments and their state-owned operators to make vast profits out of the UK. Meanwhile, British firms have almost no presence in overseas utilities markets and, since the takeover of Arriva by Germany's state-owned Deutsche Bahn, only a small share of global public transport.
As a result, vast amounts of British citizens' bills and fares leave the country in the form of dividends to taxpayers in continental Europe, funding their schools and hospitals.
Foreign taxpayer-owned transport companies received £102m in dividends from UK train fares during the past two years, The Independent has calculated. That figure is dwarfed by the £900m sent back to foreign governments from British household energy bills. These came from dividends taken out of the UK by EDF, majority-owned by the French state, and the industrial energy supplier GDF Suez, part-owned by France.
Other foreign energy players are also taking huge dividends from UK electricity bills but are remitting them to private investors. For instance, Scottish Power's Spanish owners Iberdrola took a £600m payment. With consumers paying an average of £410 more a year for energy compared with a decade ago, The Independent's findings shine new light on the motivations of foreign energy suppliers.
In the rail and bus industry, German and French taxpayers are the biggest players, with German state-owned Deutsche Bahn and French state-owned Keolis running large chunks of the networks. But Hong Kong also owns UK rail and bus operators, while taxpayer funds in Singapore, China and Qatar are big investors in the Heathrow Express rail route.
Critics of recent governments say they have been ideologically opposed to state ownership in a way the European firms who run British infrastructure are not. They cite how the East Coast Main Line rail route was handed back to the taxpayer in 2009 by National Express because the company could not make enough money from the contract. Since then, it has been run as a "Directly Operated Railway" and performed well and with a healthy surplus to the taxpayer. However, the Government has decided to sell it to the private sector again, with French government-controlled Keolis and Eurostar among the bidders.
Labour has pledged to overturn rules which ban state-owned British entities from competing with private firms for rail franchises. But the party is coming under pressure from unions to commit to full renationalisation.
The anti-privatisation group We Own It described The Independent's findings as a "scandal", adding: "If energy was run publicly, we could use these profits to reduce the bills we all pay and boost green investment."
A Department of Energy and Climate Change spokesperson said: "We want an energy market that works for consumers."
EDF said: "Dividends paid by EDF Energy to our parent company should be set against the £17.5bn that has been invested in the UK, and the £1.2bn it invested last year alone in its existing nuclear and coal stations, new generation capacity, gas storage and in its customer supply business."
Arriva pointed out that it had retained its operational independence although it was now owned by Deutsche Bahn and said it had invested €750m (£599m) in the business in the past two years. However, accounts showed its British arm, Arriva UK Transport Limited, paid a £15m dividend to its parent company.
The Independent also examined water companies but, while they are mostly owned by private equity firms with controversial tax avoidance strategies, only one, Yorkshire Water, is state-owned, being 26 per cent owned by the Singapore government's sovereign wealth fund. Last year Yorkshire Water's holding company Saltaire did not pay a dividend.
Going Dutch: Scotland picks Abellio
Last month the Scottish Government stripped Aberdeen-based FirstGroup of the contract to operate the £2.5bn ScotRail franchise – and handed it to Abellio, an offshoot of the state-owned Dutch national railways.
The decision was criticised by unions, who warned it would mean Scottish taxpayers effectively subsidising rail passengers in Holland.
"Scotland could have taken control of its own railways," said Mick Cash, the general secretary of the RMT union at the time. "Instead profits will be sucked out of the system to underpin investment and fares in Holland."
But the Scottish Government defended the plans, saying Abellio was simply offering a better deal to both passengers and the taxpayer.
It highlighted the company's plans for reduced fares for jobseekers, a commitment to a living wage for staff, as well as more trains and £5 fares between any two Scottish cities.
The deal emphasised the global nature of public service provision today – while FirstGroup lost out to a Dutch company, it too is international and runs America's culturally iconic Greyhound buses.
Foreign firms running our services
Transport
State-owned foreign company: Abellio
Owned/controlled by: Holland
Dividend withdrawn in last two years: £20m
Runs: Greater Anglia, Northern, Scotrail (just granted), Merseyrail, Bus services across London and the UK
State-owned foreign company: Keolis UK
Owned/controlled by: France
Dividend withdrawn in last two years: £37.9m
Runs (part or fully): Docklands Light Railway, Gatwick Express, London Midland, Southern, South Eastern, Thameslink Gt Northern, TransPennine
State-owned foreign company: Arriva UK Trains
Owned by: Germany
Dividend withdrawn in last two years: £15m
Runs (part or fully): Chiltern, Cross Country, Grand Central, London Overground, Wales & Borders
State-owned foreign company: MTR
Owned by: Hong Kong
Dividend withdrawn in last two years: £7m (estimate)
Runs part of: London Overground
State-owned foreign company: SNCF
Owned/controlled by: France
Dividend withdrawn in last two years: £19.8m
Runs part of: Eurostar
State-owned foreign company: SNCB
Owned by: Belgium
Dividend withdrawn in last two years: £1.8m
Runs part of: Eurostar
Energy
EDF, France: £616.2m
GDF Suez, France: £25.6m
Source: Companies House filings and RMT
Join our commenting forum
Join thought-provoking conversations, follow other Independent readers and see their replies