Sir Richard Branson says humans will stop killing animals for meat in 30 years
Livestock is 'a bigger contributor to global warming and environmental degradation than all forms of transportation,' Mr Branson said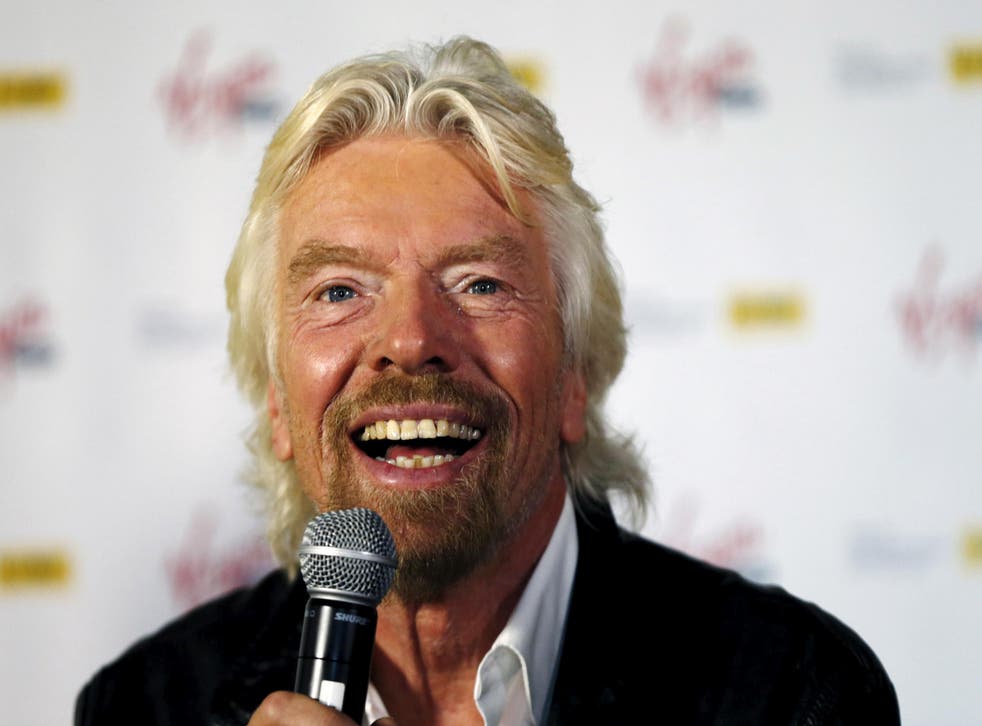 Richard Branson thinks humanity will have stopped killing animals for meat in three decades.
In a recent blog post, the entrepreneur said that in 30 years or so, he expects "all meat will either be clean or plant-based, taste the same and also be much healthier for everyone."
The billionaire founder of Virgin Group, argued that there are many reasons why such a change would be good for the planet.
He said that livestock produces 18 per cent of all "man-made" greenhouse gas emissions, "making it a bigger contributor to global warming and environmental degradation than all forms of transportation".
Sir Richard claimed he gave up eating beef a few years ago, primarily because of the degradation of the rainforest that is associated with large-scale cattle farming. He said his eyes had also recently been opened to farming and slaughterhouse processes.
Last month, Sir Richard joined Microsoft co-founder Bill Gates and the giant US agriculture firm, Cargill, in investing in Memphis Meats, a US company that creates meat from self-producing animal cells.
The aim of Memphis Meats is to satisfy the world's growing demand for protein while lessening the need for land, feed and water. Meat is a relatively inefficient source of calories compared to plant-based food as it uses far more resources for each unit of energy.
Business news: In pictures

Show all 13
"The clean meat food system is safe, good for the planet and animals, and satisfying to consumers," Sir Richard said.
"The world loves to eat meat, and it is core to many of our cultures and traditions," Uma Valeti, co-founder and chief executive officer of Memphis Meats, said in a statement when the investment was announced.
"The way conventional meat is produced today creates challenges for the environment, animal welfare and human health. These are problems that everyone wants to solve."
Register for free to continue reading
Registration is a free and easy way to support our truly independent journalism
By registering, you will also enjoy limited access to Premium articles, exclusive newsletters, commenting, and virtual events with our leading journalists
Already have an account? sign in
Register for free to continue reading
Registration is a free and easy way to support our truly independent journalism
By registering, you will also enjoy limited access to Premium articles, exclusive newsletters, commenting, and virtual events with our leading journalists
Already have an account? sign in
Join our new commenting forum
Join thought-provoking conversations, follow other Independent readers and see their replies