Richard Branson pulls out of $1bn investment talks with Saudi Arabia over missing journalist
Virgin Galactic halts discussions over Saudi space projects amid fears that missing journalist Jamal Khashoggi was murdered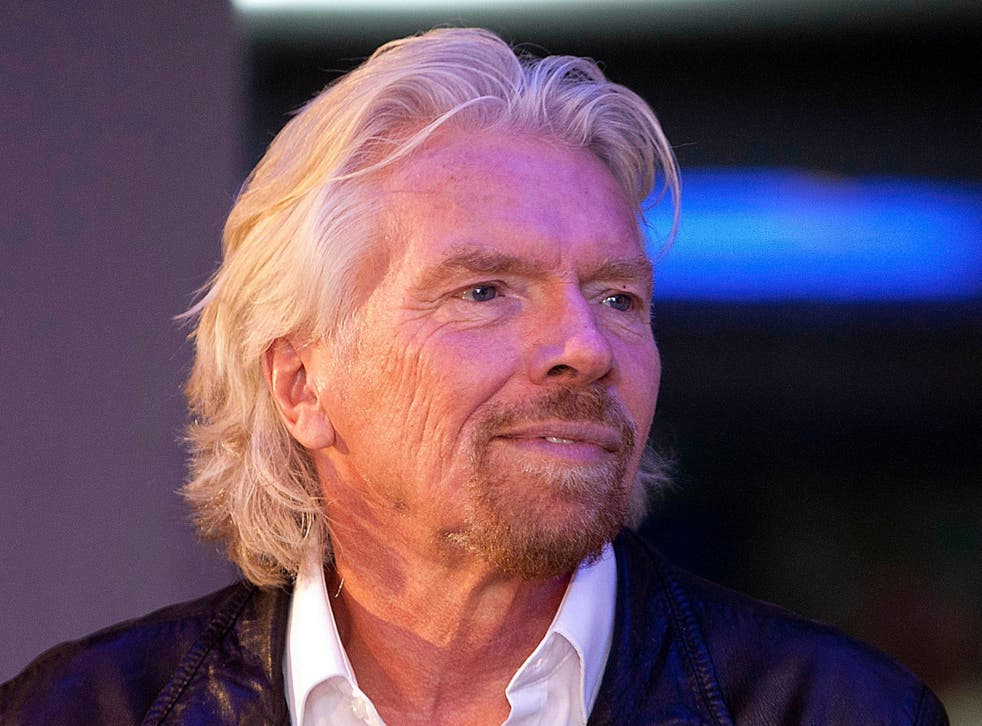 Sir Richard Branson has pulled out of talks over a $1bn deal with the Saudi Arabian Public Investment Fund (PIF) after the disappearance of a leading journalist who has been critical of the kingdom.
Sir Richard said Virgin would halt discussions over investments in Saudi space projects amid fears that prominent Saudi journalist Jamal Khashoggi was murdered.
The British entrepreneur is also suspending his directorship of two tourism projects in Saudi Arabia.
Mr Khashoggi has not been seen since he entered the Saudi consulate in Istanbul on 2 October.
On Friday Sir Richard warned that, if reports that the Saudi government ordered Mr Khashoggi's murder are confirmed, the West may not be able to continue doing business with the Gulf kingdom.
His statement said: "What has reportedly happened in Turkey around the disappearance of journalist Jamal Khashoggi, if proved true, would clearly change the ability of any of us in the West to do business with the Saudi Government."
A number of businesses and media organisations have also pulled out of an upcoming event in Saudi Arabia, dubbed "Davos in the Desert".
Uber chief executive Dara Khosrowshahi and journalists from the Economist, the New York Times and CNBC have all said they will no longer attend the event intended to showcase Prince Mohammad bin Salman's modernisation plans for the county.
Global pressure is mounting on the crown prince's government after a Turkish newspaper published names and photographs of 15 Saudi nationals who it said formed a "assassination squad" sent to carry out Mr Khasshoggi's alleged murder.
The men allegedly arrived in Istanbul on two private jets the day Mr Khashoggi went missing.
Saudi Arabia issued a blanket denial on all allegations that it was involved in Mr Khashoggi's disappearance, calling them "baseless".
The Saudi ambassador to the UK, Prince Mohammed bin Nawaf al Saud, told the BBC: "We are concerned about our citizen Jamal. There is an ongoing investigation and it would be premature of me to comment until we see the final results of the investigation."
Join our new commenting forum
Join thought-provoking conversations, follow other Independent readers and see their replies