Richard Branson reveals the three companies he most admires
'I look for business ideas that will improve people's lives'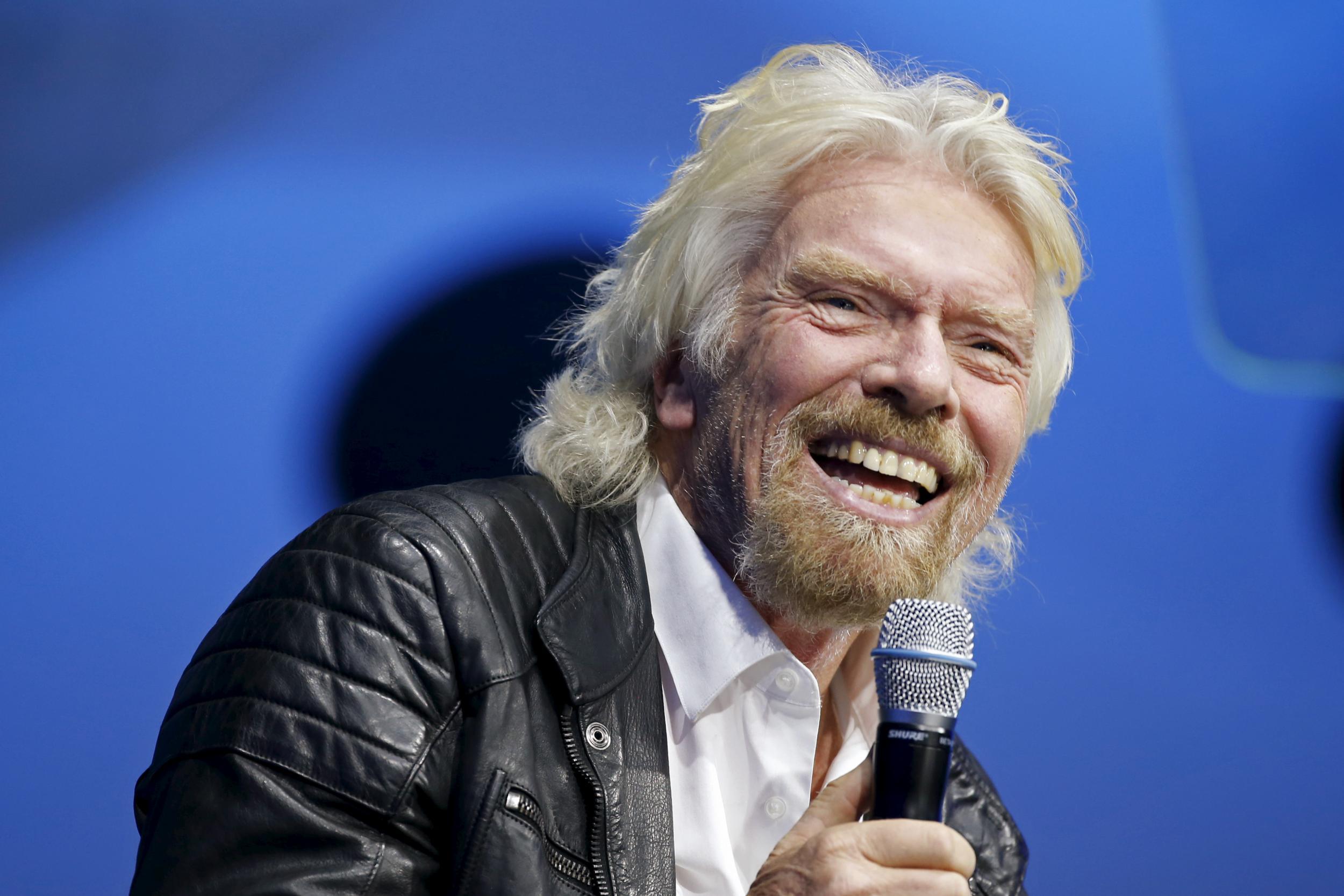 At Virgin we talk about how we're changing business for good as I've always believed that creating a business should be about more than just making money.
As an entrepreneur I look for business ideas that will improve people's lives. I've made sure my businesses have this competitive advantage by embedding a sense of purpose within the company DNA.
Purpose-driven companies inspire their employees and customers, have a major impact on their communities and often create even better overall performance. Research has shown a purpose-driven company returns six times more to shareholders than their profit-driven rivals.
We must celebrate those businesses that go out on a limb to look after more than just their bank balances. I've been fortunate enough to have done business with some of the world's leading companies – below are a few companies which have inspired me.
The Body Shop
"Business purpose" is a relatively new phrase but there are businesses that have been embedding purpose for many years. The Body Shop, for example, was one of the original purpose-driven businesses.
In 1976 the late Anita Roddick started The Body Shop as a small business in Brighton with just 25 products. Anita's business really shook up the cosmetics industry. Customers were encouraged to recycle packaging and there was a focus on ethically sourced, natural ingredients which were cruelty-free. It was the first cosmetics company to prohibit testing on animals. It was also the first to introduce Fair Trade beauty products.
The business now has 2,500 stores around the world and is one of the most recognised high-street brands. Anita and her husband Gordon Roddick truly cared about the world, so it was great to see recently that The Body Shop is joining Natura, a company committed to making a positive difference.
Auticon
Auticon, which launched in Berlin in 2011, is an IT consulting business. The company is the first such enterprise to exclusively employ adults on the autism spectrum as IT consultants. Autistic adults have extraordinary cognitive abilities, such as logic, pattern recognition and the ability to intuitively spot errors. In spite of such talents many find it hard to secure employment.
Only 16 per cent of autistic adults are in full time employment, despite 77 per cent of people with autism on out-of-work benefits wanting to work. Which is what I love about Auticon. Its purpose sits right at the heart of its business and it supports an undervalued, under-serviced, but very special group of individuals.
Auticon recently expanded to the UK and I'm proud to say Virgin has made an investment. It's now placed consultants in a number of major UK company offices including Experian and GlaxoSmithKline.
Virgin Money
"Everyone's Better Off" is the deeply embedded purpose at Virgin Money. It's a purpose which is led from the front.
Jayne-Anne Gadhia, Virgin Money's chief executive, has worked tirelessly to ensure customers and employees, as well as shareholders benefit in a balanced manner from the actions of the business. It was introduced nearly 10 years ago when Jayne-Anne returned to Virgin Money after time at RBS.
Business news: In pictures
Show all 13
Since then the bank has seen customer numbers and profitability grow strongly, with employee engagement scores are now at world-class levels.
What is "Everyone's Better Off"? Well it's not just a catchy line. In meetings across the Virgin Money business you will find people asking a very simple question – "does this decision make everyone better off?" Some of Virgin Money's greatest innovations have come from its purpose. Virgin Money Lounges, for instance, are designed both for customers and to support local communities and charities. Virgin Money benefits massively from this – in areas where we have lounges more customers join Virgin Money and they stay for longer.
This is the perfect way to run a business and I would urge more leaders to think this way. Consider everyone when making your decisions and lead by example from the boardroom, because this, in turn, filters down throughout your business.
Virgin Money is 35 per cent owned by Virgin Group, the company which Mr Branson founded in 1970
Join our commenting forum
Join thought-provoking conversations, follow other Independent readers and see their replies