Rupert Murdoch says his newspapers have been 'tremendously damaged' by the digital age
The 86-year-old media tycoon said he didn't have plans to buy more newspapers as 'Our hands are pretty full making our existing papers viable,'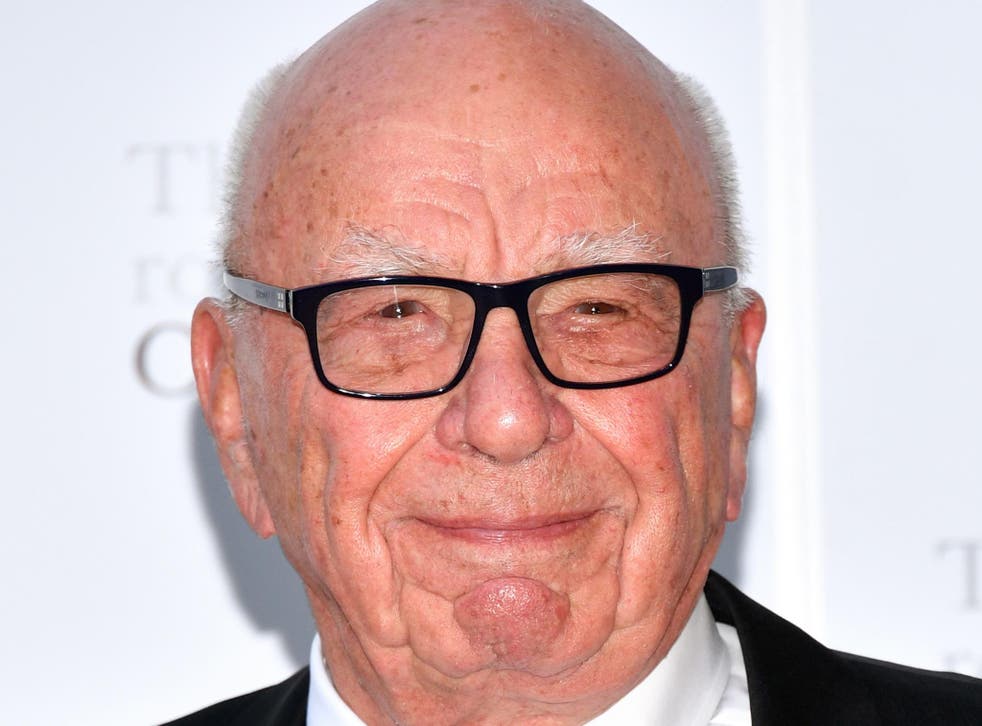 Rupert Murdoch says his newspapers are struggling because digital advertising "has been has been tremendously damaging to print".
Speaking at News Corp's AGM on Wednesday, the 86-year-old media tycoon said he did "not really" have any plans to buy any more newspapers.
"Our hands are pretty full making our existing papers viable," he said.
"I think the big three successes we have are the three big national papers: the Wall Street Journal, the Times in London and the Australian.
"The other papers, a lot of them are still very viable, but they are struggling.
"So far I think we have done pretty well in replacing lost advertising revenue in the major papers, but it continues to be a big problem," Mr Murdoch said.
News Corp lost $817m (£629m) in 2017 as the value of its UK and Australian newspapers sank.
Also on Wednesday, Mr Murdoch and his sons Lachlan and James, saw their power over Twenty-first Century Fox challenged by restless shareholders.
The Murdoch dynasty exerts a high level of control over the company because it owns about 39 per cent of the voting shares. Half of the shares have no voting rights.
Critics argue that the set-up concentrates too much power in the hands of the Murdoch family. Twenty-first Century Fox owns the Fox broadcast network, television channels and a film studio.
On Wednesday, more than half of shareholders outside of the Murdochs' control voted in favour of eliminating the two classes of shares and giving all shares a vote but the proposal was rejected.
Agencies contributed to this report
Register for free to continue reading
Registration is a free and easy way to support our truly independent journalism
By registering, you will also enjoy limited access to Premium articles, exclusive newsletters, commenting, and virtual events with our leading journalists
Already have an account? sign in
Register for free to continue reading
Registration is a free and easy way to support our truly independent journalism
By registering, you will also enjoy limited access to Premium articles, exclusive newsletters, commenting, and virtual events with our leading journalists
Already have an account? sign in
Join our new commenting forum
Join thought-provoking conversations, follow other Independent readers and see their replies