Rupert Murdoch moves one step closer to full takeover of Sky
21st Century Fox struck a preliminary deal to snap up the 61 per cent of Sky that it does not already own in December last year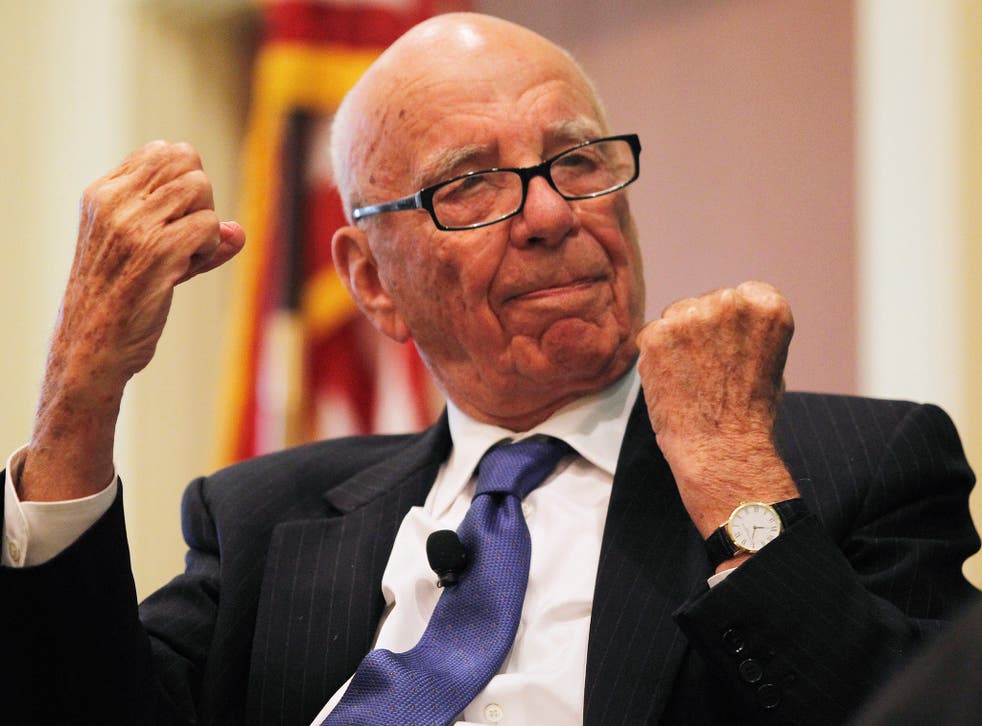 Rupert Murdoch's 21st Century Fox has formally notified the European Commission that it is bidding £11.9bn for European pay-TV company Sky.
The UK's Culture Secretary Karen Bradley will now have 10 working days to decide whether to refer the offer to the media watchdog Ofcom, but in a statement she said that she has "concerns that there may be public interest considerations … that warrant further investigation" before the deal is recommended.
"The first public interest ground on which I am minded to intervene is media plurality," she said. "That is, specifically, the need for there to be a sufficient plurality of persons with control of the media enterprises serving audiences in the UK.
"The second public interest ground on which I am minded to intervene is commitment to broadcasting standards. This ground relates to the need for persons carrying on media enterprises, and for those with control of such enterprises, to have a genuine commitment to attaining broadcasting standards objectives."
21st Century Fox struck a preliminary deal to snap up the 61 per cent of Sky that it does not already own in December last year.
Reuters reported at the time that the proposed offer of £10.75 a share in cash, which was backed by Sky's independent directors, would strengthen the position of James Murdoch – who is both chief executive of Fox and chairman of Sky – in his 85-year-old father's media empire.
Business news: In pictures

Show all 13
The deal would come five years after the media tycoon's last tilt at taking full control of the business through News Corporation.
The European competition authorities are now due to decide by 7 April whether to clear the takeover, demand concessions or start a five-month-long investigation into the deal.
Register for free to continue reading
Registration is a free and easy way to support our truly independent journalism
By registering, you will also enjoy limited access to Premium articles, exclusive newsletters, commenting, and virtual events with our leading journalists
Already have an account? sign in
Register for free to continue reading
Registration is a free and easy way to support our truly independent journalism
By registering, you will also enjoy limited access to Premium articles, exclusive newsletters, commenting, and virtual events with our leading journalists
Already have an account? sign in
Join our new commenting forum
Join thought-provoking conversations, follow other Independent readers and see their replies