Ryanair passenger numbers increase by 8% year-on-year in October despite cancelling thousands of flights
Last month 11.8 million customers used the airline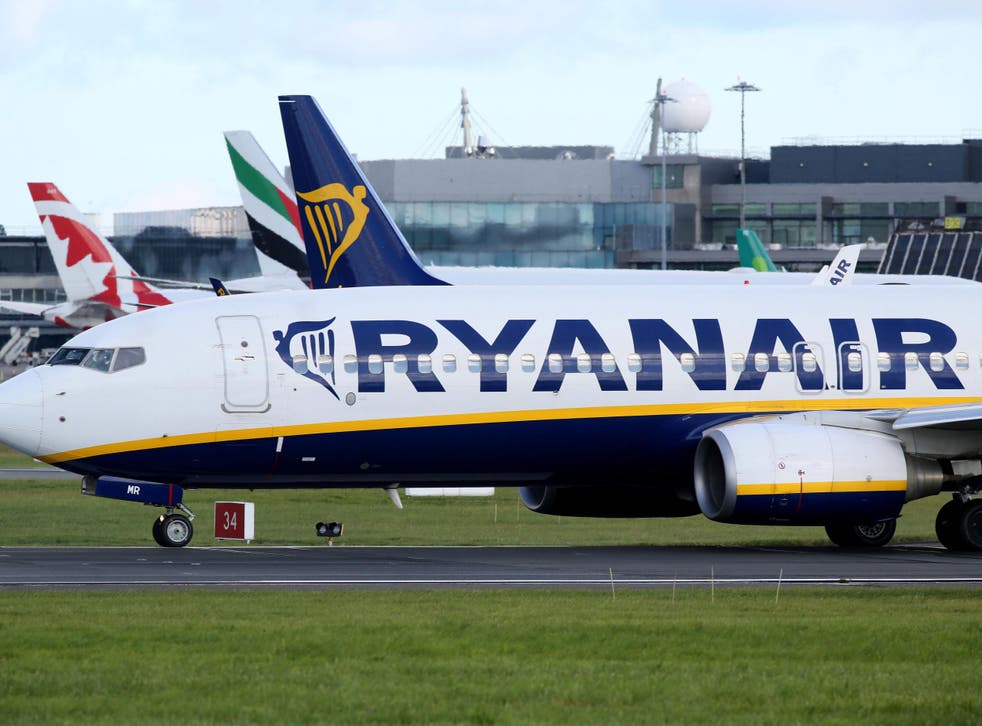 Ryanair saw passenger traffic increase by eight per cent year-on-year in October despite cancelling thousands of flights in September.
Last month 11.8 million customers used the airline, up from 10.9 million in October 2016, it announced on Thursday. Meanwhile, its load factor, a measurement of how full planes are, was up by 1 per cent year-on-year to 96 per cent.
Ryanair's chief marketing officer Kenny Jacobs said the figures take into account the flight cancellations that were announced in September – around 20,000 flights were stopped due to a pilot rostering failure.
The company's annual traffic to October also grew 12 per cent to 128.2 million customers.
While "a perfect storm of one-off pilot shortages" cost Ryanair €25m (£22m) in compensation payments, it enjoyed strong half-year results.
On Tuesday, it posted an 11 per cent rise in net profit for the first half of 2017. It said its forecast for full-year profit after tax, for the year to the end of March 2018, is at least €1.4bn.
Ryanair chief executive Michael O'Leary has said higher pay to attract and retain flight crew will add €100m to the airline's annual costs.
"Ryanair customers can look forward to even lower fares when they make advance bookings for winter or summer, so there's never been a better time to book a low fare flight on Ryanair," Mr Jacobs added.
Register for free to continue reading
Registration is a free and easy way to support our truly independent journalism
By registering, you will also enjoy limited access to Premium articles, exclusive newsletters, commenting, and virtual events with our leading journalists
Already have an account? sign in
Register for free to continue reading
Registration is a free and easy way to support our truly independent journalism
By registering, you will also enjoy limited access to Premium articles, exclusive newsletters, commenting, and virtual events with our leading journalists
Already have an account? sign in
Join our new commenting forum
Join thought-provoking conversations, follow other Independent readers and see their replies