Samsung Galaxy Note 7 disaster wipes $19bn off company's value
That was before it announced it would end production for good - analysts warn worse to come as long-term damage to Samsung's brand remains unknown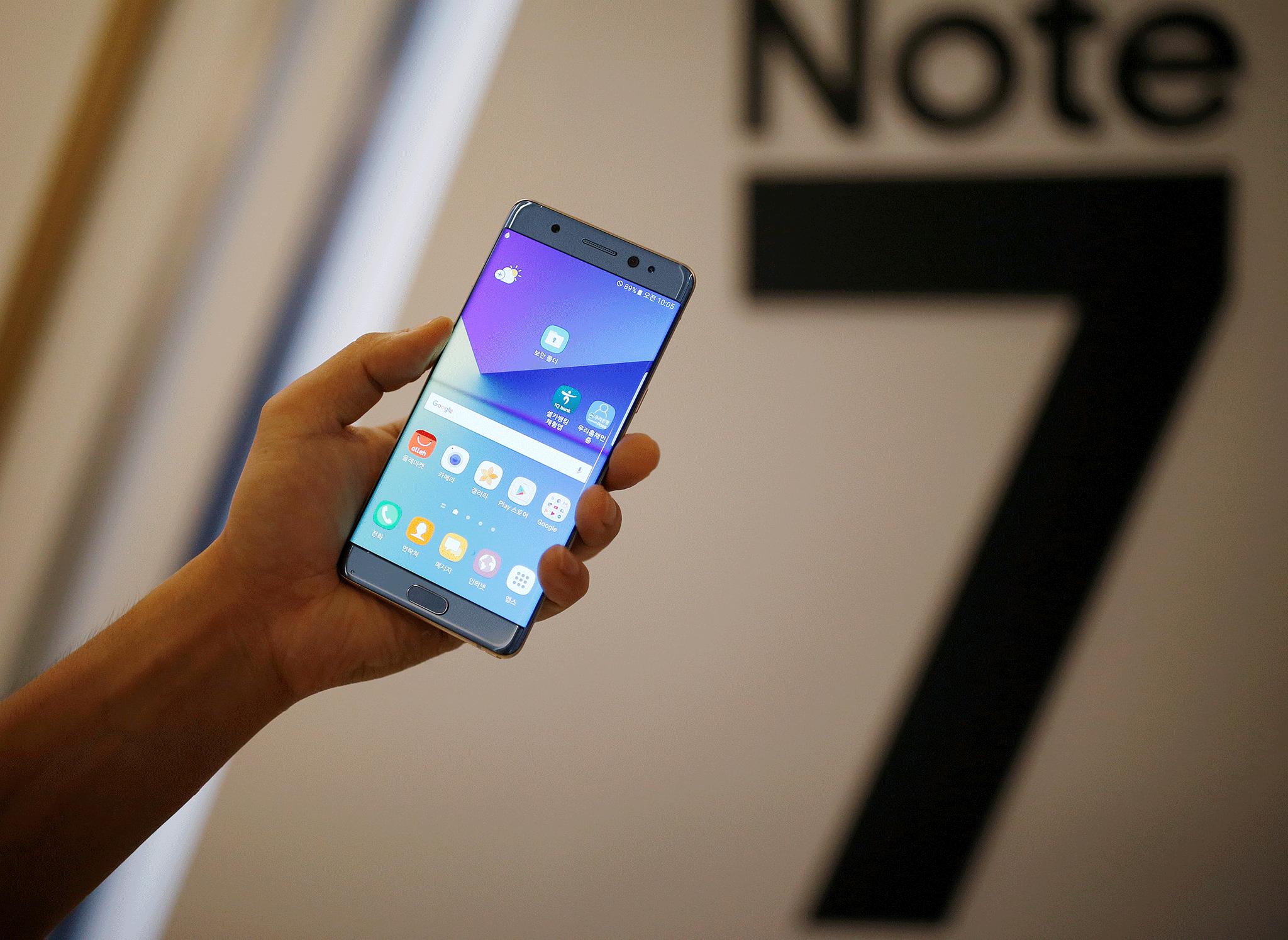 Samsung shares took a battering on Tuesday, even before it announced it would permanently cease production of its exploding Galaxy Note 7 phone.
Investors wiped $19bn (£15.3bn) off Samsung's value as the stock tumbled 8 per cent in South Korea. This followed news that Samsung had "paused" production due to ongoing safety concerns.
Meanwhile, Apple's stock rose 2 per cent as its biggest rival's woes deepened.
Google, which last week unveiled its new Pixel XL phone, a direct competitor to the Note 7, also saw a share price bounce.
Samsung, the world's biggest smartphone maker, had hoped to put the Note 7 debacle behind it once replacement models were issued, but they too caught fire, leaving the company with little choice but to axe its flagship phone, which it did late on Tuesday.
Analysts expect further falls when the Asian markets open tonight as investors put a price on the impact of the latest announcement.
The simultaneous rise of Apple's shares will further rub salt into Samsung's wounds, as the California-based company will now go into the busy Christmas season facing significantly less competition.
The true cost of the disaster will not be known until Samsung can gauge how much trust it has lost, warned Greg Roh at HMC Investment Securities.
"If it's once, it could be taken as a mistake. But for Samsung, the same thing happened twice with the same model," he said.
"The reason consumers prefer brands like Samsung and Apple is because of product reliability. So in this case, brand damage is inevitable and it will be costly for Samsung to turn that around again."

Concerns have also been raised about "contagion" to other Samsung phones which use the same or similar parts, though no instances have been discovered so far.
Bryan Ma, analyst at IDC told the Financial Times: "Samsung's credibility is on the line. Samsung needs to make sure that consumers can trust its brand or else other products [and future products] are at risk.
"Right now, what consumers are getting from Samsung are confusing messages and mixed signals, this doesn't exactly build much trust," Ma said.
The Galaxy Note 7, which retailed at around £700, was due to relaunch in the UK at the end of October but Samsung, which previously said it had overcome the issue, has now been forced into the embarrassing – and costly – climbdown.
US officials had been probing at least five incidents of fire or overheating reported since Samsung first recalled the devices in September. Meanwhile authorities in South Korea said they had found a new product defect in the Note 7, but did not identify the issue.
Register for free to continue reading
Registration is a free and easy way to support our truly independent journalism
By registering, you will also enjoy limited access to Premium articles, exclusive newsletters, commenting, and virtual events with our leading journalists
Already have an account? sign in
Register for free to continue reading
Registration is a free and easy way to support our truly independent journalism
By registering, you will also enjoy limited access to Premium articles, exclusive newsletters, commenting, and virtual events with our leading journalists
Already have an account? sign in
Join our new commenting forum
Join thought-provoking conversations, follow other Independent readers and see their replies