Saudi Arabia sets out sweeping reforms to wean itself off 'dangerous addiction' to oil by 2020
Prince Mohammed bin Salman said that reforms will involve selling shares in the state-owned oil giant Aramco and allowing women more of a role
Hazel Sheffield
Monday 25 April 2016 18:11 Comments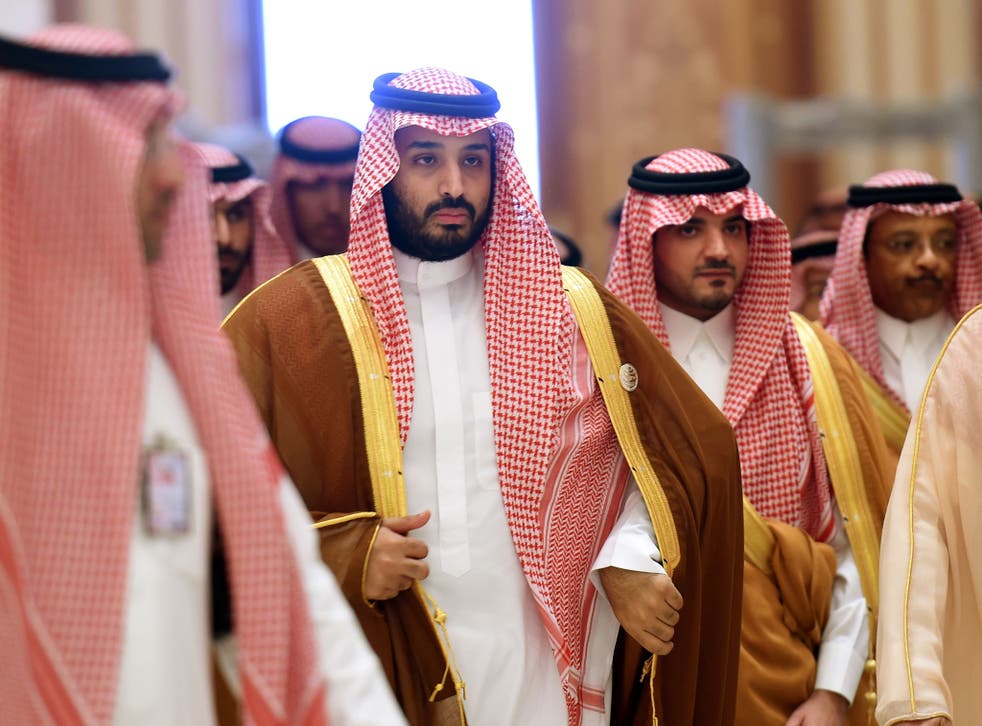 Saudi Arabia has unveiled sweeping reform plans to wean itself off what it has called its "dangerous addiction to oil".
"We have an addiction to oil. This is dangerous. It has delayed the development of other sectors," Prince Mohammed said in a televised interview with al-Arabiya news channel, which is owned by the Al Saud ruling family.
He added that Riyadh, the capital of Saudi Arabia, needed to cut its dependence on crude oil revenue.
Deputy Crown Prince Mohammed bin Salman, who oversees the economy in the kingdom, said that the reforms will involve selling shares in the state-owned oil giant Aramco and allowing women more of a role in building the economy.
Long-term arab and Muslim immigrants known as resident expatriates are also to be offered better opportunities to stay and work in the kingdom. The expat 'green card', as the scheme has been dubbed, will give residents from oversees more rights to improve the investment climate in the kingdom.
The plans centre on a Public Investment Fund, boosted by money from selling shares in Aramco, that will be used to invest in companies and other projects abroad.
Saudi Arabia said it would raise the capital of the fund from 600 billion riyals ($160 billion) to 7 trillion riyals ($2 trillion).
"We restructured the fund. We included new assets in the fund, Aramco and other assets, and we fixed the problems of the current assets that the public investment fund owns, both in terms of companies and other projects," Prince Mohammed said.
All financial information relating to Aramco will be disclosed, ushering in an unprecedented level of transparency.
Prince Mohammed said that Aramco's rights to Saudi Arabia's crude oil reserves would see it transformed into an energy company valued more than £2 trillion. A public offering selling just 1 per cent of its value would create the biggest initial public offering (IPO) in the world, he added.
Prince Mohammed said the plans include increasing the private sector share in the economy from 40 per cent to 60 per cent, reducing unemployment from 11 per cent to 7.6 per cent and growing non-oil income.
The Vision 2030 plan has been welcomed by analysts who have long said that Saudi Arabia's over-reliance on oil was not sustainable. Some said they would be keeping a close eye on the details as the changes are implemented.
"Details are still scarce, but the ambition is evident and the government appears confident in embracing technology and cultural development in the execution of its plans," said Mohieddine Kronfol, chief investment officer for Global Sukuk and Middle East fixed income at Franklin Templeton Investments.
Ahmed Al-Jundi, executive at Jeddah-based architectural firm Diyar Consultants, said it was a huge step in the right direction.
"As a Saudi I am optimistic, as a businessman I am encouraged, but we have to see how the government plans on pushing through with those plans in a way that is mutually beneficial to the private sector, so that we can continue absorbing more employees from the public sector," he said.
Business news: In pictures

Show all 13
The kingdom's latest plans come after Saudi Arabia's announcement last month that it would seek $6 to $8 billion in loans from international lenders alongside cutting public spending and local subsidies to try and close the $100 billion deficit that opened up in its finances in 2015.
Saudi Arabia has already raised domestic petrol prices by up to 40 per cent and set about dismantling generous subsidies for water, electricity and petrol. The kingdom has traditionally kept prices low for residents as a social welfare measure.
"I think by 2020, if oil stops we can survive," Prince Mohammed said. "We need it, we need it, but I think in 2020 we can live without oil."
Register for free to continue reading
Registration is a free and easy way to support our truly independent journalism
By registering, you will also enjoy limited access to Premium articles, exclusive newsletters, commenting, and virtual events with our leading journalists
Already have an account? sign in
Join our new commenting forum
Join thought-provoking conversations, follow other Independent readers and see their replies