Saudi Arabia's monarch cuts ministers' pay by 20%
Saudi government decides to curb allowances for state workers
Glen Carey
,
Vivian Nereim
Tuesday 27 September 2016 10:02 Comments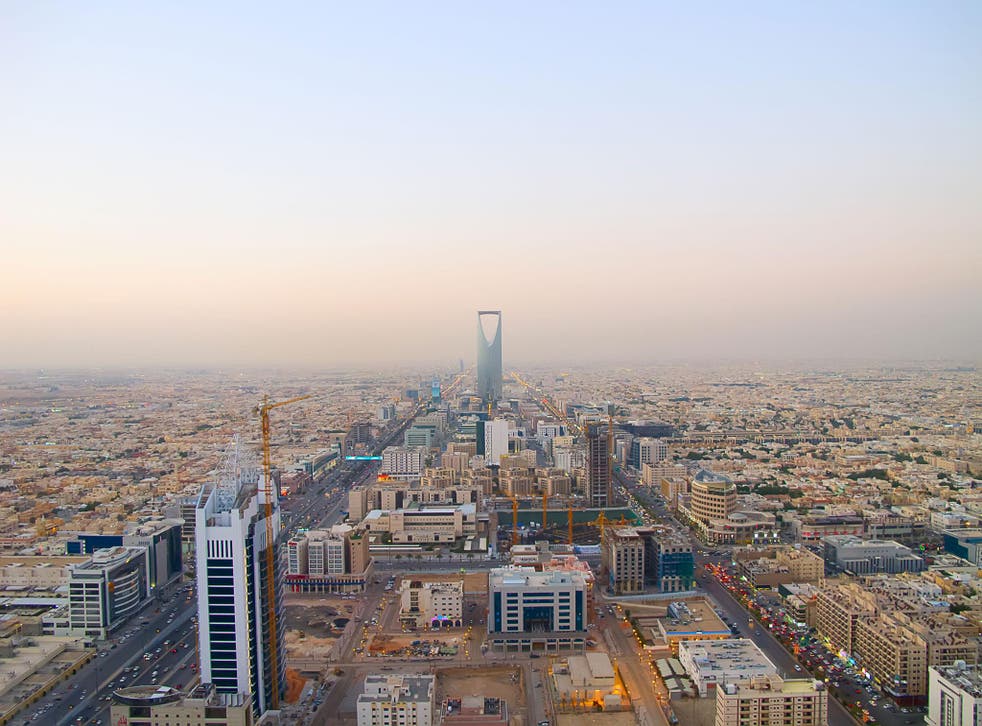 Saudi Arabia cancelled bonus payments for state employees and cut ministers' salaries by 20 per cent, steps that further spread the burden of shoring up public finances to a population accustomed to years of government largesse.
The government also decided to suspend wage increases for the lunar year starting next month and curbed allowances for public-sector employees, according to royal decrees and a cabinet statement published by state media.
The salaries of members of a legislative body that advises the monarchy were cut by 15 per cent.
By curbing what many Saudis had for years taken for granted, the government is signaling a determination to reduce the highest budget deficit among the world's 20 biggest economies amid low oil prices and a lingering war in neighbouring Yemen.
The measures, however, risk deepening the kingdom's economic slowdown by damaging consumer confidence. Saudi stocks plummeted in early trading on Tuesday.
Psychological Impact
While the government needed to save money, cancelling bonuses may affect Saudis "psychologically", according to Saleh Al Qarni, a government school teacher who also works as a driver to earn extra cash.
"For me as a teacher, it might affect me in school, honestly," he said as he drove his white Lexus on Monday evening through the crowded streets of the capital, Riyadh.
Under Deputy Crown Prince Mohammed bin Salman, the world's biggest oil exporter has already delayed payments owed to contractors and started cutting fuel subsidies as it tries to manage lower oil prices. The budget deficit may narrow to 13 per cent of gross domestic product this year and below 10 per cent in 2017, according to International Monetary Fund (IMF) estimates.
Past governments have spent billions of dollars on state wage increases, making private-sector jobs less attractive for Saudis. The money, though, fueled a surge in non-oil economic growth, which averaged 6.5 per cent between 2000 and 2012, according to IMF data.
"Spending on wages soared as oil prices boomed," said Simon Williams, HSBC Holdings Plc's London-based chief economist for central and eastern Europe, the Middle East and north Africa. With the deficit set to run above 10 per cent of GDP for a second year in succession, "that era is over; wage spending has to be cut".
Wage bill
The decisions are part of a plan spearheaded by Prince Mohammed, the king's son and second-in-line to the throne of the biggest Arab economy. Under his so-called Vision 2030 plan, the government seeks to reduce the public-sector wage bill to 40 per cent of spending by 2020, from 45 per cent today. Public debt is forecast to climb to 30 per cent of economic output from 7.7 per cent currently.
Perks for senior officials were also scaled back. The government stopped providing cars to senior state officials for their next financial year and announced that ministers will pay fees for their fixed and mobile phones at the start of the next Islamic year.
The benchmark Tadawul All Share Index tumbled 2.7 per cent at 10.54am in Riyadh, the biggest intraday decline in three months. Fawaz Abdulaziz Al Hokair & Co, a clothing retailer, dropped 5.4 per cent.
Bond sale
The announcements made no mention of how much the cuts would save. Saudi Arabia was weighing up plans to cancel more than $20bn of projects and slash ministry budgets by a quarter to repair its finances, sources said earlier this month. The kingdom also plans to tap international bond markets in a sale that could raise more than $10bn, according to insiders.
"The ministers' wage cut is symbolic in nature, but overall it demonstrates to the world – because this is prior to the bond issuance program – that Saudi Arabia is quite serious to tackle things that were once quite taboo issues," said John Sfakianakis, director of economic research at the Gulf Research Centre.
The measures are signaling "that the public sector will not be the first and last employer so people cannot resort to the public sector as before", he said. "They're telling people that the incentive to go there is going to be reduced, so that's important as well."
World news in pictures

Show all 50
IMF recommendations
The IMF recommended in 2015 that Saudi Arabia control its growing wage bill and make changes to government to subsidies for fuel and electricity. In an interview with Bloomberg this year, Prince Mohammed said the government planned to accelerate subsidy cuts and impose more levies to spread the burden of lower oil prices. The measure aimed to raise an extra $100bn a year by 2020 in non-oil revenue.
Lower oil prices and government austerity measures have started to impact the economy. Growth is forecast to slow to 1.1 per cent this year, the lowest level since 2009, according to a Bloomberg survey. Consumer spending has been hit by the government's efforts to lower the deficit.
Paul Sullivan, an adjunct professor of security studies at Georgetown University in Washington, said that while the decisions may prompt some Saudis to move to the private sector, he doesn't "expect an exodus out of higher paying solid government jobs to riskier, lower paying private-sector jobs."
Bloomberg
Register for free to continue reading
Registration is a free and easy way to support our truly independent journalism
By registering, you will also enjoy limited access to Premium articles, exclusive newsletters, commenting, and virtual events with our leading journalists
Already have an account? sign in
Join our new commenting forum
Join thought-provoking conversations, follow other Independent readers and see their replies