SeaWorld CEO Jim Atchison resigns following Blackfish backlash
SeaWorld hit by bad press and poor attendance numbers following the release of the Black Fish - a documentary about killer whales in captivity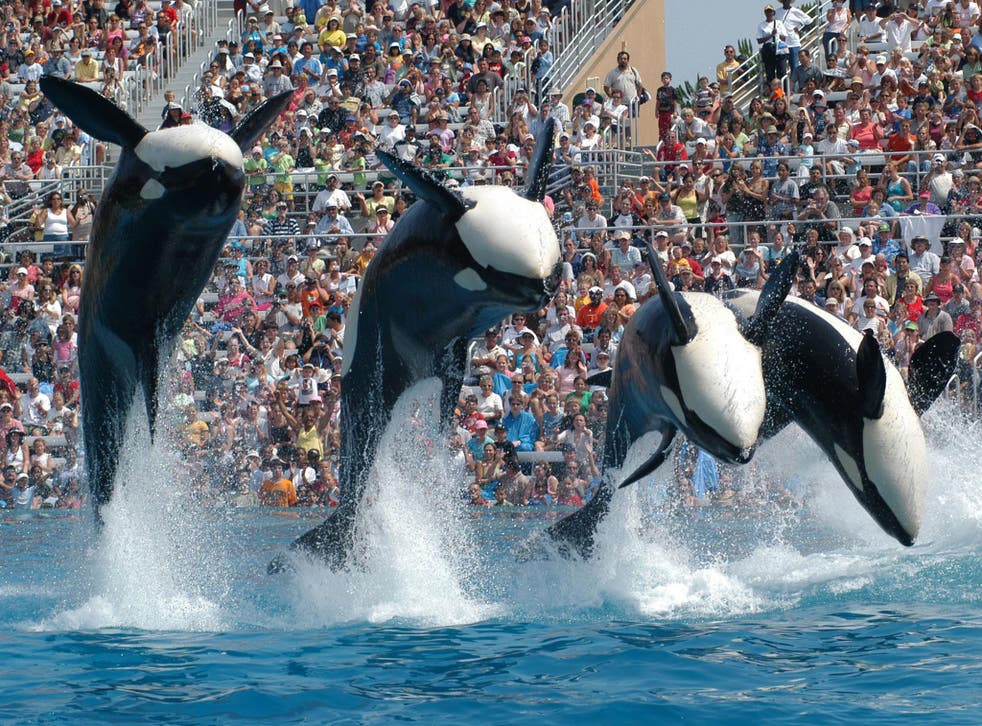 Jim Atchison, the chief executive of American theme park operator SeaWorld, has resigned following a nightmare year for the company which has seen attendance numbers dive and profits fall following the release of the documentary 'Blackfish'.
Atchinson's departure after five years as chief executive comes at a difficult time for the company following a string of disappointing earnings and a torrent of negative publicity over its killer whale shows.
SeaWorld shares have lost more than 50 per cent of their value since it went public in April 2013, as it loses momentum to rivals Disney and Universal theme parks, which runs The Wizarding World of Harry Potter.
The award-winning film explored the tragic death of top trainer Dawn Brancheu, who was dragged and killed by a 12,000 pound killer whale during a show at SeaWorld Orland in 2010 in front of a terrified audience.
The documentary raised concerns about the treatment of killer whales in captivity and argued that Tilikum's violent behaviour was the result of years of abuse and harassment at SeaWorld.
Tilikum was separated from his mother when he was about 2 years old and sold to SeaWorld by a Canadian theme park. He was kept in solitude and confined to a small tank.
The company initially dismissed Blackfish as "inaccurate and misleading", but later conceded the documentary, watched more than 20 million Americans on its television premiere, had taken a hit on attendance numbers. Facing growing backlash, SeaWorld announced it would to upgrade and expand its orca habitat to double its current size in August.
The new Blue World Project will cover a surface area of 1.5 acres with water 50 feet deep, a total of 10 million gallons for the California park's 10 orcas to replicate orcas' natural habitat. The company did not reveal the costs of the project, thought to be in the hundreds of millions of dollars.
So far, SeaWorld has failed to appease animal rights campaigners, who dismissed the upgrade as a desperate attempt to win back disenchanted customers, insisting that the animals must be freed.
In its most recent earnings report, SeaWorld, revealed attendance numbers had dropped to 8.4 million visitors in the third quarter compared to 8.9 million compared to the same period in 2013.
With numbers down and sponsors distancing themselves from the brand, SeaWorld may need more than a huge water tank to turn its fortunes around.
Join our new commenting forum
Join thought-provoking conversations, follow other Independent readers and see their replies