Selfridges to cut 450 jobs as sales tumble due to pandemic
Department store chain to make 14 per cent of staff redundant as it suffers 'toughest year in recent history'
Ben Chapman
Tuesday 28 July 2020 11:41 Comments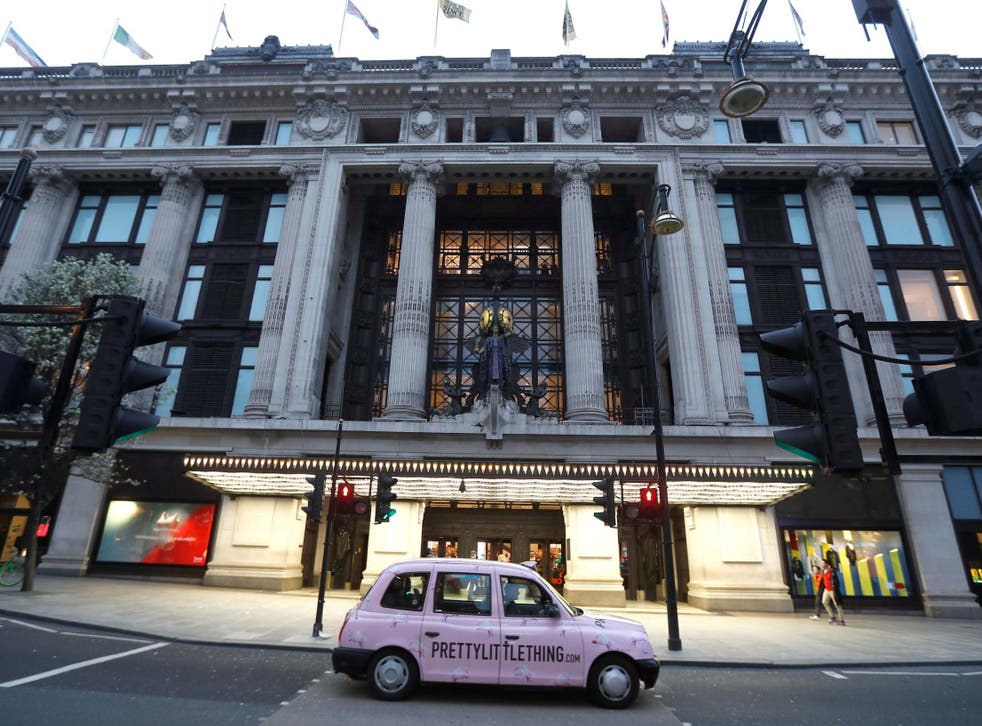 Selfridges is to cut one in seven of its workforce after warning that 2020 would be the toughest year in its recent history.
Sales will be "significantly less than last year due to the coronavirus pandemic, group managing director Anne Pitcher told staff on Tuesday.
The cuts will affect around 450 employees after managers reviewed all expenses at the chain.
Ms Pitcher warned that recovery from lockdown will be slow and the task ahead "significant".
She promised staff who are currently on furlough that the fact they are not currently working would not affect whether they are made redundant or not.
The upmarket retailer said it would give staff further information on Wednesday.
Selfridges' move comes after rival department store Harrods announced 700 job cuts earlier this month, blaming social distancing measures and a sharp drop in tourism.
Both companies rely on wealthy overseas visitors for much of their income.
Ms Pitcher said: "As you would expect at such a critical time, we have been carefully examining every aspect of our business – our structures, our costs, our ways of working – from top to bottom, leaving no stone unturned to ensure we are fit for purpose and the future.
"This has involved reviewing all non-essential expenses as well as pausing projects and initiatives where prudent to do so.
"The task ahead is significant and, as we look to reinvent retail and prepare to build back, we will need to go further."
She added: "As a family business, the hardest decisions are the ones that affect our people, which is why it pains me to share news today of the toughest decision we have ever had to take that we will, very regrettably, need to make a 14 per cent net reduction in our overall headcount, approximately 450 roles."
Register for free to continue reading
Registration is a free and easy way to support our truly independent journalism
By registering, you will also enjoy limited access to Premium articles, exclusive newsletters, commenting, and virtual events with our leading journalists
Already have an account? sign in
Register for free to continue reading
Registration is a free and easy way to support our truly independent journalism
By registering, you will also enjoy limited access to Premium articles, exclusive newsletters, commenting, and virtual events with our leading journalists
Already have an account? sign in
Join our new commenting forum
Join thought-provoking conversations, follow other Independent readers and see their replies