Serious Fraud Office to look into expenses at struggling oil company Afren
Shares have collapsed more than 98 per cent in the past year
Russell Lynch
Tuesday 24 March 2015 01:58 Comments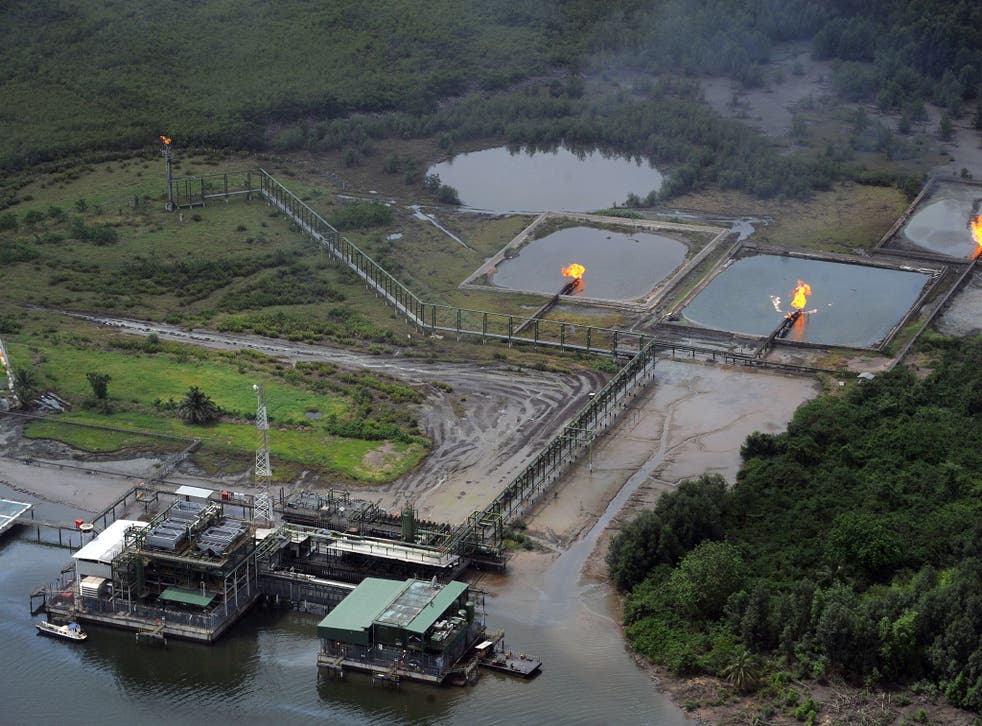 The Serious Fraud Office is examining "expenses" payments made by the oil company Afren in the latest blow to the London-listed explorer that is fighting for survival.
The cash-strapped Afren has been hit by tumbling oil prices – forcing it into a rescue which has virtually wiped out shareholders – and the sacking of the chief executive and chief operating officer for gross misconduct over "unauthorised payments".
Although most of its assets are in Nigeria, Afren also shocked investors when it slashed its estimates of reserves at the Barda Rash project in Iraqi Kurdistan in January.
The explorer said it had notified fraudbusters "regarding the hire of an individual within its operations in 2012 and the payment of certain travel and accommodation expenses".
The latest concerns were raised by Willkie Farr & Gallagher, the City law firm whose review into whether certain Afren transactions needed to be disclosed to the market culminated in the firing of the chief executive Osman Shahenshah and the chief operating officer Shahid Ullah, in October.
Further details over the latest "expenses" claim were unavailable but Egbert Imomoh – the executive chairman since Mr Shahenshah was first suspended last July – said: "The company takes its compliance with all laws extremely seriously."An SFO spokesman said the body was "aware of the matters referred to it".
Afren shares have collapsed more than 98 per cent in the past year after the scandal over its former chief executive and a plunge in global oil prices unfolded, giving it a market value of less than £40m.
The company – saddled with more than $1bn in debt – turned down a lowball takeover bid from the Nigerian oil operator Seplat and defaulted on a $15m (£10m) debt-interest payment. A debt-for-equity swap with its bondholders in return for a $300m lifeline left shareholders with just 11 per cent of the company and the bondholders in control. The interim chief executive Toby Hayward also wrote off $2bn from the valuation of Afren's assets in what he described as a "painful" year for the firm.
Afren plans to announce a new chief executive shortly, to replace Mr Shahenshah. In January he and Mr Ullah repaid more than $20m to the company over the affair, which was uncovered by WFG in a review over three legitimate transactions with Afren's partners (Oriental Energy Resources and Amni International Petroleum Development) in 2012 and 2013.
The lawyers found Messrs Shahenshah and Ullah had agreed with Oriental to receive 15 per cent of the net cash flows due to Oriental from Nigeria's Ebok oil field for five years from 2013 in exchange for $400m in funding from Afren. Oriental paid $45m for 2013 into a special-purpose vehicle owned and controlled by the executives, who used the funds to pay bonuses to themselves and selected Afren employees.
Register for free to continue reading
Registration is a free and easy way to support our truly independent journalism
By registering, you will also enjoy limited access to Premium articles, exclusive newsletters, commenting, and virtual events with our leading journalists
Already have an account? sign in
Join our new commenting forum
Join thought-provoking conversations, follow other Independent readers and see their replies