Black woman applying for Harrods job told she had to 'chemically straighten her hair to get job'
A report published on Wednesday claims that women are still being forced to wear high heels, make-up and revealing clothes by some employers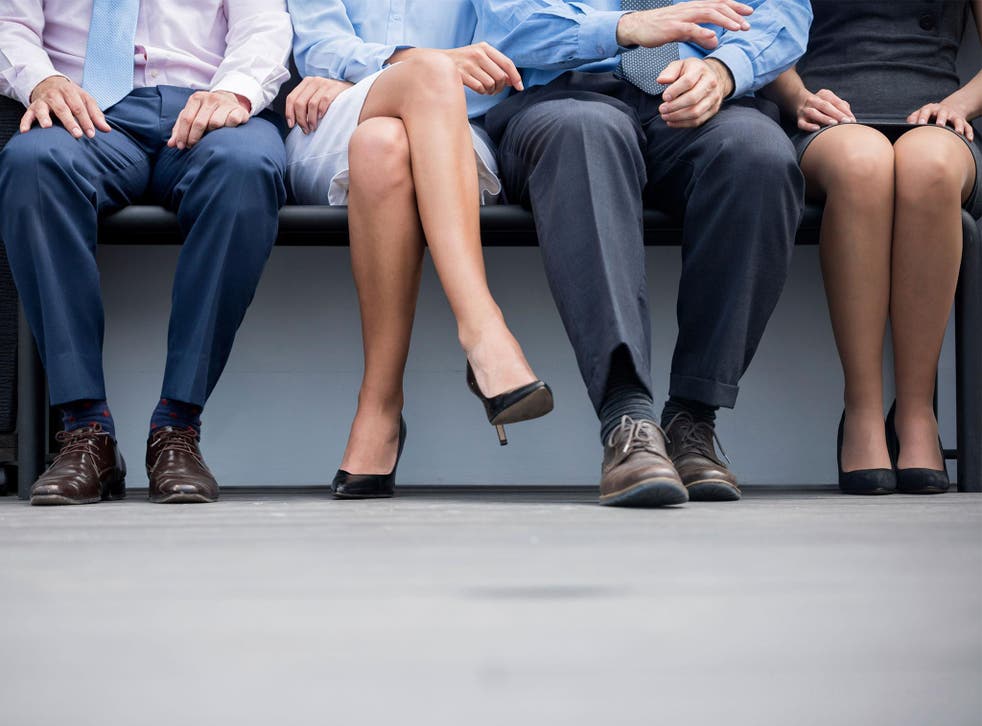 A black woman applying for a position at the high-end department store Harrods was told by an external agency to chemically straighten her hair if she wanted the job.
Black women are under pressure to remove braids or to use chemical relaxers on their hair to make it look "professional", a Parliamentary committee has heard, as MPs urged the Government to clamp down on sexist workplace dress codes.
A report published on Wednesday by two parliamentary committees, for Petitions and for Women and Equalities, also claims that women are still being forced to wear high heels, make-up and revealing clothes by some employers.
The report, which was launched following the experience of Nicola Thorp, a receptionist at PwC, who was sent home without pay for not wearing high heels, concluded that current laws to prevent discrimination are not "fully effective".
Ms Thorp launched a petition last year that received more than 150,000 signatures and triggered an inquiry by the Women and Equalities Committee.
She told MPs that the discrimination women faced was not purely a feminist issue.
In evidence presented to the Petitions and Women and Equalities Committees, she said: "I have worked in retail before, notably at Harrods. They are really quite bad and I ended up leaving as a result of that.
"In fact, in one of the interview sessions that I attended, the woman who held the interview – who was working for the agency, so Harrods might have diminished responsibility – would go around the room and say, 'You need a makeover, you need a makeover, you're fine, you need a makeover'. She pointed to a black girl who was being interviewed and said, 'You can't work for me unless you have your hair chemically relaxed, because your hair, as is, is not professional enough.' We just sat there and nodded and agreed because we needed the job. People did what they were told."
Harrods denied the claims. "As with many luxury retailers, all Harrods sales staff are subject to a dress code which they sign up to on joining the company. It asks, in general terms only, that both male and female staff maintain a high standard of personal grooming and has been revised in the past five years to ensure the comfort of our staff while seeking to maintain the standards we expect from those representing our famous store," a spokesperson for Harrods told The Independent.
Suzanne Horne, partner and employment lawyer at law firm Paul Hastings, said: "In certain sectors, dress codes are a thing of the past. But for other employers, the report is a prompt to revisit their dress code policy, bring it up to date to reflect to the current societal attitudes and minimise their exposure to a claim of sex discrimination.
"However, it should also be noted that it is not discrimination to require your employees to dress appropriately and professionally for the workplace. What you wear at work is not an opportunity to express yourself. The question now is what does 'appropriate' mean in the modern workplace?"
Julia Wilson, a partner within the employment business, at legal firm Baker McKenzie, added that an instruction to women to wear high heels in an office environment "isn't necessarily sex discrimination" under current law.
She said: "An instruction for a woman to wear a revealing outfit when a man has not been required to do the same clearly has greater potential to be sex discrimination. If MPs want clear rules and fines for companies in relation to dress code practises that is likely to require a change in the law."
The report may have been launched over a pair of shoes but it has revealed a lot about sexism in the workplace.
Forbes top 20 most powerful women in the world

Show all 20
Here are four things you need to know as an employee and employer:
Employees do not feel able to challenge dress codes
When Ms Thorp challenged her employer's dress code, she was laughed at by her manager and sent home without pay.
The investigation found that her experience echoes that of many women.
Emma Birkett, a female employee cited in the report, said that after questioning the dress code required by her employer, she was laughed at and met with a "quip" that she would have plenty of time to rest her feet if she were unemployed.
She was only allowed to wear flat shoes to work after an ankle sprain. Although Ms Birkett was aware that there were organisations she could have turned to for support, she did not contact them.
She said: "There is always that fear that if you do that, you will be pushed out of your job. When you really need that employment, you have to weigh up how much fuss you think it is worth financially to you."
The existence of a health and safety risk
The Committees received written evidence from the College of Podiatry.
The College said that women who wore high heels for long periods of time had reduced balance, reduced ankle flexion and weaker muscle power in the calf.
This significantly alters the mobility of the foot and puts the wearer at a much greater risk of associated disabling pathologies over a long period of time.
Footwear is clearly documented in scientific literature as being a primary cause of foot pain and pathology with a direct link between women who wear ill-fitting footwear and disabling pain.
Employees feel sexualised by their employers
Requirements to wear makeup, short skirts or even dye their hair blonde made some workers feel sexualised by their employer and deterred their career progress, MPs found.
The Fawcett Society, the UK's leading charity promoting gender equality and women's rights at work, at home and in public life, told the inquiry that requiring women to abide by gendered dress codes, often of a sexualised nature, sent out the message that their appearance was of more value than their skills, experience or voices.
"There have been statements from women expressing that being asked to look 'sexy' in the workplace leads to the uncomfortable realisation that the business they work for is profiting from their bodies," said the campaign group.
The Equality Act is not adequately protecting workers
The Government said that the dress code imposed on Nicola Thorp was unlawful – but requirements to wear high heels remain widespread.
It is clear that the Equality Act 2010 is not yet "fully effective in protecting workers from discrimination", the report concludes.
The report recommends that a publicity campaign be launched to ensure that employers know their legal obligations, and that workers know how they can complain effectively.
It suggests that guilty employers should be required to pay compensation to every worker affected by their discriminatory rules.
Register for free to continue reading
Registration is a free and easy way to support our truly independent journalism
By registering, you will also enjoy limited access to Premium articles, exclusive newsletters, commenting, and virtual events with our leading journalists
Already have an account? sign in
Register for free to continue reading
Registration is a free and easy way to support our truly independent journalism
By registering, you will also enjoy limited access to Premium articles, exclusive newsletters, commenting, and virtual events with our leading journalists
Already have an account? sign in
Join our new commenting forum
Join thought-provoking conversations, follow other Independent readers and see their replies