Shell corruption probe: Top executives knew part of $1.3bn Nigerian oil deal would go to convicted money launderer
UK's largest company admits for the first time it dealt with former oil minister Dan Etete who awarded giant oil field to company he controlled while in office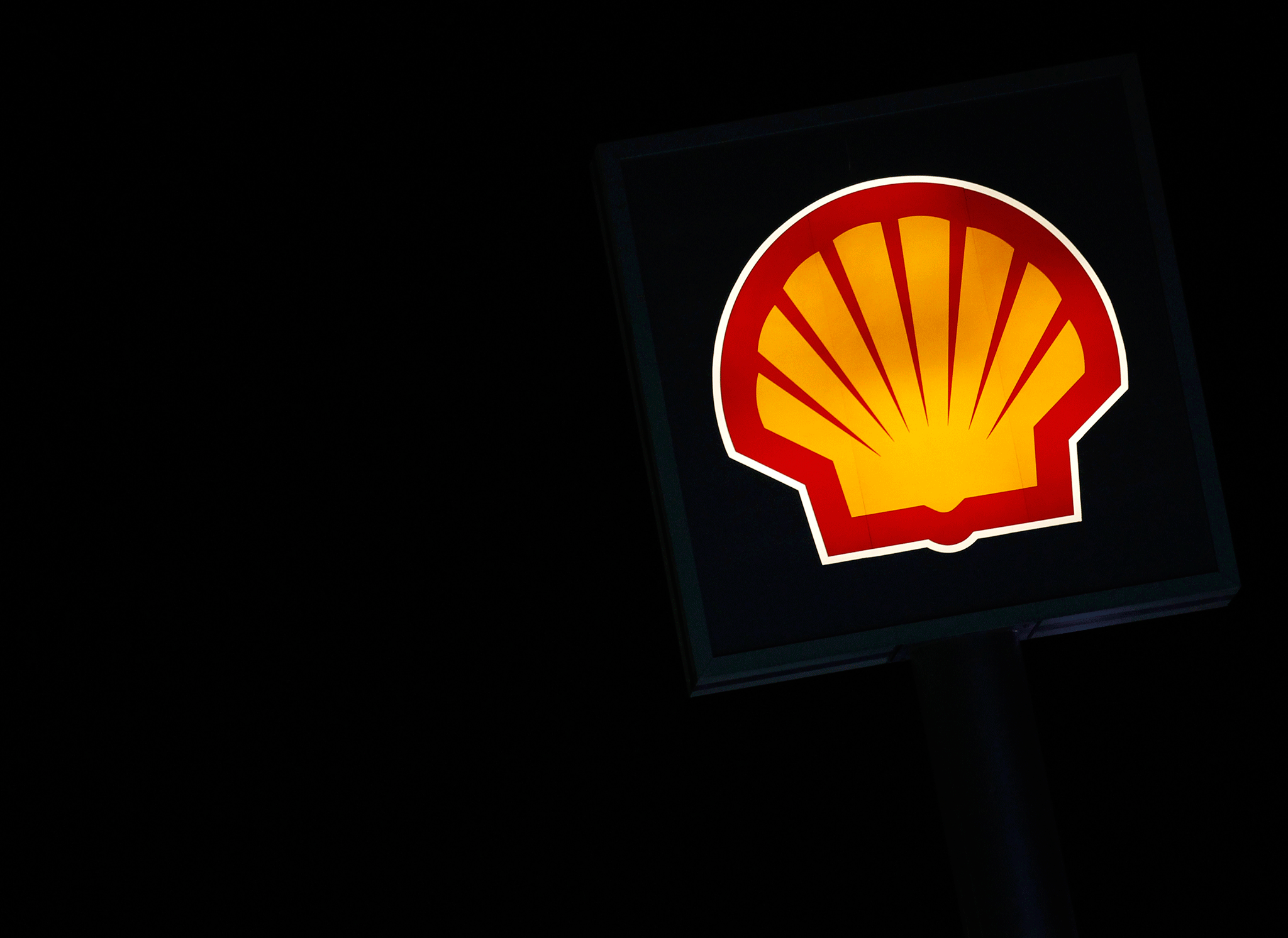 Top executives at Shell knew that money they paid as part of a $1.3bn deal for a huge Nigerian oil field would end up in the hands of a convicted money launderer who awarded the asset to his own company when he was oil minister of the country.
Emails seen by The Independent and reported by anti-corruption campaign groups Global Witness and Finance Uncovered, show senior bosses at the UK's biggest company had been informed that hundreds of millions of dollars could flow through former oil minister Dan Etete to be paid in bribes to former President Goodluck Jonathan and other political figures.
In a huge u-turn, the company has now admitted it knew Mr Etete was involved. It still maintains that it conducted a lawful transaction with the Nigerian government.
The deal for one of Africa's most valuable oil blocks, which contains an estimated 9 billion barrels of oil worth around half a trillion dollars has been mired in a massive corruption scandal for almost twenty years.
In 1998, former oil minister Dan Etete allocated the OPL245 block to Malabu Oil and Gas - a company which he controlled - for a "signature bonus" of just $2m.
After years of legal wrangling, Shell and Italian oil major Eni agreed to buy OPL245 in 2011 for a total payment of $1.3bn. The money was paid to the Nigerian government but instead of going to the people of Nigeria, £1.1bn was transferred to Malabu accounts or earmarked for other middlemen.
According to Italian prosecutors $466m of that sum was then laundered through bureau de change and passed on to the then president, Goodluck Jonathan, and members of his government.
The new cache of documents have exposed the extent to which Shell knew about the nature of the deal.
"Etete can smell the money", a Shell senior business advisor, Guy Colegate wrote to Guy Outen, an executive vice president in one newly uncovered email.
"If, at nearly 70 years old he does turn his nose up at 1.2 bill he is completely certifiable and we should then probably hold out until nature takes its course with him. But think he knows its his for the taking," Mr Colegate went on.
In a June 2010 email to Peter Robinson, vice president for sub Saharan Africa, Mr Colegate wrote: "Etete claims he has shown (though not copied) a letter from President reiterating Malabu's 11pc equity/contract "award". This letter [is] clearly an attempt to deliver significant revenues to GLJ [Goodluck Jonathan] as part of any transaction."
Another Shell man, former MI6 agent John Copleston, sent an email to several senior colleagues that read: "Saw my Delta man. 245. He spoke to Mrs E[tete] this morning. She says E claims he will only get 40m of the 300m we offering - rest goes in paying people off."
Mr Robinson later confirmed that he was aware the money was to be paid to Malabu OIl and Gas. He told colleagues: "ENI will pay on behalf of itself and SNEPCO [a Shell subsidiary], an amount of $1.09 bln ($1.3bln less signature bonus) into a second escrow. This will be used by the FGN [Federal Government of Nigeria] to settle all claims from Malabu."
Members of Shell's legal team expressed concern about the structure of the deal to the highest level of the company in 2010, a year before it went ahead. In an email to then-chief executive Peter Voser and executive board member Malcolm Brindred, Shell's legal director Beat Hass described the proposal as "the least bad of all options".
He added: "Many legal risks remain, and I share Simon [Henry, chief financial officer]'s concerns, particularly the risk of an unknown third party participant and difficulties with securing future cash contributions.
"Nevertheless, speaking for Shell Legal, we will do everything Within our control to bring this painful matter to a satisfactory conclusion."
Simon Henry later acknowledged that the Nigerian government would receive "no money at all" for the valuable oil field.
In a February 2016 telephone exchange covertly recorded by Dutch authorities, Shell's current chief executive, Ben van Beurden, appeared to brush off the significance of the discussions of bribery, describing them as "just pub talk".
"There was apparently some loose chatter between people from the team, particularly the people that we hired from MI6 who must have said things like, "Well, yeah, you know, I wonder who gets a pay-off here and whatever", so it's unhelpful email exchanges.
"It's, it's … I haven't seen them but apparently they were judged to be, you know, just pub talk in emails which was stupid. But nevertheless it's there."
Mr van Beurden was not chief executive at the time of the OPL245 deal.
Biggest business scandals in pictures
Show all 20
Despite the obvious problems with the purchase, it proved too lucrative for Shell to walk away from. The OPL 245 field would increase Shell's proven global oil reserves by a third, according to Global Witness.
By contrast, Nigeria's oil ministry described the transaction as "highly prejudicial to the interest of Government".
In a 2011 letter the director of the ministry described the OPL245 sale as "completely contrary to the law and the Petroleum Act in particular for a party to consent to the allocation or re-allocation of an OPL or OML [oil licences] by the Minister".
The letter concluded that by agreeing to the proposal, the government "would be throwing away an enormous amount of financial resources".
The deal was ultimately concluded just months after Shell agreed to pay $30m under a US deferred prosecution agreement to settle separate bribery charges relating to an unrelated case in Nigeria.
That should have put Shell on its best behaviour as it was being monitored closely by US authorities.
Only now after the contents of internal emails have been published has Shell shifted its position and admitted it knew of Mr Etete's involvement.
In a statement to the New York Times, Andy Norman, vice president for global media relations at Shell, said: "Over time, it became clear to us that Etete was involved in Malabu and that the only way to resolve the impasse through a negotiated settlement was to engage with Etete and Malabu, whether we liked it or not". He added that Shell knew the Nigerian government "would compensate Malabu to settle its claim on the block".
Simon Taylor, founder of Global Witness, said: "This is a huge U-turn that reveals Shell's duplicity. For six years it has asserted it only paid the Nigerian government, insisting it has "never been anything but transparent" about the deal for the oil block, and that its actions were "morally OK".
Shell and Eni are currently facing criminal charges in Italy and Nigeria over the deal. Investigators in the Netherlands have also probed the sale, raiding Shell's offices in the Hague in 2016.
In January, Goodluck Jonathan issued a statement, saying he "was not accused, indicted or charged for corruptly collecting any monies as kickbacks or bribes" in the OPL 245 affair.
Dan Etete has previously denied any wrongdoing.
Join our commenting forum
Join thought-provoking conversations, follow other Independent readers and see their replies