UK workers take record low number of sick days, official figures show
Figures reflect lack of job security due to combination of recession hangover and Brexit uncertainty, says HR and personnel expert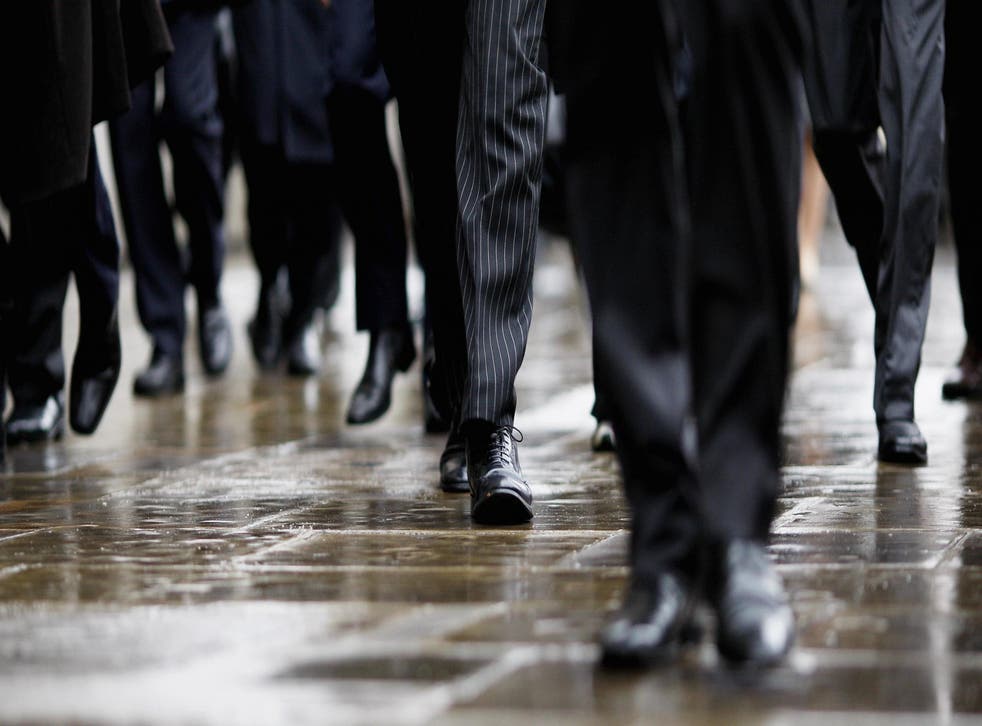 The number of working days lost to absence due to illness has fallen to the lowest rate on record, according to official figures, but the head of the CIPD says this merely reflects a lack of job security among UK workers.
The Office for National Statistics (ONS) reported that employees took an average of 4.1 sickness absence days in 2017, compared with 7.2 days in 1993, when records began, with sickness absence starting to fall overall from 1999.
The proportion of working hours lost to sickness absence, known as the sickness absence rate, was 1.7 per cent in the private sector and 2.6 per cent in the public sector last year.
The ONS said there were a number of possible reasons for the reduction in sick days, including the facts that private sector workers are less likely to be paid for periods of illness and presenteeism, where people go to work despite being sick, could be on the rise.
Earlier this year, research revealed 86 per cent of firms had reported a rise in presenteeism, with just a quarter of employers saying they had taken action to address the issue.
The ONS also said sick-day rates could have been pulled down due to an improvement in healthy life expectancy.
However, Cary Cooper, president of the Chartered Institute of Personnel and Development and professor of organisational psychology and health at the University of Manchester, said the statistics were not a true reflection of sickness rates among the UK's workers.
"It's not real. What's pumping it is presenteeism," he said of the drop in absences.
"If it was really a drop in sickness absence rates, you would have a productivity rise. And we haven't seen a productivity rise in years."
Mr Cooper said there were two reasons presenteeism was on the rise: "The recession made jobs less secure, and the rise of Brexit uncertainty. People think 'I don't want to be someone downsized so I'm going to turn up even when I'm not well'."
Mr Cooper said part of the problem is that presenteeism is more difficult to measure than the rate of absences, meaning companies struggle to grasp the scale of the issue or put the right policies in place to combat it.
"Employers ought to be doing wellbeing audits to find out what their employees are perceiving about the workplace."
Questions companies should ask themselves, said Mr Cooper, include: "Are we creating a long-hours culture, do we have a bullying management style?"
While Mr Cooper highlighted that the issue of presenteeism is not exclusive to the UK, he noted that the most recent research indicated that it costs the economy more than double what absenteeism does, because "you turn up to work ill and add no value, you just turn up for face time".
"Say you have the flu, but you're afraid of staying off for four or five days. So you turn up and infect everyone – but you're also not doing anything," he added.
More than a quarter of all sick days in 2017 were attributed to minor illnesses such as coughs and colds, which added up to 34.3 million days across the year, and minor illnesses were the primary reason for missing work across all age groups.
The figures showed an increase in the number of younger workers (aged 25 to 34) citing mental health conditions as the reason for absences, up from 7.2 per cent in 2009 to 9.6 per cent.
Meanwhile, older workers were more likely to attribute absence to musculoskeletal problems, such as back and joint pain, which was a reason for sickness absence for 20.8 per cent of 50 to 64 year olds against 18.7 per cent of 35 to 49 year olds.
Register for free to continue reading
Registration is a free and easy way to support our truly independent journalism
By registering, you will also enjoy limited access to Premium articles, exclusive newsletters, commenting, and virtual events with our leading journalists
Already have an account? sign in
Register for free to continue reading
Registration is a free and easy way to support our truly independent journalism
By registering, you will also enjoy limited access to Premium articles, exclusive newsletters, commenting, and virtual events with our leading journalists
Already have an account? sign in
Join our new commenting forum
Join thought-provoking conversations, follow other Independent readers and see their replies