Sir Philip Green claims he moved to Monaco for health reasons
The former owner of BHS told MPs that he was told the tax haven was a good place to recuperate after a 'heart scare'
Hazel Sheffield
Wednesday 15 June 2016 14:45 Comments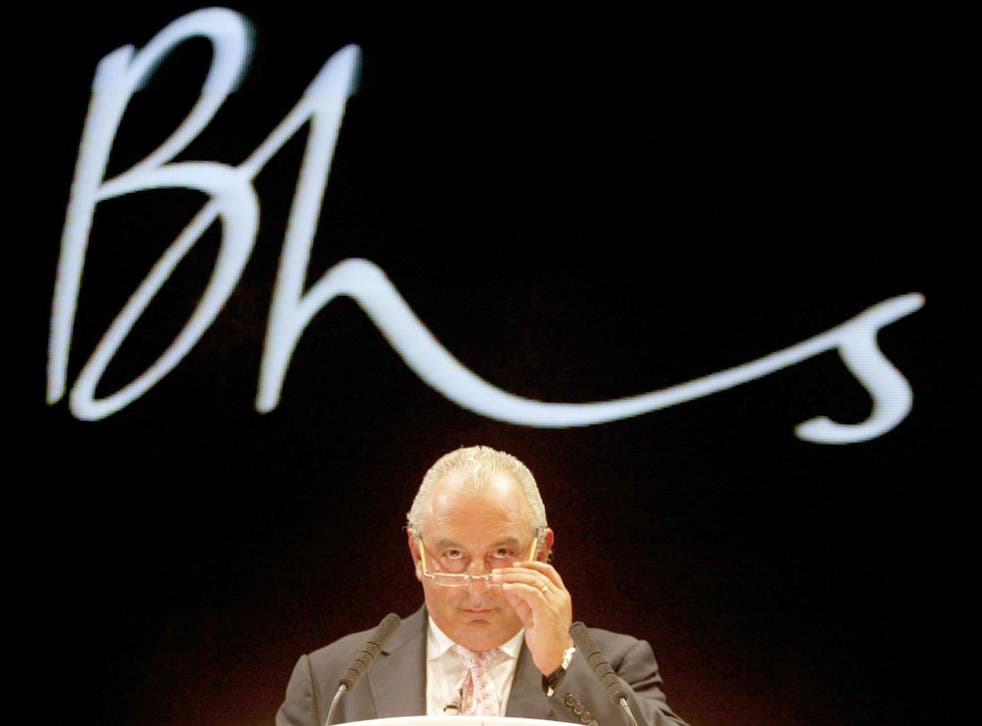 Sir Philip Green, who owns the Arcadia retail empire, has said that he moved to Monaco in 1998 because of his health and his family.
The former BHS owner struggled to control his temper during hours of questioning by MPs on the Business, Innovation and Skills Committee over the collapse of the retailer, leaving 11,000 jobs at risk.
When MPs asked whether his decision to move to Monaco in 1998 was for tax purposes, Sir Philip said that it was suggested to him as a good place to recuperate after a "heart scare".
He said he had never been to Monaco before that first visit, but that he was looking for a place to put his children through school and that the family decided to stay "for the people", while he moved back to the UK to conduct business.
"When did you discover the tax advantages?" Frank Field MP, chair of the Committee, asked.
"I think they are well known," Sir Philip replied, though he said at that time he didn't know how his career would turn out.
Residents of Monaco pay next to no tax.
Sir Philip strongly denied that his retail empire had been structured in a way to "agressively avoid tax". "If you look at the accounts you'll see that we have paid a lot in tax over the years," he said.
"There could have been many other routes we could have taken if we wanted to set the companies up as aggressive tax avoidance companies," he said adding that 30 to 40 per cent of the FTSE 100 is owned by non-UK corperations and that there are "dozens" of non-UK investors on the high street.
"It's not what I designed, it's the system," he said.
Sir Philip did vow to sort out the pensions "mess" that he left at BHS, which could see 20,000 current and former BHS employees lose part of their pensions, but he declined to give details of what this might entail.
Philip Green apologise to BHS
A £571 million pensions deficit was revealed after Sir Philip sold the company to Dominic Chappell in 2015. The BHS pension scheme has now been absorbed by the Pension Protection Fund at a cost of £275 million.
Asked if he would sell the company to Mr Chappell again, Sir Philip was resolute.
Business news: In pictures

Show all 13
"Would I do that deal again, no! Please! We could be here all day! I've tried not to blame anyone," he said.
But he repeatedly tried to shift the blame to Chappell's lawyers, Olswang LLP, and accountant Grant Thornton, who Sir Philip said vouched for Mr Chappell and gave him credibility.
BHS went into administration in April, putting 11,000 jobs at risk. Both Sir Philip and Mr Chappell have made a profit from their running of the business.
Register for free to continue reading
Registration is a free and easy way to support our truly independent journalism
By registering, you will also enjoy limited access to Premium articles, exclusive newsletters, commenting, and virtual events with our leading journalists
Already have an account? sign in
Join our new commenting forum
Join thought-provoking conversations, follow other Independent readers and see their replies