Sir Philip Green told to fund Arcadia's 'worrying' pension deficit with his own money
Frank Field asks retail magnate to commit to stepping in with chequebook if needed to protect employees' retirement savings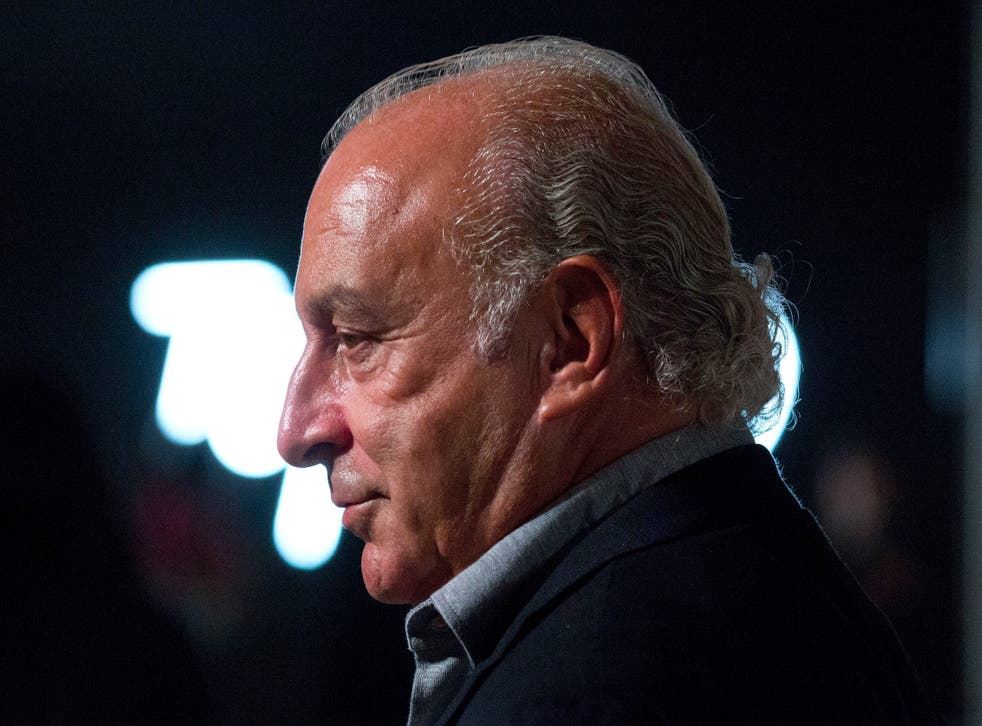 Sir Philip Green has been told to use his own money to fund the pension scheme for his embattled retail empire.
MP Frank Field, chair of the Work and Pensions Committee, wrote to Sir Phillip asking him to replicate the funding he provided when a "similarly grim situation arose for BHS pension scheme members".
Sir Philip's Arcadia group, which includes Topshop, Burton and Miss Selfridge, announced this week that 23 stores would close putting 500 jobs on the line as part of a plan to overhaul its business and boost its flagging profits.
Under the plans, Arcadia will halve contributions to its pension scheme from £50m to £25m as it attempts to narrow its deficit.
Mr Field said it was "disappointing" to see the proposals include a reduction of contributions.
Death of the British high street? The retailers affected

Show all 9
Under the plans, Sir Philip's wife Tina Green, who is Arcadia's main shareholder, will contribute £25m per year for the next three years plus a one-off payment of £25m.
Mr Field welcomed the proposal for personal contributions to reduce the scheme's "worrying" deficit, but he warned, "this is not sufficient to ensure adequate protection for scheme members".
The MP said: "It was disappointing to see the proposals that contributions to reduce the deficit will be halved as part of the financial restructuring."
Mr Field's letter notes that Sir Philip only stepped in to fund the BHS pension scheme after regulators became involved.
The MP asked Sir Philip to "offer a guarantee to Arcadia staff that you would do the same for them should the deficit reduction plan prove insufficient – and this time, without the need for the regulator of parliament to step in first?"
Sir Philip has previously faced fierce criticism from politicians including Mr Field for his handling of BHS's sale and subsequent collapse.
He eventually paid out £363m of his personal wealth to help shore up the group's pension deficit.
The retail tycoon's fortune is estimated to have been halved to £950m in the past year.
Sir Philip and his wife Tina had wealth valued at £4.7bn in 2007 but the compilers of The Sunday Times Rich list said the Arcadia group, on which much of their fortune is based, is now "worthless" because of its huge debts. The group has also failed to keep up with changing trends and shopping habits.
Join our new commenting forum
Join thought-provoking conversations, follow other Independent readers and see their replies