Smoking law changes: Everything you need to know about the rules coming into force this weekend
Standardised packaging regulations comes into full effect on Sunday while the rules governing minimum pack sizes and e-cigarettes are in force from Saturday
Zlata Rodionova Comments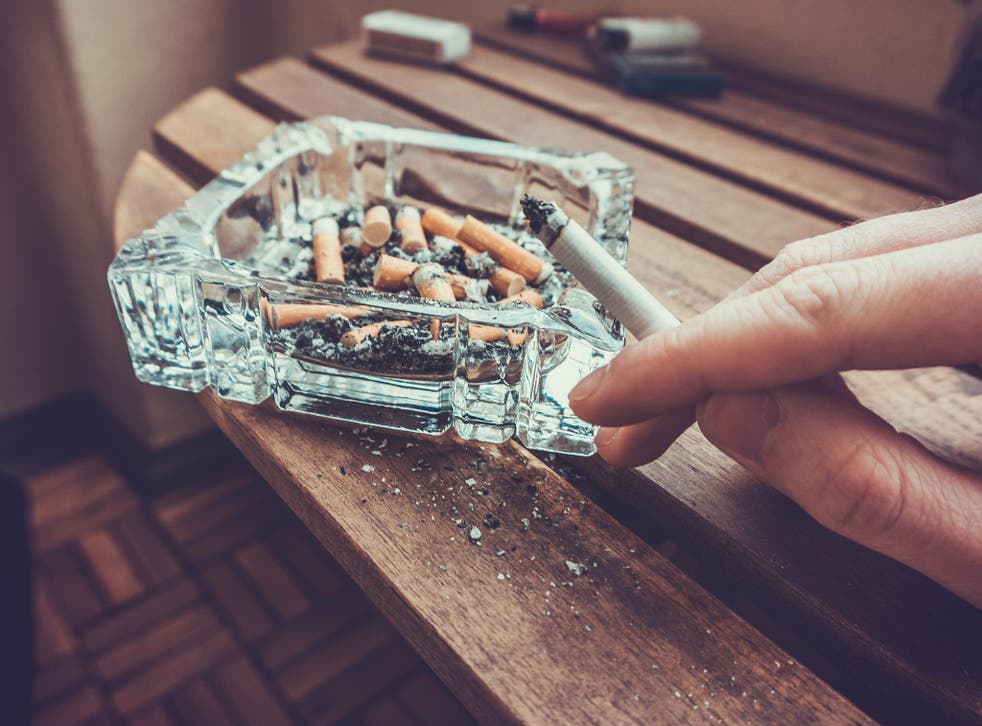 Stricter cigarette packaging rules are coming into force in the UK starting this weekend, in a fresh bid to put people off smoking.
Under the new tobacco laws, all cigarettes will be sold in standardised green packaging - previously described as "the ugliest colour in the world" by researchers - specifically designed to discourage people from smoking.
The packets must be 65 per cent covered with health warnings, including graphic images such as depictions of tobacco tar-stained-lungs.
Under the rules, packs must contain at least 20 cigarettes meaning smokers will be unable to buy cheaper packs of 10 once the law comes into force.
Standardised packaging regulations comes into full effect on Sunday, while the rules governing minimum pack sizes and e-cigarettes are in force from Saturday.
Menthol cigarettes will also only be sold in packs of 20 from Sunday, as part of a longer plan to phase out the flavoured cigarettes completely by 2020. The complete ban also includes skinny "lipstick-style" cigarettes and flavours such as vanilla and strawberry.
The initial phase out began last May when cigarette packaging was standardised under new rules, designed to prevent young people taking up the habit.
Tobacco companies were at the time given a year to sell old stock and fully implement the changes under the directive.
An estimated 700,000 premature deaths are caused by smoking each year, and cancer charities are backing the measures.
Deborah Arnott, the chief executive of Action on Smoking and Health (Ash), said that overall, the UK is one of the countries with the fastest declining proportion of smokers, but rates among the most disadvantaged remain high.
She said: "If this is to change then a priority for the next Government must be to publish a new tobacco control plan with tough new targets, focused on tackling health inequalities."
However smokers' group Forest argues the new laws treat British tobacco consumers like "naughty children" and would make no difference to public health.
Plain cigarette packaging comes into force

Show all 4
The group's director Simon Clark said: "The new regulations treat adults like naughty children. They infantilise consumers by attacking freedom of choice and personal responsibility.
"The new regulations are a disgraceful attempt to denormalise both the product and legitimate consumers.
"There's no evidence they will have the slightest impact on public health."
Additional reporting by PA
Register for free to continue reading
Registration is a free and easy way to support our truly independent journalism
By registering, you will also enjoy limited access to Premium articles, exclusive newsletters, commenting, and virtual events with our leading journalists
Already have an account? sign in
Join our new commenting forum
Join thought-provoking conversations, follow other Independent readers and see their replies