South Korea gets ready to embrace coinless society
South Koreans shoppers will no longer have carry loose change in their pockets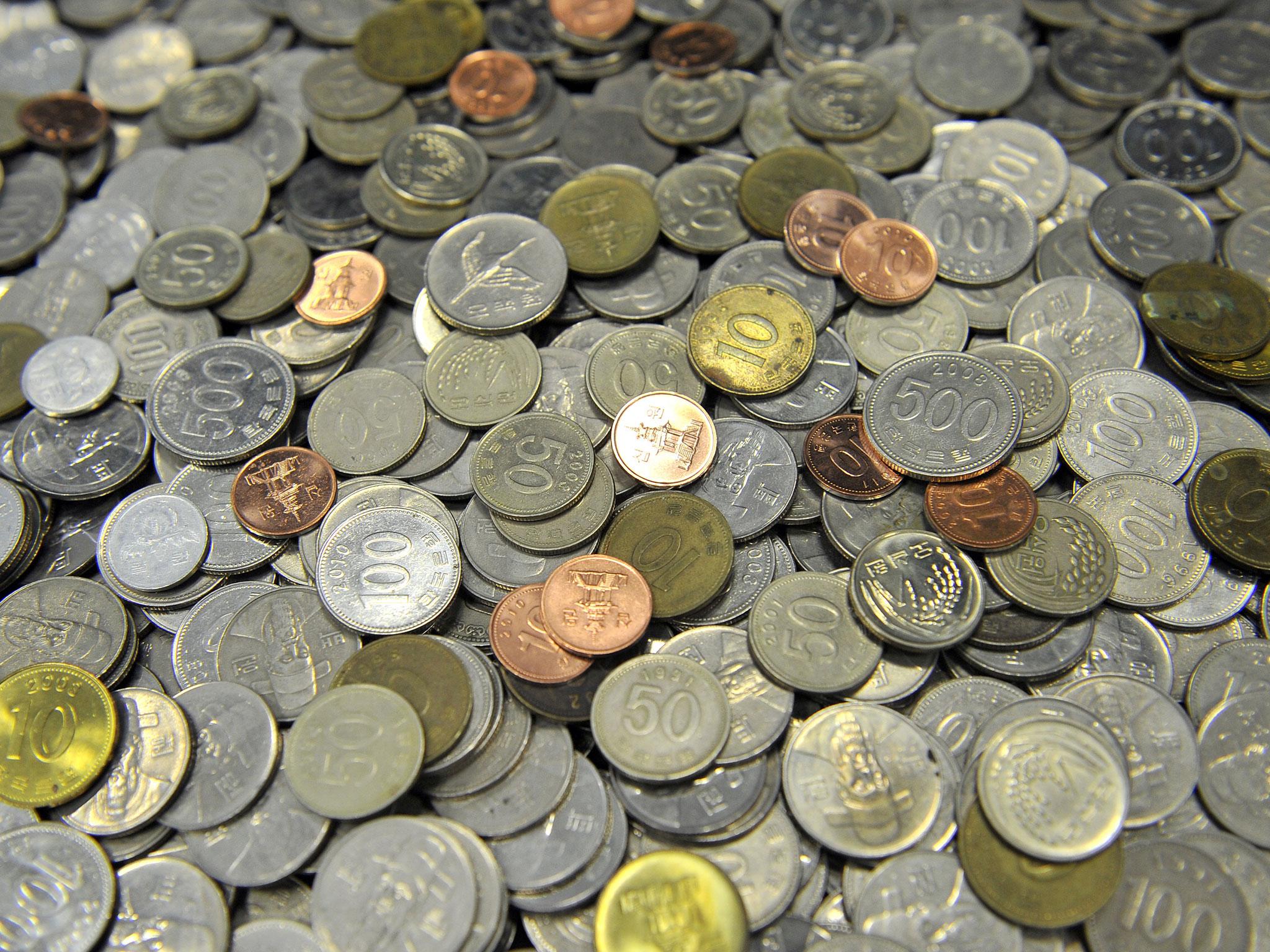 South Korea has become the latest country to consider scrapping physical cash.
As of Thursday, shoppers at some stores across the country can load loose change from small purchases onto prepaid cards instead of filling their pockets with coins as part of a country-wide trial. Some of the country's biggest convenience stores are taking part, according to the Yonhap news agency.
If the trial is successful, bank officials plan to allow change to be transferred straight into the shoppers' bank accounts by next year.
Customers' convenience has been cited as the major reason for the move, however there are other consideration, not least the cost of producing coins.
The country reportedly spent 53.7 bn won ($47m; £36.7m) on producing coins in 2016.
Cha Hyeon-jin, an official handling the issue at the Bank of Korea (BOK), predicted that there is a "good chance" that the move to go coinless could possibly lead to a "cashless society" in the coming years, according to the Yonhap news agency.
South Korea is reportedly among the least cash-dependent countries in the world. Pre-paid cards are already widely used to pay for public transportation and taxi rides. Only some 20 per cent of Korean payments are made using paper money, according to the Bank of Korea.
Various countries around the globe are looking at ways to go cashless in response to changing consumer behaviour and evolving technology.
Using physical cash is often seen as a burden by both consumers and retailers, while experts have praised contactless payments for both their speed and security.
Last year, India abruptly abolished the country's largest currency note. The move was aimed at curbing corruption in the country but was also intended to encourage a shift to digital transactions.
The 2016 banknote beauty pageant
Show all 6
Closer to home, Sweden has been leading the race to become the first country to go cashless.
According to the Riksbank, the country's central bank, the amount of notes and coins in circulation has fallen by 40 per cent since 2009, partly driven by the decision to eliminate Sweden's largest denomination bill.
The UK might have longer to wait for digital currency, but contactless payments are on the rise. According to the UK Cards Association (UKCA), overall contactless payments came to a total of £25bn of spending in 2016, up from £7.75bn in 2015.
Join our commenting forum
Join thought-provoking conversations, follow other Independent readers and see their replies