Sports Direct boss Mike Ashley tells high court he is a 'power drinker' and enjoys binging
Mr Ashley said that his 'thing' is not to drink regularly but to binge drink. 'I am trying to get drunk'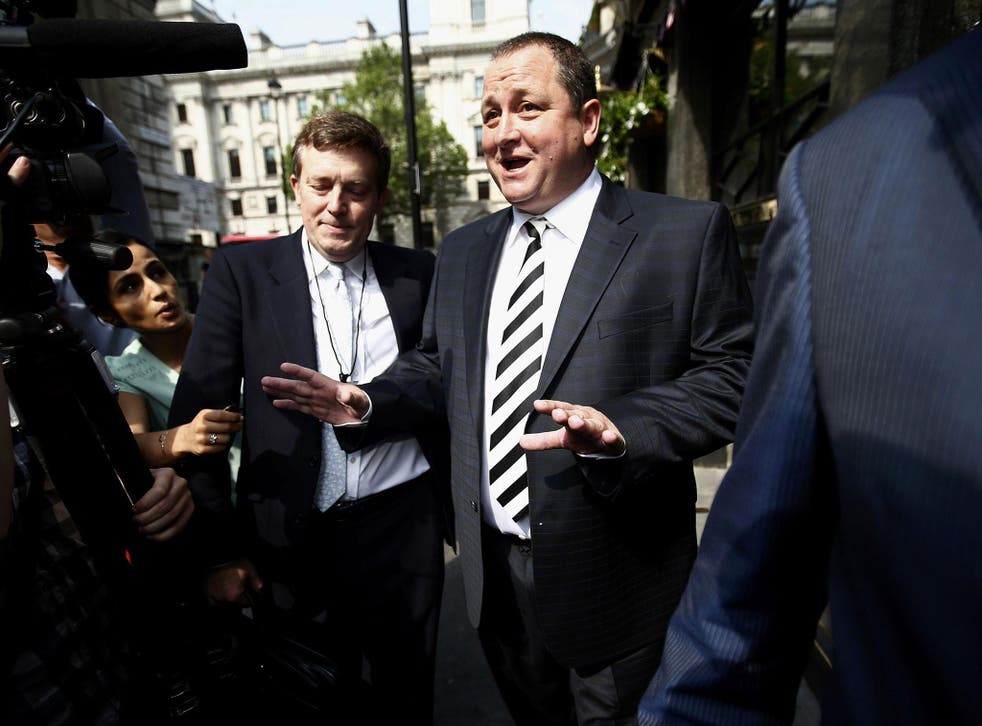 Mike Ashley has reportedly told a high court judge that he likes binging on alcohol and is a "power drinker".
On the fourth day of a trial in London, where the Sports Direct boss is being sued by investment banker Jeffrey Blue, Mr Ashley was asked how much he had been drinking when he allegedly made a deal with Mr Blue relating to Sports Direct's share price, according to the BBC.
Mr Blue claims that Mr Ashley promised to reward him with £15m if his advice helped raise Sports Direct's share price to £8 apiece.
Shares did hit that level but Mr Blue says he was only paid £1m. Mr Ashley denies all the claims.
On Thursday, a lawyer representing Mr Blue – who used to work at Merrill Lynch – reportedly asked the businessman how much he had been drinking when the two allegedly struck that deal in the Horse and Groom pub in Fitzrovia.
Mr Ashley said that he had drunk four or five pints within an hour, adding "it was a fun evening, drinking at pace" and "I like to get drunk. I am a power drinker".
He then said that his "thing" is not to drink regularly but to binge drink. "I am trying to get drunk," he said, according to the BBC.
Asked how much Mr Blue had been drinking on that occasion, the broadcaster reported that Mr Ashley said that he had never been able to "keep up".
"He's a lightweight when it comes to drinking."
Earlier this week the court was told that Mr Ashley once vomited in a pub fireplace at a company meeting after drinking 12 pints of lager with vodka chasers.
Mr Ashley is one of the most divisive businessmen in the UK.
Last year he was found to have paid Sports Direct warehouse workers less than minimum wage prompting MPs to accuse the company of overseeing "Victorian workhouse" conditions at its distribution centre.
Register for free to continue reading
Registration is a free and easy way to support our truly independent journalism
By registering, you will also enjoy limited access to Premium articles, exclusive newsletters, commenting, and virtual events with our leading journalists
Already have an account? sign in
Register for free to continue reading
Registration is a free and easy way to support our truly independent journalism
By registering, you will also enjoy limited access to Premium articles, exclusive newsletters, commenting, and virtual events with our leading journalists
Already have an account? sign in
Join our new commenting forum
Join thought-provoking conversations, follow other Independent readers and see their replies