Sports Direct scraps zero hours contracts for some workers after barrage of criticism
Chain has been attacked by politicians and unions for paying workers less than the minimum wage and implementing 'Victorian workhouse' conditions at its warehouses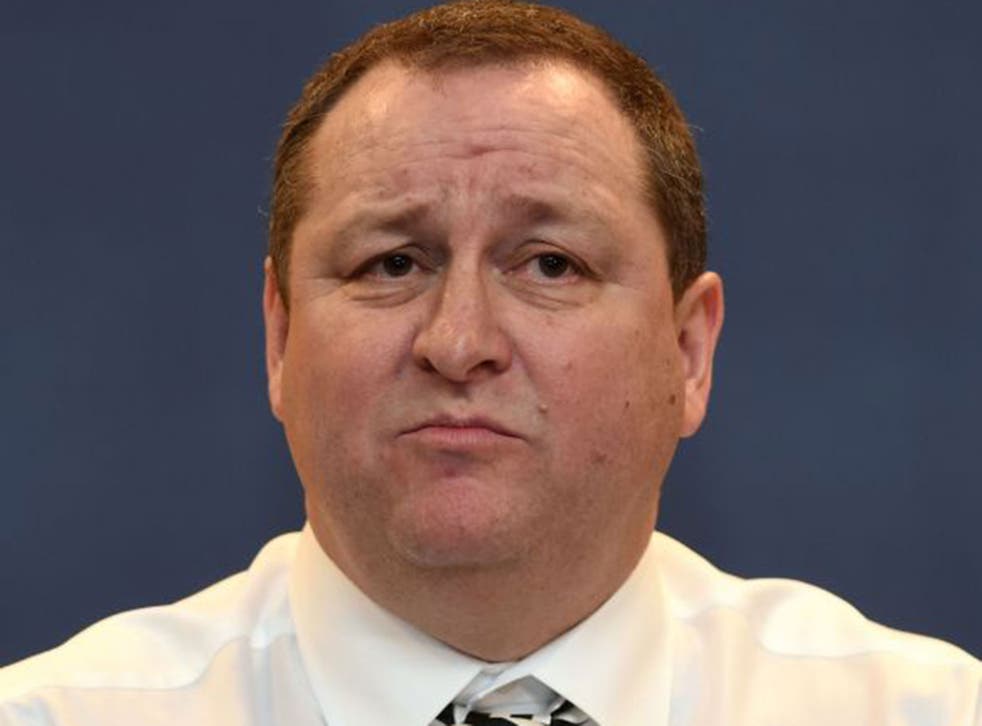 Sports Direct has said that it will offer casual retail staff guaranteed hours instead of zero-hours contracts and ensure all warehouse staff are paid above the National Minimum Wage following a stinging review into working practices at the retailer.
However, the change only applies to staff employed directly by Sports Direct. Ninety-four per cent of the 3,200 staff at its much-criticised Shirebrook warehouse are contracted through agencies and so will not benefit.
Mike Ashley, the firm's founder, told MPs he was unaware that employees could potentially earn less the minimum wage, however today's report said he "takes ultimate responsibility for any aspects of the working practices that were unsatisfactory".
Sports Direct hired law firm RPC to review employee procedures and corporate governance after coming in for a raft of criticism from politicians and unions for paying workers less than the minimum wage and implementing "Victorian workhouse" conditions at its Shirebrook warehouse.
Shareholders have also attacked the embattled firm for poor corporate governance.
RPC's 88-page report highlights "serious shortcomings" in Sports Direct's treatment of staff.
The company said on Tuesday it had ditched its controversial "six strikes" disciplinary system, amid allegations of bullying, admitting that it "contributed at times to a hierarchical model that placed workers in an uncertain and difficult position".
Employees told a Commons Select Committee in June that they had received strikes for spending too long in the lavatory or taking a break to drink water. Other employees said they had been sacked while off work sick. One woman gave birth in the ladies' toilet because she said she was too scared to take time off.
The retailer said it would now conduct a "further comprehensive review", of practices to assess whether additional improvements were required.
"The review will also include examining the company's corporate governance, and as part of this process, the board will engage with shareholders to obtain their views," it said.
Ashley faces a showdown with investors at the company's annual general meeting on Wednesday.
Biggest business scandals in pictures

Show all 20
Fund manager and Sports Direct shareholder Hermes said on Monday "as a result of the deep concerns regarding Sports Direct's corporate governance and its response to date to allegations concerning poor working practices", it was recommending that its clients vote against the re-election of chairman Keith Hellawell as well as non-executive directors Simon Bentley and Dave Singleton. It also said they should vote against chief executive Dave Forsey and interim finance director Matt Pearson.
Earlier this year it emerged that the boyfriend of Mike Ashley's daughter had been employed to oversee the company's property portfolio. This month it was revealed that a company belonging to Ashley's brother John was being paid £300,000 per year to deliver Sports Direct's online sales. The potential conflict of interest was not disclosed in accounts.
Shares in the embattled retailer have halved in value as the slew of scandals have been revealed, losing investors around £2bn.
Join our new commenting forum
Join thought-provoking conversations, follow other Independent readers and see their replies