Sports Direct to be sued by zero-hour workers after they miss out on a £160m bonus
Company gave shares to 2,000 permanent staff in 2013
Ian Johnston
Thursday 11 September 2014 06:55 Comments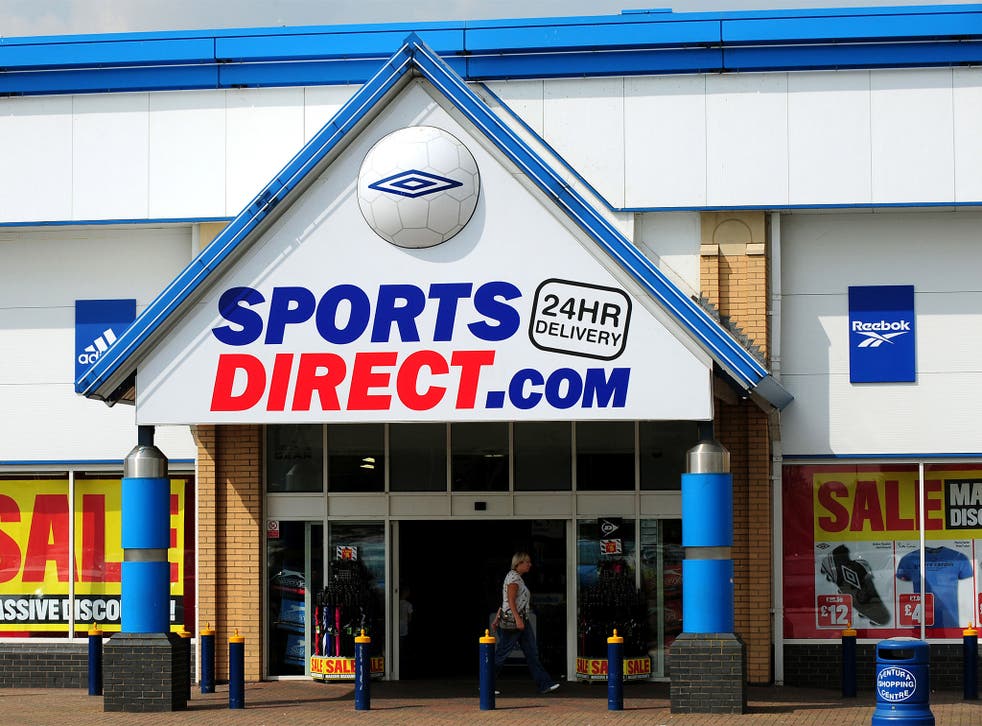 Workers at the Sports Direct chain of stores who were left out of a £160m bonus scheme because they are on zero-hour contracts are preparing to take legal action.
The company, founded by billionaire Mike Ashley, gave about £160m in shares to 2,000 permanent staff in 2013.
But some 250 employees who did not receive the bonus are now set to sue for breach of contract at the High Court. Nearly 90 per cent of Sports Direct's staff are on zero-hours contracts, which do not come with sick pay, holidays and do not guarantee a set number of hours a week.
Elizabeth George, of law firm Leigh Day, told The Guardian: "These are the staff whose hard work over many years has brought about the record profits that funded the bonus awards in the first place. It's plainly unfair that they should have missed out.
"We believe that they had a contractual right to the bonus because regardless of the zero-hours label that the company has given their contracts they were all permanent employees of the company for the necessary number of years."
Some of the workers in the lawsuit still work for Sports Direct, while others have left. Workers' rights group Pay Justice is seeking other staff to take part.
"We are very pleased with the numbers that have come forward and we would be very keen for others to join them," said Paul Robertson, of Pay Justice.
In November, an employment tribunal will hear a claim by former employee Zahera Gabriel-Abraham, who says she left a Sports Direct branch in Croydon after suffering panic attacks that she blamed on a lack of financial security due to her zero-hour contract.
At Sports Direct's shareholders meeting at its headquarters in Shirebrook, Derbyshire, Chairman Keith Hellawell said he could not comment on zero-hours contracts for legal reasons.
But he said: "We always comply with government proposals or regulations."
Register for free to continue reading
Registration is a free and easy way to support our truly independent journalism
By registering, you will also enjoy limited access to Premium articles, exclusive newsletters, commenting, and virtual events with our leading journalists
Already have an account? sign in
Join our new commenting forum
Join thought-provoking conversations, follow other Independent readers and see their replies