Starting from the bottom: China finally embraces entrepreneurs
The Beijing authorities are extolling start-ups and even universities are focusing on the power of the individual. Ben Chu reports on the revolution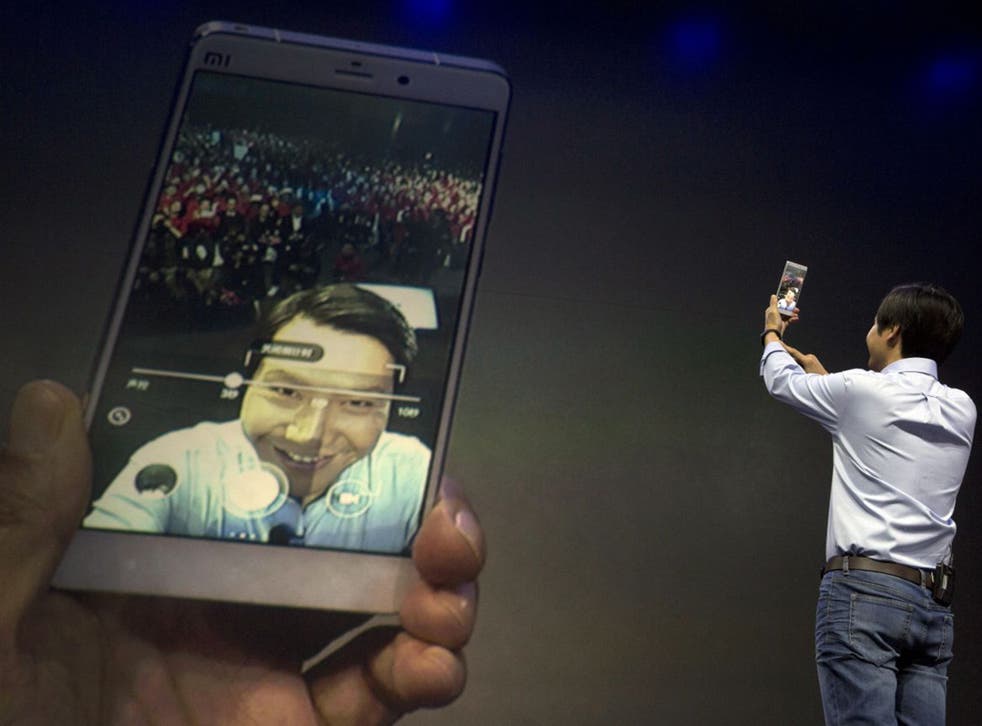 China does not fit many people's mental image of a "start-up nation". The country's business sector is dominated by state-owned behemoths, which get generously priced funding from state-owned banks and special protection from the country's politicians. The education system is also notorious for discouraging creative thought and intellectual risk-taking.
Piracy is rampant and, as Western firms often complain, intellectual property law is only patchily enforced by the domestic courts. What's bad for foreign firms is also bad for domestic entrepreneurs. Why develop an idea and bring it to market if there is chance your idea or technology will simply be ripped off?
Even the most patriotic of Chinese would privately acknowledge there is an uncomfortable degree of truth in these impressions. Yet are things changing? Back in 1997 the Beijing government made a strategic decision to promote large firms. "Grasp the big and let the small go" was the slogan, as the government set about consolidating the sprawling and diverse universe of state-owned firms it had inherited from the country's first period of economic opening-up in the 1980s.
Yet recently China's leaders have started to talk about the virtues of the small. Last month, Prime Minister Li Keqiang visited Beijing's Zhongguancun, a hub of technology and internet firms in the city's Haidian district often referred to as "China's Silicon Valley". "Entrepreneurship is not a privilege of a small number of people but the choice of many," Mr Li declared at the Zhongguancun's 3W Café, which hosts regular start-up events.
The Beijing government has also introduced some tax breaks for emerging industries such as e-commerce. Small firms already pay a lower corporate income tax rate.
There is also a burgeoning finance infrastructure of angel investors, meaning that budding entrepreneurs do not need to waste time trying to extract loans from the country's conservative state banks. Houde Investment Consulting, founded in 2012, now runs five start-up "incubators" in cities across China, similar to Zhongguancun, where start-ups are matched with angel-investor funds.
Some argue that the education system is improving, too. Where once Chinese lecture rooms were factories full of rote-learning students, some universities such as Tsinghua now offer courses in entrepreneurship. Students are also encouraged by the more progressive-minded professors to take part in entrepreneurship competitions.
Houde has put seed funds directly into universities. "Only three years ago no one believed in student start-ups," says Houde's founding partner Steve Zhu. "[Now] we believe the future belongs to the young generation."
Mr Zhu also thinks the ambitions of Chinese young people are evolving, encouraging more risk-taking. Whereas once many would have aspired to a secure and well-paid job at a foreign company, now they see large potential rewards from setting up on their own. "The environment is getting more attractive to graduates," he says. "It's risky – but you can hear successful stories everywhere."
Among the hot prospects that Mr Zhu points to in the Houde portfolio are MoSeeker, a recruitment platform that uses word-of-mouth recommendations from the Chinese messaging and social media app WeChat; and Kelaile, an app that allows people to pay for products by scanning their mobile phones at the checkout.
Mr Zhu adds: "It's not just the internet – it's robots, digital health, artificial intelligence. I meet start-ups every day and they all have very creative ideas and very good hi-tech prototypes."
What about concerns about intellectual property protection? Mr Zhou says the fact many new Chinese firms have international expansion ambitions is actually helping curb piracy. "IP protection is very important for Chinese entrepreneurs, because if they want to list outside China they have to follow the rules," he says.
China's economy slowed in 2014 to 7.4 per cent, the weakest annual rate of GDP growth in two and a half decades as its gargantuan infrastructure investment boom started to fade and Beijing refused to inject more credit into the already ominously leveraged economy.
To keep the show on the road the country's leaders are trying to modernise the economy in a hurry. This means encouraging the development of the hi-tech and high value-added economy. They are banking on this to save China from the so-called "middle-income trap", where countries that have grown rapidly seem unable to develop beyond a certain level of income per head.
They also hope that entrepreneurship will help create employment for graduates. The economy is not generating the kind of jobs that match their skills, leaving hundreds of thousands frustrated and resentful. A further 7.5 million Chinese are set to graduate from universities this year.
Rogier Creemers, an associate scholar of the China Centre at the University of Oxford, also senses a degree of protectionism in Beijing's new championing of domestic technology entrepreneurship. "There's something in it that reeks of import substitution," he says.
"China very clearly wants the Chinese market to be dominated by Chinese companies. For starters, for industrial pride.
"But equally because when you're under the kind of government that China is, it's actually a lot better to have domestic companies that you can find, fine and shut down when they get uppity. There is considerable paranoia in Beijing about hostile foreign powers using the internet to leverage influence."
Such security issues aside, there is no doubt that the Chinese economy needs entrepreneurs. The really big question is whether the still politically closed Chinese state is truly capable of generating the kind of freewheeling and vibrant start-up environment upon which the leaders in Beijing have set their sights.
CHINESE START-UPS
The ones that made it
Alibaba
Jack Ma founded the e-commerce site in 1998. Raised $25bn in New York last year in biggest IPO in history.
Tencent
Ma Huateng's social media and instant messaging collosus.
Xiaomi
The world's third largest smartphone distributor. Founded 2010 by Lei Jun, dubbed "China's Steve Jobs".
Ones to watch
Kelaile
App that enables shop payment by scanning mobile phone at till. The first round of funding, just finished, raised RMB5m.
MoSeeker
Recruitment platform that uses word-of-mouth recommendations on WeChat instant messaging app. Used by local firms and also the likes of Cisco, Bosch, KPMG and Pepsi. Also has angel funding of RMB5m.
Register for free to continue reading
Registration is a free and easy way to support our truly independent journalism
By registering, you will also enjoy limited access to Premium articles, exclusive newsletters, commenting, and virtual events with our leading journalists
Already have an account? sign in
Register for free to continue reading
Registration is a free and easy way to support our truly independent journalism
By registering, you will also enjoy limited access to Premium articles, exclusive newsletters, commenting, and virtual events with our leading journalists
Already have an account? sign in
Join our new commenting forum
Join thought-provoking conversations, follow other Independent readers and see their replies