Tata Steel: 4 charts that show why the UK steel industry is in crisis
Tata has said trading conditions have 'rapidly deteriorated' in the UK and Europe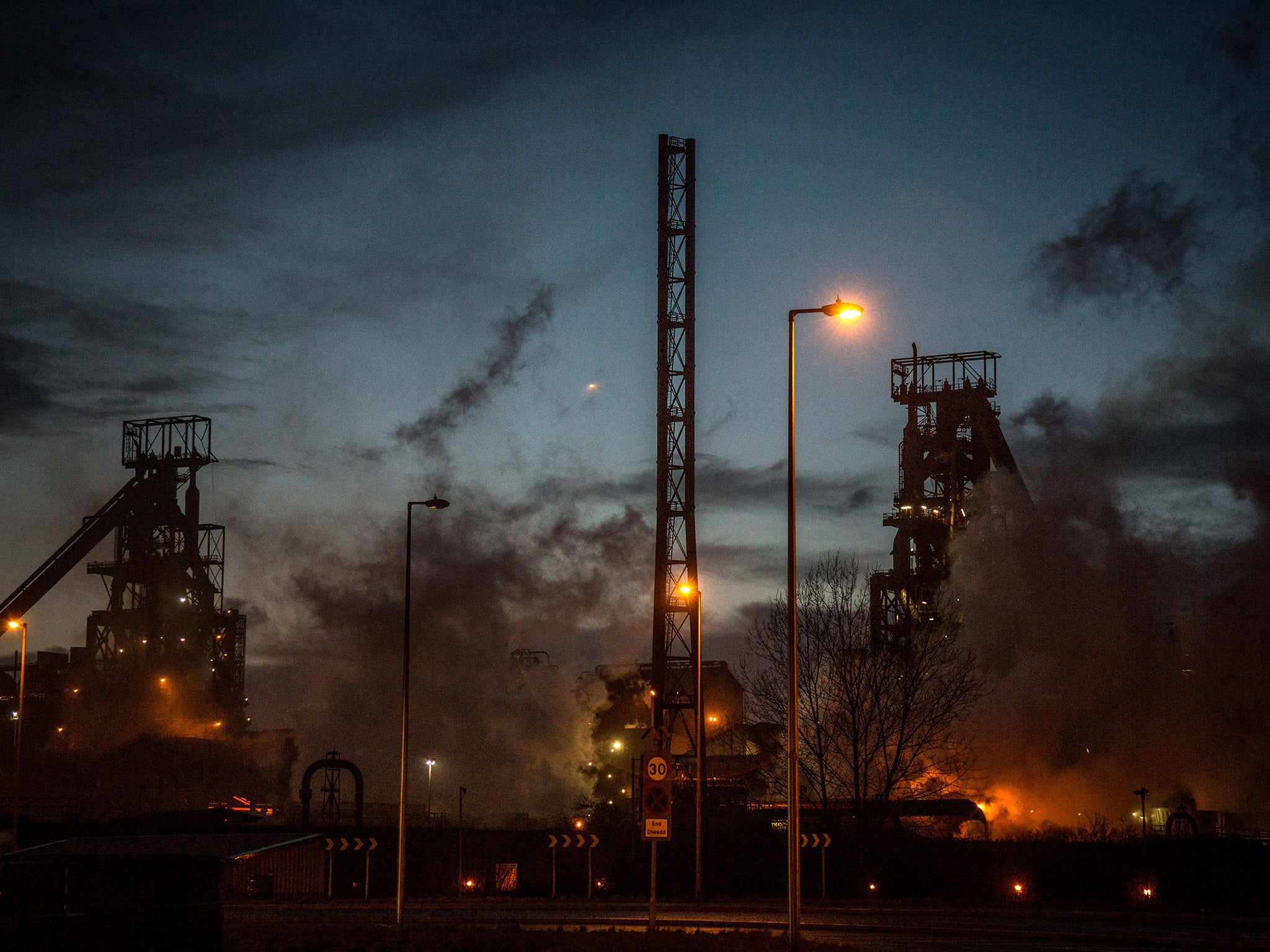 Tata steel, an Indian steel manufacturer, has said it will sell its loss-making UK business, putting the jobs of thousands of workers at risk.
Tata said trading conditions had "rapidly deteriorated" in the UK and Europe due to a global oversupply of steel, imports into Europe, high costs and currency volatility.
In January the company announced more than 1,000 UK job cuts, including 750 in Port Talbot, where it employs 4,000 staff and a further 3,000 contractors and temporary workers.
1. One in six jobs in the UK steel industry is now under threat.
There were 1,200 job losses at Tata plants in Scunthorpe and Lanarkshire last October and further losses when steel manufacturer SSI closed another plant at Redcar in what had been a long period of decline for UK steel.
The job losses will have a "cataclysmic" effect on local communities, according to Gerard Lyons, the mayoral adviser, who said that while the Government had to bail out the banks as the "life blood of the economy" it would be unlikely to do the same for the steel industry.
Total world steel production increased 96 per cent between 2000 and 2014 and most of it came from China. In 2013, China produced 779 million tonnes of steel, 48 per cent of the world's total, and the UK produced 12 million tonnes.
China is producing so much steel that some Chinese companies are selling their steel abroad at a loss, because there isn't enough demand in China. UK companies cannot compete with these prices and jobs are being lost as a result.
It's expensive to produce steel in the UK by international standards. Industrial electricity prices in the UK are more than 50 per cent above other major EU economies. Business rates are also high in the UK, and the strong pound has made UK exports less attractive.
3. The steel industry has contributed less and less to the UK economy over the last 25 years
The steel industry has contributed less and less to the UK economy over the last 25 years and fared particularly badly in the recession following 2008.
This means that the steel industry's importance to the whole economy has declined, from 0.5 per cent of total output in 1990 to the current total of 0.1 per cent.
4. Profit from UK steel exports has been flat since 1997
The UK makes a very small profit from steel. In 2014, the UK steel exports were worth £6.0 billion and imports were worth £5.9 billion.
To save the UK steel industry, David Cameron would have to intervene. Labour MPs have called for him to do so to prevent job losses from destroying communities.
Cameron would have to implement changes to the way the industry operates, such as offering compensation by letting the steel industry off some of the charges they pay for carbon emissions.
He could also change business rates, or take measures against the "dumping" of cheap Chinese steel on the EU market.
Business news: In pictures
Show all 13
Cameron was put under pressure to confront the Chinese Premier Xi Jinping over steel dumping when the two met in London in October.
On Wednesday, the UK and Welsh governments said they were working "tirelessly" to try and prop up the steel industry.
But it is increasingly unclear whether multinational companies like Tata will see any future for steel in the UK.
Join our commenting forum
Join thought-provoking conversations, follow other Independent readers and see their replies