Inside the Park Lane townhouse set to become one of the UK's most expensive student flats at £4,000 a week
The 3,540 sq ft three-bedroom flat  is available for £4,000 a week or £16,000 per month
Zlata Rodionova
Thursday 13 October 2016 10:20 Comments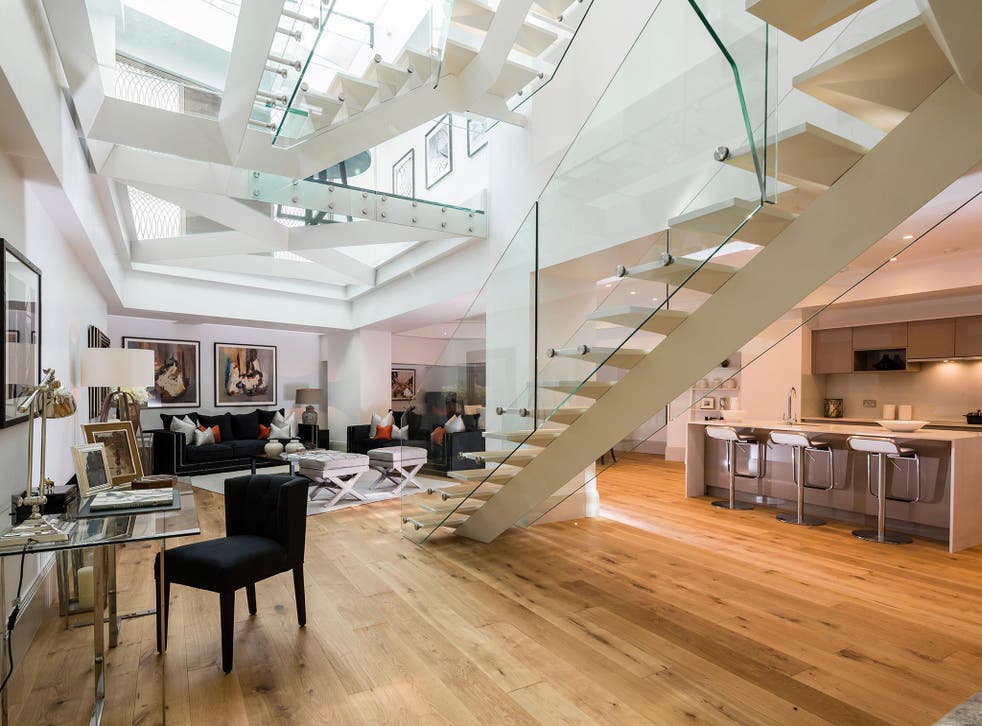 A town house situated in Park Lane, one of the most affluent places in London, is about to become the capital's most expensive student residence.
Most of London students usually live in halls of residence before moving on to house-share.
For this reason it is fair to say few will able to afford the 3,540 square foot three-bedroom flat, which is available for £4,000 a week, £16,000 per month or £192,000 per year.
The newly completed, architect designed, triplex property is result of an 18 month construction project by property company Criterion Capital. It is equipped with glass floors and roof as well as 60 foot high central atrium.
Inside Park Lane townhouse: The student flat that costs £4,000 a week

Show all 12
Wetherell, the marketing agent, said that so far 80 per cent of enquiries for the Mayfair residence have come from students from the Gulf region or their parents.
All other Park Lane homes are apartments and one mansion-palace owned by an overseas Royal family.
The first houses were built along Park Lane in the 1720s, and it became the address of choice for the aristocracy providing London townhouses for the Dukes of Westminster, Dukes of Somerset and the Earls of Balcarres among others.
Peter Wetherell, chief executive of Wetherell estate agent, said: "This luxurious triplex has the distinction of being the only townhouse with its own private front door on Park Lane, all the other homes on Park Lane being apartments.
"This property will appeal to an ultra-high-net-worth person from the Middle East or Asia, who wants to launch themselves into Mayfair society. It's leisure living, a business base and the ultimate address."
Earlier this year, a study by London estate agent Rokstone, found that the number of Iranian buyers looking for homes in London over the next two years will rise by 25 per cent.
Wealthy Iranian buyers will join the ranks of Qatari, Kuwaiti and Saudi buyers and become significant players in the London luxury property market after the lifting of sanctions.
Register for free to continue reading
Registration is a free and easy way to support our truly independent journalism
By registering, you will also enjoy limited access to Premium articles, exclusive newsletters, commenting, and virtual events with our leading journalists
Already have an account? sign in
Join our new commenting forum
Join thought-provoking conversations, follow other Independent readers and see their replies