Subway advertises for 'Apprentice Sandwich Artists' to be paid just £3.50 per hour
Union slams fast food chain for 'exploiting' young workers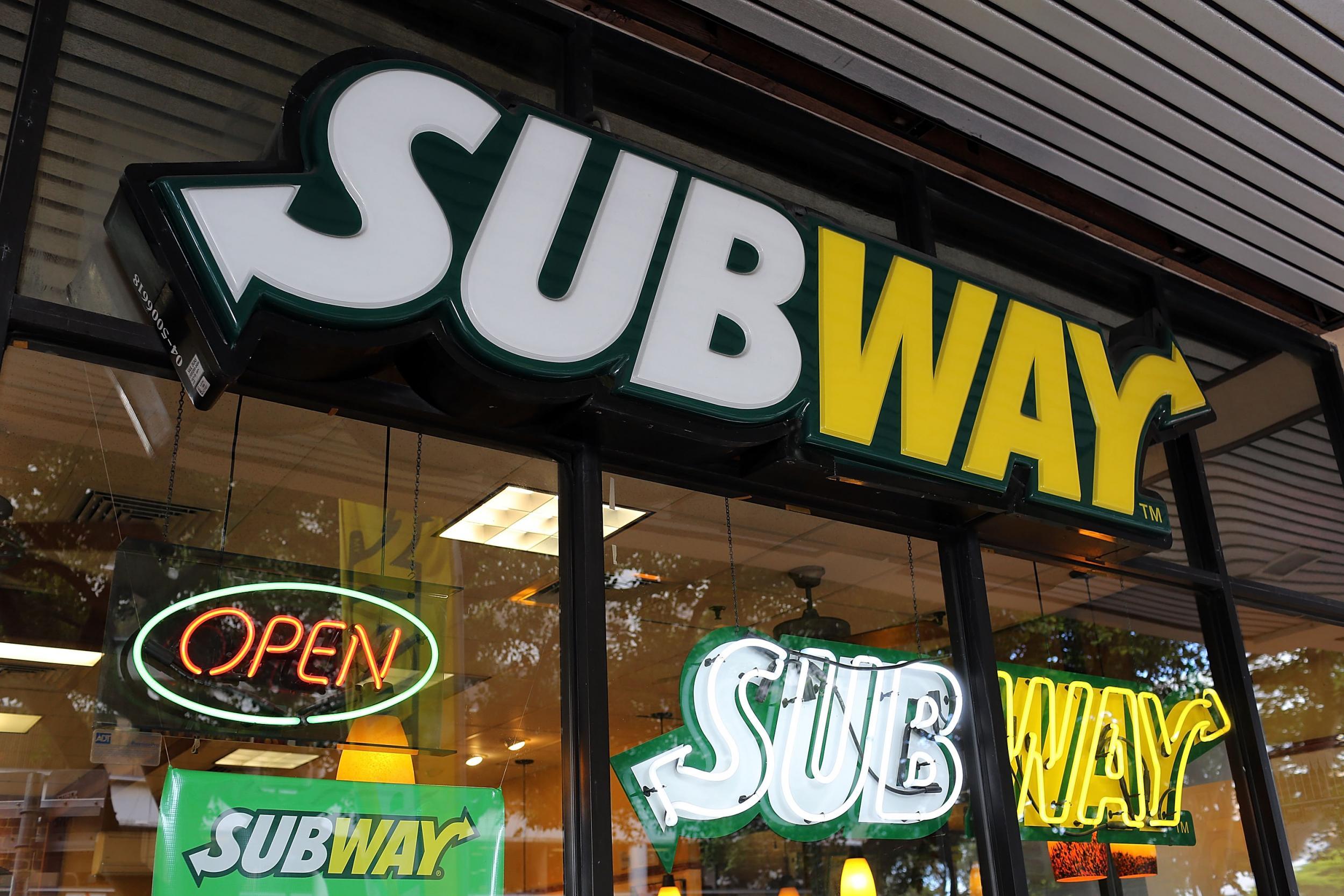 Fast food chain Subway has come under fire for seeking to pay young "apprentices" just £3.50 per hour.
An advert listed on a Government website, which has since been taken down, sought applicants to become "Apprentice Sandwich Artists" at the fast food chain's Gateshead branch.
Successful candidates were offered just £119 per week for five 8pm to 5pm days, including weekends, which it said amounted to 35 hours of work. The rate is the minimum that employers are required to pay apprentices by law.
The advert suggested apprentices would carry out the same tasks as normal Subway employees. Tasks listed included using the cash register, collecting payment, cashing up, preparing food and cleaning the restaurant.
Rhys McCarthy, national officer for Unite said Subway's advert "stretches the definition of apprenticeship to breaking point. The multi-national sandwich maker is looking more like a rip off artist."
Mr McCarthy said that the union welcomed the return of genuine apprenticeships but the scheme should not be used as an "exploitation charter by unscrupulous bosses to hire young people on the cheap".
"We certainly don't expect rich multi nationals like Subway to be exploiting young people in this way," Mr McCarthy added.
Last November the Public Accounts Committee urged the Department for Education to look at the quality of apprenticeships being produced. The Government has committed to creating three million apprentices between 2015 and 2020 and funded the scheme with £1.5bn of public money in 2015-16.
The PAC said the only current measure of the programme's success was the number of positions created and warned the Government to be aware of the "crucial distinction" between quality and quantity.
Biggest business scandals in pictures
Show all 20
The criticism followed a National Audit Office assessment in September which said the DfE lacked "clear rationale" for funding the programme because it could not demonstrate how increased apprenticeship numbers would benefit national productivity.
The NAO found the DfE took no measures to assess whether apprenticeships were boosting skills, addressing skills gaps or improving achievement rates. Without these metrics, the watchdog said it was unlikely the Department could judge whether or not the scheme was a success.
A Subway spokesperson said : "The SUBWAY brand offers a comprehensive training programme for all its team members from franchisees to Sandwich Artists™. Each franchisee candidate is required to complete formal training and Sandwich Artists™ are trained on customer service excellence, food quality and health and safety procedures."
The spokesman said that SUBWAY does not operate a nationally accredited apprenticeship scheme but that some branches pursued their own programmes independently. 'The franchisee of this store was unaware of this advert which was posted by a recruitment agency,' he added.
No one from the DfE was immediately available for comment.
Update. This article has been updated to reflect SUBWAY's position that it does not operate a national apprenticeship scheme, although some local branches were able to pursue apprentice programmes independently. 23/3/17
Join our commenting forum
Join thought-provoking conversations, follow other Independent readers and see their replies