Supreme Court rules employment tribunal fees are unlawful
Unison said that thousands of people had been charged for taking claims to tribunal since fees were introduced by Chris Grayling, the then Lord Chancellor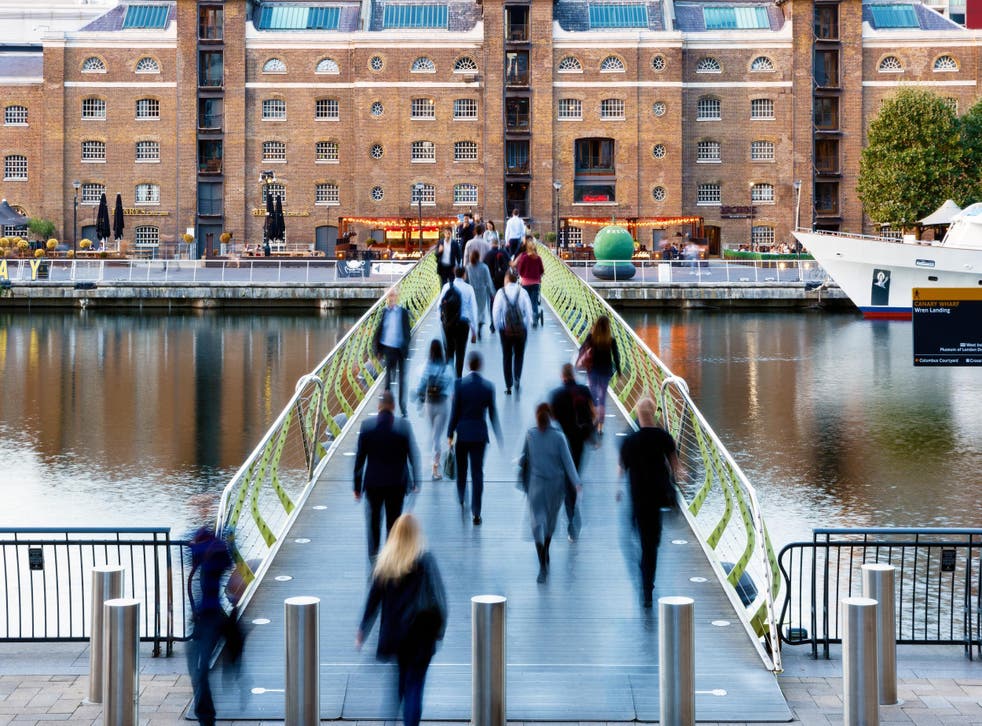 The Supreme Court has ruled that workplace tribunal fees are unlawful, forcing the Government to repay more than £27m forked out by employees for cases around unfair dismal, discrimination and other workplace issues since July 2013.
Trade union Unison said on Wednesday that thousands of people had been charged for taking claims to tribunal since fees were introduced by Chris Grayling, the then Lord Chancellor.
"The Government is not above the law, but when ministers introduced fees they were disregarding laws many centuries old, and showing little concern for employees seeking justice following illegal treatment at work," Unison general secretary Dave Prentis said.
He described Wednesday's ruling as "a major victory for employees everywhere".
"Unison took the case on behalf of anyone who's ever been wronged at work, or who might be in future. Unscrupulous employers no longer have the upper hand," he said.
"These unfair fees have let law-breaking bosses off the hook these past four years, and left badly treated staff with no choice but to put up or shut up."
Since 2013, anyone in England, Scotland and Wales wanting to pursue a case against an employer has had to pay up to £1,200.
Claim fees for unpaid wages, redundancy pay and breach of contract could set a worker back £160 plus an additional £230 for a hearing fee. For other claims, such as unfair dismissal, equal pay, discrimination and whistle blowing, the claim fee had been £250 plus £950 for the hearing.
"We have forked out a fortune on employment tribunal fees for our low-paid members who otherwise would not have been able to argue their cases," said Jason Moyer-Lee, General Secretary of the IWGB which represents workers in the so-called gig economy.
"Given the near total absence of government enforcement of employment law and the government's refusal to get serious about addressing insecure work, today's decision is a game changer," he said. "This is what justice looks like."
Government policies around advancing workers' privileges have come under heavy criticism in recent months, with lobby groups and unions saying that hefty fees had effectively been stripping employees of the ability to enforce their rights.
Since the fees were introduced around four years ago, there have been reports of a huge drop in the number of cases being brought. Lawyers said that Wednesday's ruling would have major implications for the legal system, government as well as employers and workers across all sectors.
"This is a huge decision both legally and politically and one of the strongest examples of the court system being willing to limit the government's power to legislate," said Joe Aiston, a senior associate at international law firm Taylor Wessing.
Alan Lewis, an employment partner at national law firm Irwin Mitchell, said that the decision is "extremely likely to result in an increase in the numbers of employment tribunal claims brought."
Tim Goodwin, associate at Winckworth Sherwood said that "far from dissuading workers from bringing hopeless cases, the fees [had] discouraged genuine litigants from pursuing their rights simply on the basis that they cannot afford to pursue their employer."
"Today's judgment is a real victory for those campaigning against fees," he said.
Earlier this month Matthew Taylor, a former policy chief to Tony Blair and chief executive of the Royal Society of Arts who was tasked with conducting a vigorous study into workers' right, implied that regulation needed to be changed urgently.
"We're saying everyone should be able to have a free judgement on whether or not they have those rights in the first place before they proceed with the case," he told BBC Radio 4's Today programme.
Register for free to continue reading
Registration is a free and easy way to support our truly independent journalism
By registering, you will also enjoy limited access to Premium articles, exclusive newsletters, commenting, and virtual events with our leading journalists
Already have an account? sign in
Join our new commenting forum
Join thought-provoking conversations, follow other Independent readers and see their replies