SwiftKey founder Chris Hill-Scott 'sold his share of £170m Microsoft app for a bike'
Hill-Scott tweeted on Tuesday that the decision to sell was "the biggest mistake I ever made" before setting his account to private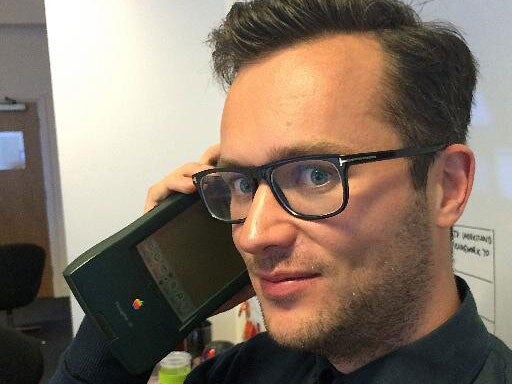 Spare a thought for Chris Hill-Scott.
The civil servant, now 29, founded a startup called SwiftKey in 2008 with two friends, Jon Reynolds, 30, and Ben Medlock, 26, that just sold to Microsoft for £174 million.
But Hill-Scott won't see a penny because two months after the company was founded he sold all his shares - for a bike.
Companies House documents show that Hill-Scott was appointed director of SwiftKey's parent company TouchType Ltd on August 13, 2008 but resigned two months later on October 24.
The Times reported that Hill-Scott was disillusioned with the long hours and low pay associated with a start-up.
He is reported to have only taken a bicycle as payment for his shares when he left. Those shares are now reported to be worth around £25 million after the business was sold to Microsoft for £170 million.
Hill-Scott tweeted on Tuesday that the decision to sell was "the biggest mistake I ever made" before setting his account to private. The Independent has contacted him for comment.
Top 10 paid iPhone apps in 2015
Show all 10
A spokesperson from SwiftKey told the Times that Hill-Scott left the company on good terms with his friends.
Reynolds and Medlock are about to become millionaires after SwiftKey, a predictive text service, was bought by Microsoft.
SwiftKey uses "artificial intelligence" by learning a user's writing patterns over time, to better predict the words they might use next. The technology has been used by Stephen Hawking to speed up his computer-generated voice and has been installed on more than 300 million tablets across the world.
Hill-Scott became a photographer, taking action shots for BMX magazines, before joining the civil service to improve the Government's use of technology.
Join our commenting forum
Join thought-provoking conversations, follow other Independent readers and see their replies