Japanese firm Takata at centre of largest auto parts recall in history after faulty air bags linked to deaths
Explosions caused by unsafe parts on inflators linked to 20 deaths worldwide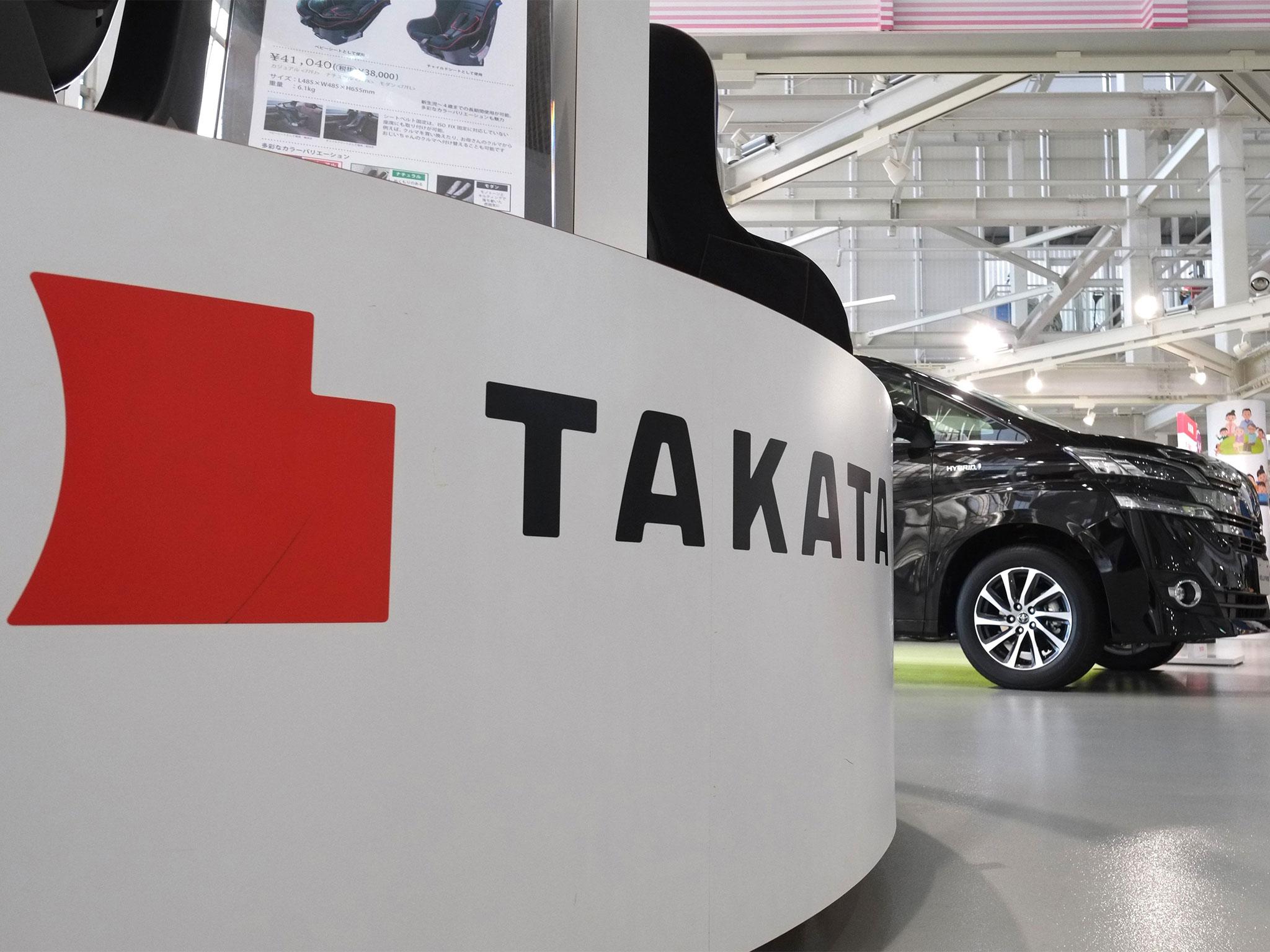 Japanese firm Takata has called back another 3.3m faulty airbags in what has become the largest auto parts recall in history.
Paperwork filed in the US with the National Highway Traffic Safety Administration (NHTSA) revealed the latest recalls concerned frontal airbags fitted to certain vehicles made in 2009, 2010 and 2013.
Models manufactured by Honda, Toyota, Audi, BMW, Daimler Vans, Fiat Chrysler, Ford, General Motors, Jaguar-Land Rover, Mazda, Mercedes-Benz, Mitsubishi, Nissan, Subaru and Tesla are affected.
Notices of the expanded recalls were posted on Saturday on the NHTSA website and car makers are expected to give details on exact models hit by the recall later this month.
Transport authorities worldwide have deemed Takata inflators containing the chemical ammonium nitrate are unsafe.
The chemical is used to create a small explosion to fill airbags quickly in the event of a crash.
However, it can deteriorate when stored at high temperatures or humidity causing it to burn too fast and blow apart its metal canister.
This explosion can then spray hot shrapnel at drivers and passengers inside the vehicle.
The parts have been linked to at least 20 deaths worldwide and are thought to have left another 180 people injured.
In a statement posted on its website, the company said: "Takata Corporation apologises to the driving public for the widespread concern and inconvenience caused as a result of our inflators.
"We urge US drivers to visit the NHTSA website to check if your vehicle is under recall, and to take immediate action if your vehicle is identified as requiring repair."
Biggest business scandals in pictures
Show all 20
The latest round of recalls form part of the largest operation of its kind in the auto industry.
In the US, 19 manufacturers have issued recalls for 69m faulty airbags fitted to around 42m vehicles, while recalls have also been issued in Japan, China and Oceania.
The scandal forced the company to file for bankruptcy in June 2017 amid spiralling debts.
Many automakers have been slow to replace the potentially deadly inflators, with a report in September last year suggesting less than half had been repaired.
Join our commenting forum
Join thought-provoking conversations, follow other Independent readers and see their replies