Teenage job hopes ruined by negative media stereotypes
Emily Dugan
Wednesday 19 February 2014 01:19 Comments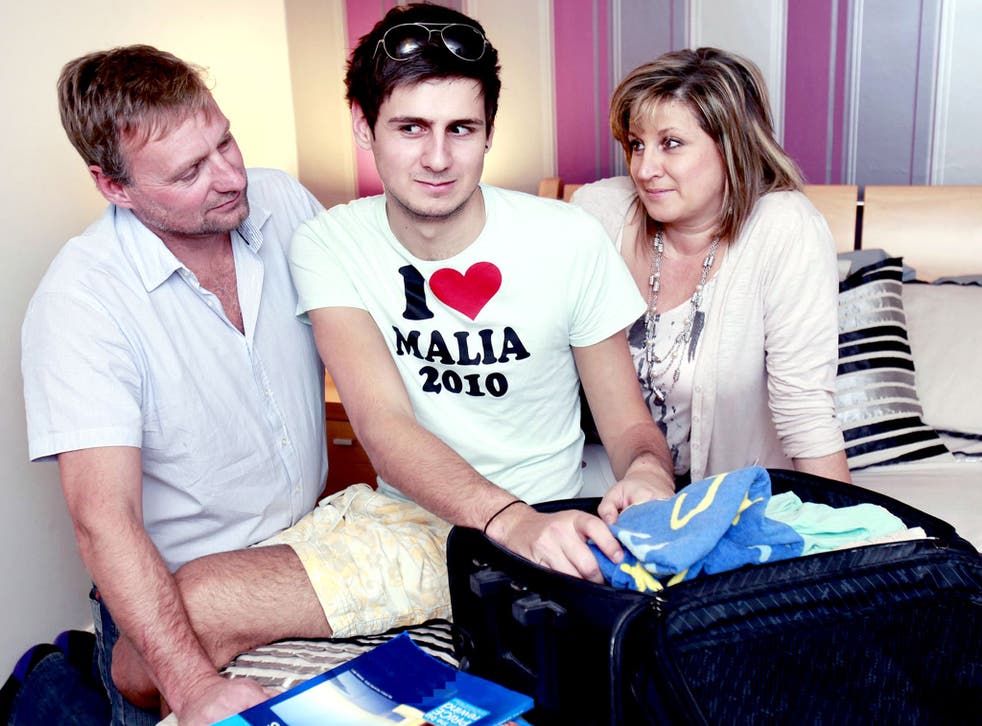 Persistent negative stereotypes in the media about teenagers are harming their prospects of getting a job, according to research published today.
The finding comes ahead of the latest Government employment figures, which will be published this morning and are expected to show that youth unemployment is still at around one million. Four-fifths of 14- to 17-year-olds feel their age group is unfairly represented in the media, according to polling of more than 1,000 young people by the think tank Demos. A further 85 per cent believe negative stereotypes are affecting their chances of getting a job.
The report, called Introducing Generation Citizen, also polled 500 secondary school teachers and found that the majority of teenagers were engaged with social issues. The misconception of the disengaged teenager was turned on its head by the study, which showed that 80 per cent of young people and two-thirds of their teachers believe this generation is more concerned with social issues than teenagers in previous decades.
Jonathan Birdwell, head of the citizenship programme at Demos and author of the report, said: "People think of teenagers as apathetic, lazy and self-centred, with a sense of entitlement; that's the dominant negative stereotype. But our research shows the reality is that more young people are volunteering in the community, and the most common words used by teachers to describe them in our survey were 'caring', 'hard-working' and 'enthusiastic'.
He added: "Almost nine out of 10 young people feel bad stereotypes [about teenagers] are impacting on their employability. We constantly hear from the Confederation of British Industry's Education and Skills Surveys that young people lack employability skills, but we need research into whether the employers saying that have actually employed any young people in the past few years."
Experts believe that reality television shows depicting teenagers going wild on holiday, such as the BBC's Sun, Sex and Suspicious Parents and Channel 4's What Happens in Kavos, give the impression that this is an irresponsible generation obsessed with binge drinking. Yet the latest evidence suggests teenagers are drinking less and doing fewer drugs. The percentage of 11- to 15-year-olds who report having had an alcoholic drink in the past week went from one in four in 2003 to one in 10 in 2012, according to NatCen Social Research.
Susana Giner, director of the Youth Media Agency, which helps 16- to 25-year-olds with media projects, said: "There's a lack of balance. The fly-on-the-wall stuff in Ayia Napa and places like that is not typical of teenagers, it's typical of our voyeuristic circus-freak-show television."
Ms Giner said she felt the most damaging stereotypes came from news reporting: "Young people face news stereotypes which are always around gangs and knife crime. That's a real problem."
The most recent report on the UK from the UN Committee on the Rights of the Child found that Britain's "climate of intolerance and negative public attitudes towards children, especially adolescents" might be infringing their rights. It said the media was fuelling these attitudes.
Young people told The Independent that plots in EastEnders and Coronation Street were potentially damaging, because teenagers often behave badly as part of dramatic storylines.
Case studies: 'One woman told me that teenagers are low lives hanging around on street corners'

Rob Austin, 18, from Newcastle
"The way teenagers are presented in the media does make a difference when you're applying for a job. In the last six months I've applied for about 30 part-time and weekend jobs to work around school. Mostly retail work, customer service, call centres and cleaning. I just want to get a job so I'm not living off my mum and dad but I keep getting turned down. If I didn't mention I was 18 on my CV I think I might have got further. Now I've started not putting my age down.
"Bad news sells better than good news which is why I think the portrayal of teenagers in the media is so bad. I did a survey asking people what they thought of teenagers for my social action foundation, Teenwise. One woman told me 'teenagers are going nowhere in life and the nation hasn't got a hope in hell of surviving once they're leaders'. She said teenagers were all low lives hanging around street corners drinking. I was blown away by it."
Olivia Bray, 16, from Shepperton in Surrey
"Teenagers are always portrayed as if they're all the same. We're not all bad and we don't all go round breaking the law. Programmes like EastEnders suggest that teenagers are all in gangs. Where I live there isn't lots of gangs or knife crime.
"We're treated differently because of the media. I live where the floods have been really bad and I was walking home from college one day and talking to a friend about it. An older lady stopped and said 'I wouldn't expect you to be talking about flooding, I thought teenagers only talked about shopping and what they are doing at the weekend'. I was quite offended.
"I had an inset day on Friday and went to volunteer at one of the local pubs to help fill sandbags. I also volunteer on Saturdays teaching children singing. I don't have time for a job because of school and volunteering but part of me doesn't want to try and get one because I feel that if I go for an interview and I was up against an adult, they'd choose the adult whether they had a better CV or not, because of the stereotype that teenagers are portrayed as bad people."
Register for free to continue reading
Registration is a free and easy way to support our truly independent journalism
By registering, you will also enjoy limited access to Premium articles, exclusive newsletters, commenting, and virtual events with our leading journalists
Already have an account? sign in
Join our new commenting forum
Join thought-provoking conversations, follow other Independent readers and see their replies