Tesco and Morrisons fastest growing big supermarkets but cut-price Aldi and Lidl continue to challenge, data shows
Aldi increased market share by 13.9 per cent over three months to the end of February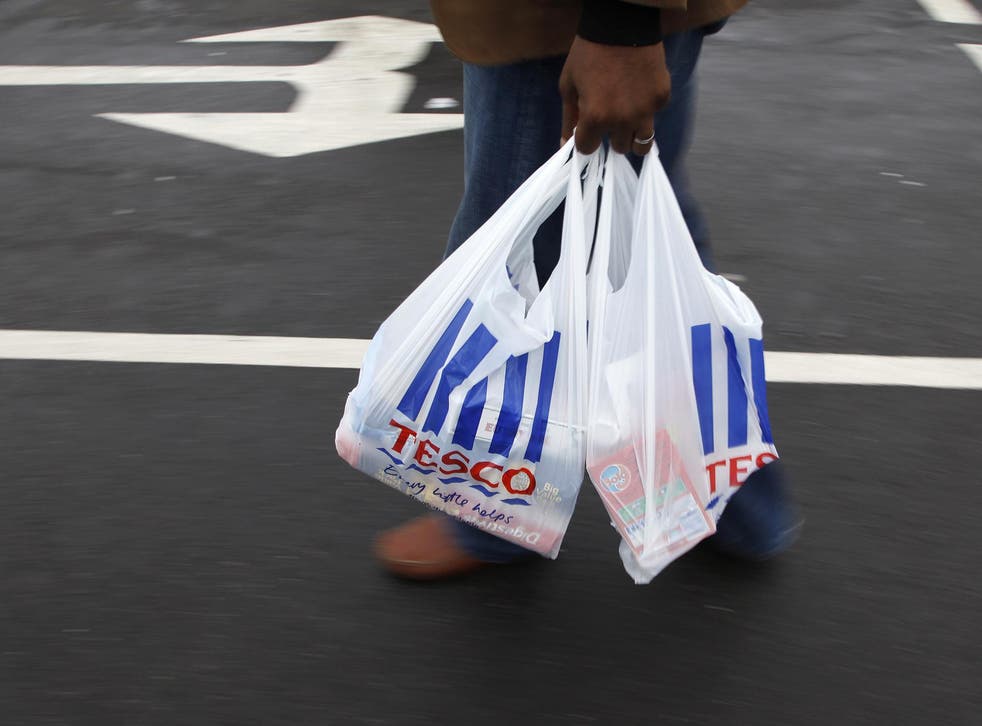 Tesco and Morrisons were the fastest growing of the big four supermarkets in the three months to the end of February, but the fierce expansion of cut-price challenger brands continues to threaten their market dominance.
According to the analytics group Kantar Worldpanel both Tesco and Morrisons clocked sales growth of 2.7 per cent in the 12 weeks to 25 February, outpacing peers Sainsbury's and Asda which recorded an increase of 1.1 per cent and 2.3 per cent respectively. The four retailers continue to dominate in the UK market, collectively accounting for around 70 per cent of market share, but the rapid expansion of low-cost rivals like Germany's Aldi and Lidl continues to bite.
Aldi managed to increase its market share by 13.9 per cent over the three-month period, taking it to 7 per cent. Lidl grew its share by 13.3 per cent to 5.1 per cent. Elsewhere Ocado was the only other supermarket to record double-digit expansion. It grew its share by 10.7 per cent to 1.2 per cent, helped by consumers' increasing appetite for online shopping.
Commenting on the performance of the four largest players in the market, Fraser McKevitt, head of retail and consumer insight at Kantar Worldpanel, singled out Tesco's performance. Despite a slight fall in market share of 0.1 percentage points to 27.9 per cent, he said that had Tesco experienced strong growth from its Extra superstores.
"The varied selection of groceries on offer at these larger stores has encouraged customers to return to fuller trolley shops, with average baskets worth £31.09 – currently, the highest value in the bricks and mortar market," he said.
He said that Morrisons' premium own-label line proved particularly successful, with sales rising by 20 per cent over the same period last year "as cooked meats, vegetables and cakes and pastries tickled shoppers' fancy".
For Sainsbury's, he indicated that its shift away from discounts could be chipping away at its competitiveness.
"Only 34.5 per cent of sales at Sainsbury's were on promotion during the past 12 weeks, in stark comparison to 41.9 per cent for the rest of the big four," Mr McKevitt said.
Asda, meanwhile, attracted an additional 309,000 shoppers through its doors during the period, helping it to achieve its highest sales growth since June 2014.
"At odds with its traditionally brand-focused approach, Asda has also encouraged shoppers to choose own-label alternatives, which are up by 6.4 per cent year on year," Mr McKevitt said.
"Less than a year since its launch, the retailer's Farm Stores range is bought by 30 per cent of all British households – with sales surpassing £50m– while its premium Extra Special line increased sales by 19 per cent."
Overall, UK grocery sales increased in value by 3.2 per cent compared to the same time last year, Kantar Worldpanel found.
Register for free to continue reading
Registration is a free and easy way to support our truly independent journalism
By registering, you will also enjoy limited access to Premium articles, exclusive newsletters, commenting, and virtual events with our leading journalists
Already have an account? sign in
Register for free to continue reading
Registration is a free and easy way to support our truly independent journalism
By registering, you will also enjoy limited access to Premium articles, exclusive newsletters, commenting, and virtual events with our leading journalists
Already have an account? sign in
Join our new commenting forum
Join thought-provoking conversations, follow other Independent readers and see their replies