Tesco to give up to 80 tonnes of unsold food to charities every day
Supermarket hopes to offset thousands of tonnes of food waste
Hazel Sheffield
Thursday 04 June 2015 15:35 Comments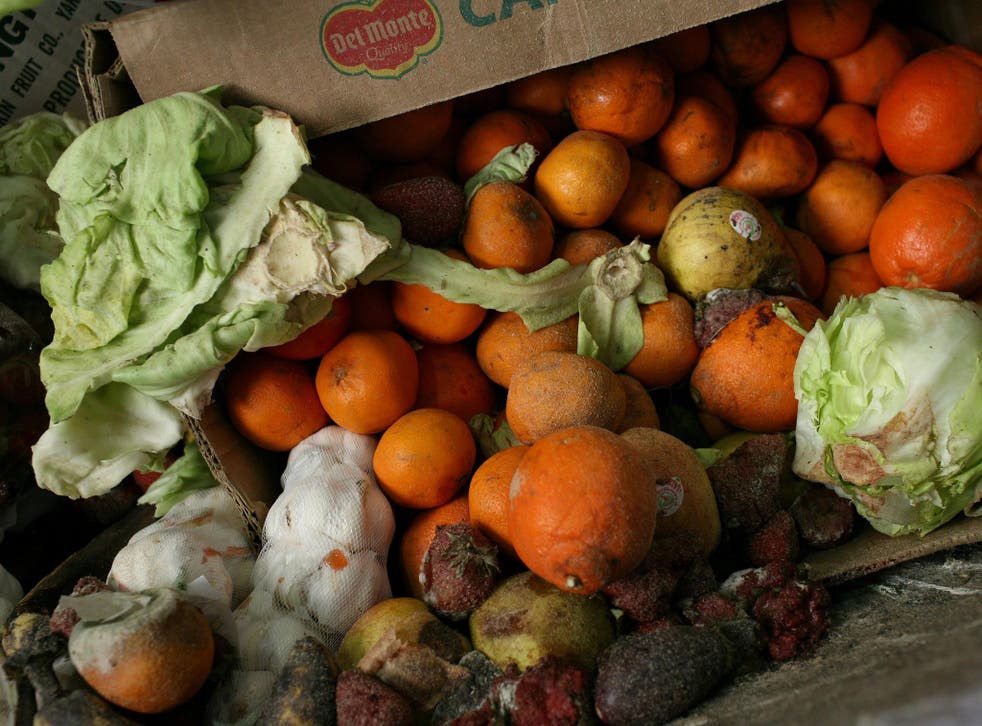 Tesco has said it will tackle food waste in tens of thousands of its stores by distributing more unsold food to people in need through the charity FoodShare.
Over 55,000 tonnes of food was thrown away at Tesco stores and distribution centres in the last year, of which 30,000 could have been eaten. Most of that comes from the bakery, while fresh fruit and vegetables as well as pre-made food like salads and sandwiches are also frequently thrown away.
Tesco and other stores have tried to cut down on the waste by working with a charity called FoodShare to distribute food they cannot sell among those in need. Now Tesco is the first supermarket to make use of a cloud-based app service to streamline the service.
Store managers can use the app to alert charities in the area to the amount of surplus food available. The charities can use the app to confirm whether they want the food, before picking it up free of charge from the store.
The scheme is already active in Ireland but will now be piloted in ten Tesco stores in the UK. Beneficiaries include women's refuges, homeless hostels and breakfast clubs for disadvantaged children.
The tens of thousands of tonnes of supermarket food waste only makes up 1 per cent of total edible food wasted along the food chain. The rest is thrown away by suppliers or in the home, FoodShare said.
Register for free to continue reading
Registration is a free and easy way to support our truly independent journalism
By registering, you will also enjoy limited access to Premium articles, exclusive newsletters, commenting, and virtual events with our leading journalists
Already have an account? sign in
Join our new commenting forum
Join thought-provoking conversations, follow other Independent readers and see their replies