Tesco stands up against front pages it says are unsuitable for children
Newspaper stands have been criticised by the Child Eyes campaign
Lewis Smith
Friday 21 November 2014 19:57 Comments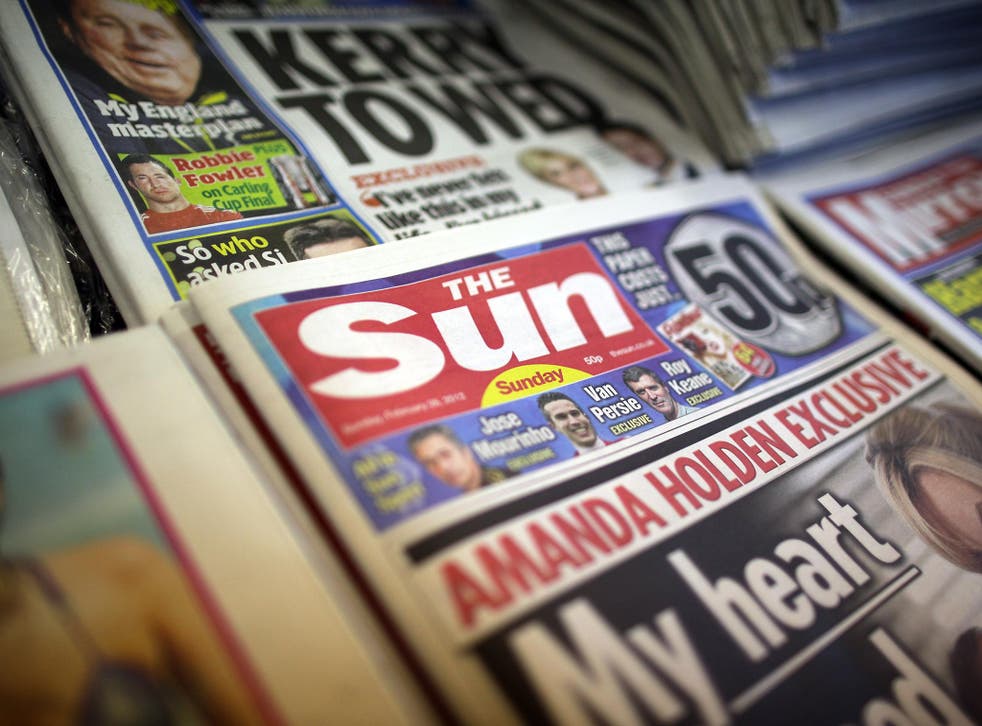 It's not quite top-shelf treatment but Tesco is planning to display newspaper front pages so only mastheads or logos are visible, to stop children seeing sexual or violent content.
The design of newspaper stands in Tesco supermarkets is being changed after the Child Eyes campaign group and No More Page 3 campaigners contacted the supermarket demanding "sexualised and degrading" images be concealed from young children.
"We are first and foremost a family retailer and it's important we do everything we can to promote the right environment in store," Tracey Clements, customer experience and insight director for Tesco, said. "We've asked our customers what they think about the issue and we have spoken to campaigners. The change we're making will strike the right balance for everyone."
A spokesman added that Tesco had in mind not just sexual pictures but also violent and "disturbing" imagery associated with Isis or other groups and individuals printed on newspaper front pages.
He said the redesign of its display cases would ensure "anything that could be unsuitable for a child" would be kept out of easy view.
Child Eye's joint founder Kathy McGuinness said she was delighted at the "fantastic" decision made by Tesco.
Older children will still be able to see the newspaper front pages because they are tall enough to see over the sides of the retailer's "news cube" but the youngest – and shortest – will be spared the sight of them.
Mrs McGuinness said the campaign's prime concern was to prevent children seeing sexualised images that would give them the wrong idea about how women should behave, be treated, and be viewed.
"We started the campaign talking about lads' mags and the Sport, which always have sexualised images on the front. Recently, other newspapers have started putting more sexualised images on the front," she said. "We aren't against nudity but these images normalise the sexualisation of women and girls, [which] has been linked to violence against women. It changes values. I was standing in a queue at the Co-op with my four-year-old and could see an 'up-skirt' shot of a woman. What kind of message is that sending them about how we treat women?"
Register for free to continue reading
Registration is a free and easy way to support our truly independent journalism
By registering, you will also enjoy limited access to Premium articles, exclusive newsletters, commenting, and virtual events with our leading journalists
Already have an account? sign in
Join our new commenting forum
Join thought-provoking conversations, follow other Independent readers and see their replies