Tesco to ban Ribena and Capri-Sun along with other sugary drinks to tackle obesity
Health food campaigners have welcomed the plans, but some consumers are unhappy with the decision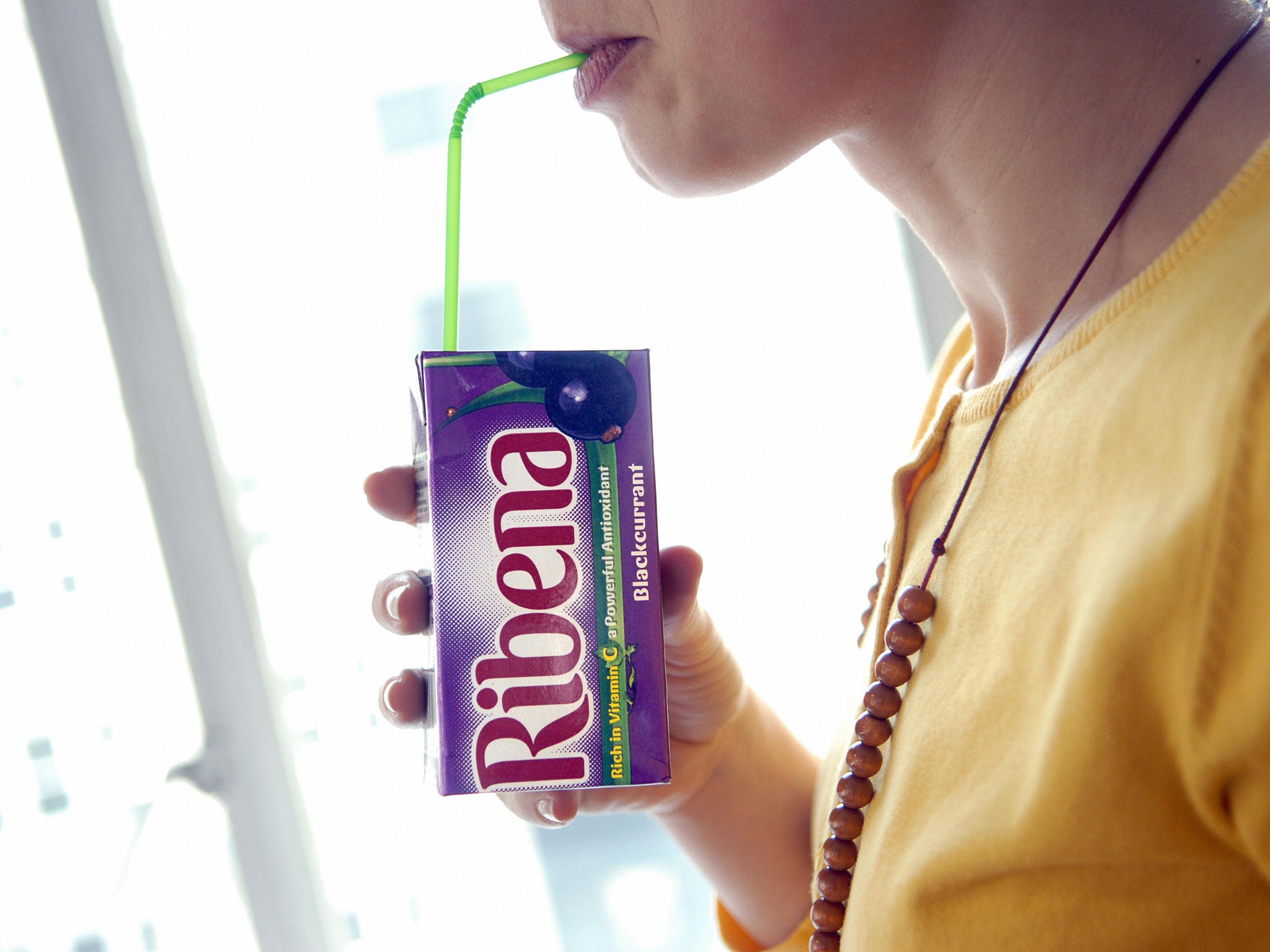 Tesco has announced plans to axe sugary drinks, which would see some best-selling products by Ribena and Capri-Sun disappearing from shelves.
In measures aimed at tackling obesity to be rolled out before the start of the autumn term, sugary drinks aimed at children will be replaced by no-added-sugar alternatives.
Tesco's soft drinks buying manager David Beardmore told The Grocer magazine: "This is part of our 10-point plan against obesity and we have decided that from September we will only sell no-added-sugar drinks in the kids' juice category.
"Most of the suppliers are supportive of it and understand what we are doing."
A recent report advised parents to cut sugary drinks for their children's diets, as they are a major contributor to obesity.
Health campaigners have praised the supermarket for the changes, with Professor Graham McGregor, chairman of Action on Sugar, telling The Grocer that Tesco appears to be taking issues surrounding sugar "seriously".
Malcolm Clark, the coordinator of the Children's Food Campaign, called the move a "positive step" but said more needed to be done.
He told The Independent that Tesco and other retailers should go further by not simply replacing sugar with sweetners.
"It should be about helping change the sweetness profile of children's taste and trying to start educating children's pallets so they don't need so much sugar in all sorts of different products," he said.
10 food and drinks with hidden sugar highs
Show all 10
He added that the Government should introduce a tax on sugary drinks, as evidence showed children do not only consume products marketed towards them.
"All retailers should be looking at how to cut sugar from all their products which make up the family shopping basket," he said.
A spokesman from Tesco said: "We want to help our customers make healthier choices and that's why we have pledged to continue to cut sugar from the food and drink on our shelves. From September all the children's juice drinks we sell will have no added sugar in them because we know it'll make a positive difference to children's health."
The move is Tesco's latest response to growing pressure from campaigners pressuring supermarkets to tackle the issue of obesity.
In 2014, the firm's chief executive, Dave Lewis, launched Project Reset and urged suppliers to remove added sugar from children's drinks.
The firm also banned sweets and chocolates from its checkouts last year, and pledged to replace the items with healthy alternatives.
However, the supermarket was criticised after crisps were found to have replaced sugary products.
Join our commenting forum
Join thought-provoking conversations, follow other Independent readers and see their replies