Tesco implements three lettuce limit as European vegetable stocks hit by extreme weather
UK supermarkets have taken to rationing vegetables as a result of poor weather conditions in Southern Europe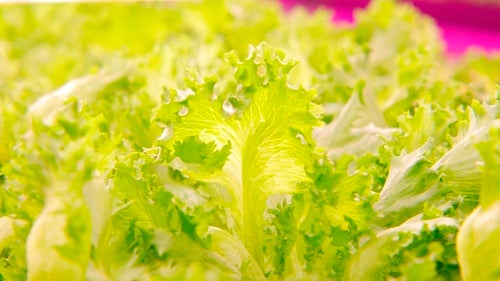 Healthy eaters trying to stock their kitchen may have started to notice a shortage of their favourite greens.
In recent weeks, UK supermarkets have taken to rationing vegetables as a result of poor weather conditions in Southern Europe.
Now, Britain's largest retailer Tesco has introduced a three-lettuce limit on icebergs, according to notices carried in stores.
Rival Morrisons has imposed a two-lettuce limit and banned shoppers from buying more than three heads of broccoli per customers across its 492 stores, it has been reported. Iceberg lettuces were earlier this week also listed as out of stock on Tesco and Sainsbury's websites.
Notices in Tesco stores read: "Due to continued weather problems in Spain, there is a shortage on Iceberg lettuce. To protect the availability for all our customers, we are limiting bulk purchases to three per person. We apologise for any inconvenience caused."
The shortage began with aubergines and courgettes earlier this month. Salad peppers, broccoli and cabbage supplies are also under pressure. Experts have warned that if the weather does not improve in the coming weeks the problem may continue until April, and customers could be hit by price rises.
Concerned shoppers have been venting their frustration on Twitter with the hashtags #lettucecrisis and #courgettecrisis, while complaining of price increases.
Gina Sherpa said: "You know the lettuce shortage is real when you pay £1.19 in a Lidl UK for an iceberg".
Retail expert Steve Dresser also tweeted: "Spanish Lettuce in Aldi but charged at the higher price, only seen for US produce ordinarily".
A Morrisons spokesman told the Daily Mail that it had introduced a cap to stop local businesses buying up all of its stock.
How Brexit affected Britain's favourite foods from Weetabix to Marmite
Show all 8
"As a result of the fact that the Spanish harvest has been very difficult this year, we have just about enough coming in to supply our customers," he said.
Join our commenting forum
Join thought-provoking conversations, follow other Independent readers and see their replies