Tesco launches range of products named after farms that don't actually exist
Some of the foods were imported from overseas and given British names to make them sound local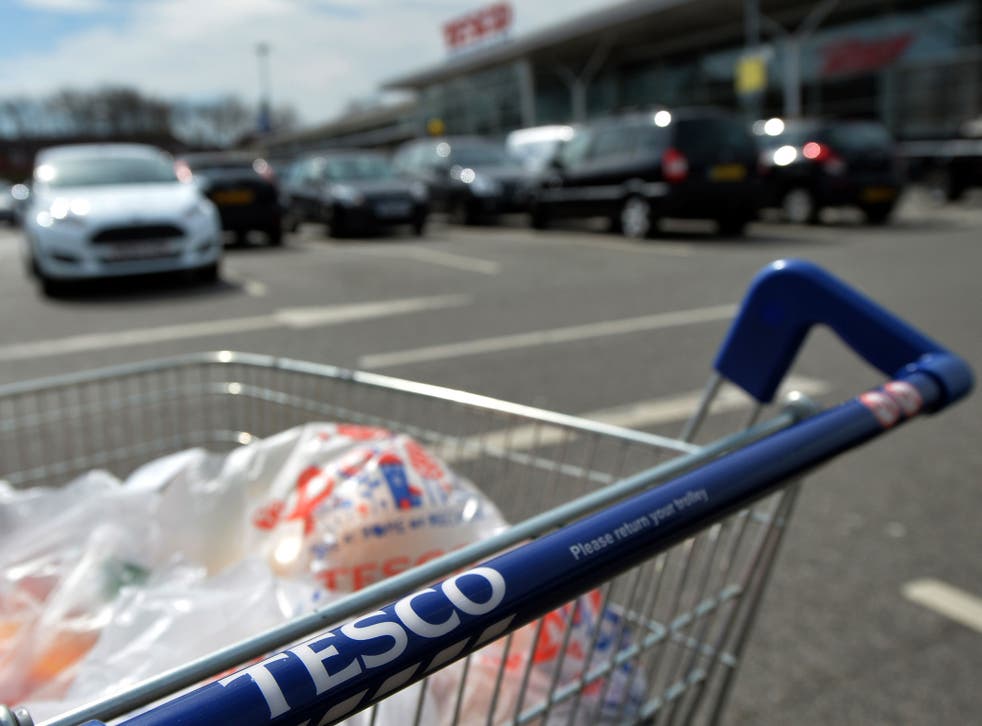 Tesco has comes under fire for a new range of "farm" foods - because all the farms named on the packaging are entirely made up.
Willow Farms whole chicken, Boswell Farms diced beef, and Rosedene Farms blueberries were all found to come from manufacturers with no relation to the names on the packaging of the final product.
Some of the foods were imported from overseas and given British names to make them sound local.
Farmers Weekly, a trade magazine, did a spot check at Acre Lane Tesco in Brixton and recorded the origins of products that had been given British-sounding farm names:
Rosedene Farms – apples (UK), pears (Belgium), strawberries (Spain), blueberries (Chile)
Boswell Farms – beef products (UK, Republic of Ireland)
Willow Farms – chicken (100% UK)
Redmere Farms – sprouts (UK), mushrooms (Holland), carrots (UK), parsnips (UK), spinach (Italy, Spain), spring greens (UK), cabbage (Spain), onions (UK), new potatoes (UK), sweet potatoes (US)
Nightingale Farms – celery (Spain), cherry tomatoes (Spain, Morocco)
Woodside Farms – pigmeat products (UK, Holland, Denmark, Germany, "EU")
Suntrail Farms – imported fruit such as oranges, lemons, avocados
Only Boswell chicken was found to be 100 per cent British and featured a Union Jack prominently on the label to signal this to consumers.
Advertising agencies say that British sounding names and rural, historic or nature references are reassuring to shoppers.
Tesco said the products are sourced from a selection of farms and growers, from small, family-run farms to large scale operations, that meet their standards.
A Tesco spokesperson said: "Over the last 18 months we have been simplifying our ranges, launched Brand Guarantee and improved customer service.
"However, we know customers want the convenience of getting all their shopping in one place.
World's ugliest vegetables: The funny pictures that show what's not on supermarket shelves

Show all 8
These seven new brands, which are exclusive to Tesco, address our customers' needs for quality fresh food, at very competitive prices in a single shop."
Tesco is not the only store to use made up farm names on its products. The Guardian reports that Aldi does so too. The Independent has contacted Aldi for comment.
But the policy comes as supermarkets are under increasing pressure to improve transparency and provide information about where its food comes from.
Register for free to continue reading
Registration is a free and easy way to support our truly independent journalism
By registering, you will also enjoy limited access to Premium articles, exclusive newsletters, commenting, and virtual events with our leading journalists
Already have an account? sign in
Register for free to continue reading
Registration is a free and easy way to support our truly independent journalism
By registering, you will also enjoy limited access to Premium articles, exclusive newsletters, commenting, and virtual events with our leading journalists
Already have an account? sign in
Join our new commenting forum
Join thought-provoking conversations, follow other Independent readers and see their replies