The 7 unusual CV mistakes that can cost you the job
 Recruiters have revealed the lesser known blunders that might be preventing you from landing the job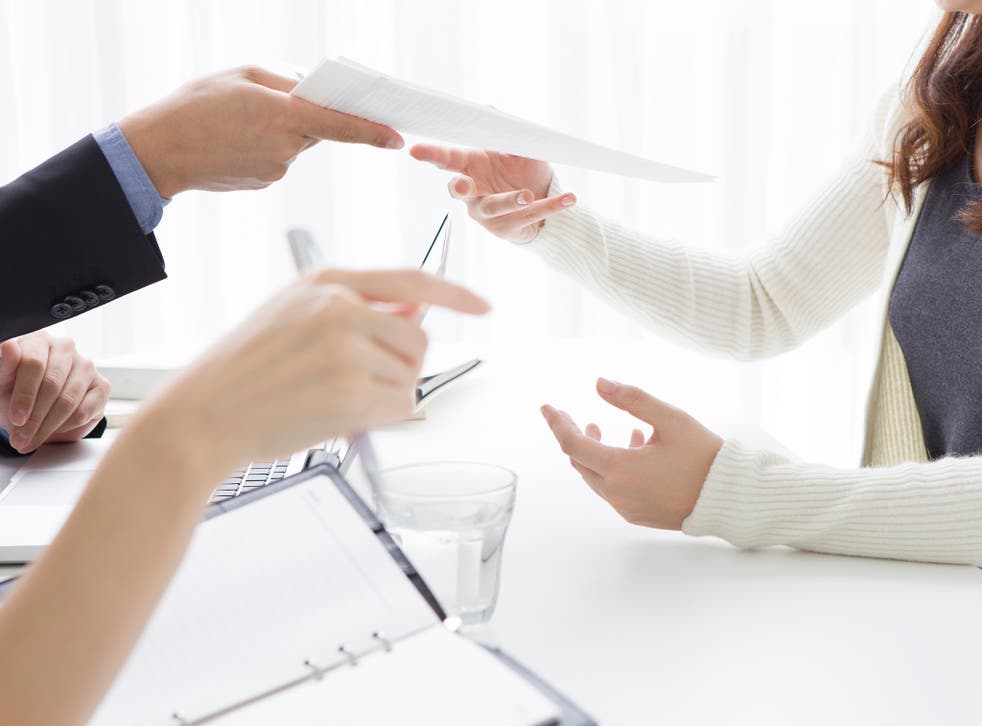 It's common knowledge that one too many spelling mistakes on a CV can lose you the job before you've even had an interview.
But now recruiters have revealed the lesser known blunders that might be preventing you from landing the job.
Your CV is all an employer has to build a first impression of you, so just one mistake can seriously damage your chances of landing job interviews, according to StandOut CV, a UK CV writing service.
Candidates with poorly named files or those who include their current pay rate or salary requirements to their resume are less likely to get shortlisted, the agency said after surveying a group of nearly 50 recruitment consultants from a broad mix of agencies and industries across the UK.
Andrew Fennel, director at StandOutCV, said avoiding these mistakes will help candidates to create a more professional looking CV that is tailored to employers and recruiters.
"Candidates should put themselves in the employer's shoes when writing their CV and think about what details they would like to see on a CV, and how they would want the information presented," Fennel said.
These are StandOut CV's 7 lesser known mistakes that might be stopping you from landing your dream job:
1. Key word stuffing
Candidates have been attempting to "beat the system" by repeatedly cramming buzzwords in to their CVs.
But this method will backfire as soon as the resume is read, according to the survey.
"Write your CV to impress humans firstly and maybe tweak it afterwards to make sure that you are including key words once – but do not repeatedly cram in key words where they aren't needed," recruiters advised.
2. Non-editable formatting
Sending your CV in a non-editable format can seriously damage your chances of landing job interviews.
Recruiters might need to make quick edits to your resume before sending it to hiring managers, according to the surveyors.
This means that if you CV isn't editable, recruiters will need to get in touch with you to obtain another version.
This can severely slow down the process and mean that other candidates' CVs will reach the decision makers before yours do, the research found.
3. Poor file naming
Make sure your resume file name looks professional as it may be the first thing recruiters and employers see.
Saving your CV with a name like "Dave's first CV draft 553" does not create the impression of a polished, reliable candidate, StandOut CV found.
4. Wild, unproven claims
Recruiters advise to use cold hard facts like experience, such as your skills or achievements.
Avoid phrases such as "Best salesman in Europe" or "World renowned industry expert".
5. Not doing your research
One of the biggest mistakes that candidates make with their CV is failing to find out what qualities their target employers are looking for before they write it.
"If employers don't see the skills they need in your CV, they won't hire you – it's that simple," StandOut CV said.
6. Salary details
Including your current pay rate or your salary requirements to your resume might hurt your negotiating power when it comes to the offer stage, recruiters say.
"If an employer is willing to pay up to £50K for their role, but your CV has already told them that you will accept £45K – then they are very unlikely to offer much more than £45K" StandOut CV said.
Business news: In pictures

Show all 13
7. Ridiculous email address
Email address such as bad-boy-4-life@gmail.com might have sound like a great idea in high school but will look "hugely unprofessional" on your resume.
If in doubt, set up a new one for your job hunting campaign, recruiters advised.
Register for free to continue reading
Registration is a free and easy way to support our truly independent journalism
By registering, you will also enjoy limited access to Premium articles, exclusive newsletters, commenting, and virtual events with our leading journalists
Already have an account? sign in
Register for free to continue reading
Registration is a free and easy way to support our truly independent journalism
By registering, you will also enjoy limited access to Premium articles, exclusive newsletters, commenting, and virtual events with our leading journalists
Already have an account? sign in
Join our new commenting forum
Join thought-provoking conversations, follow other Independent readers and see their replies