'Flash crash' trader nicknamed the 'Hound of Hounslow' loses extradition battle
Navinder Singh Sarao, will be flown to the US within 28 days after losing appeal.
Ben Chapman
Friday 14 October 2016 15:02 Comments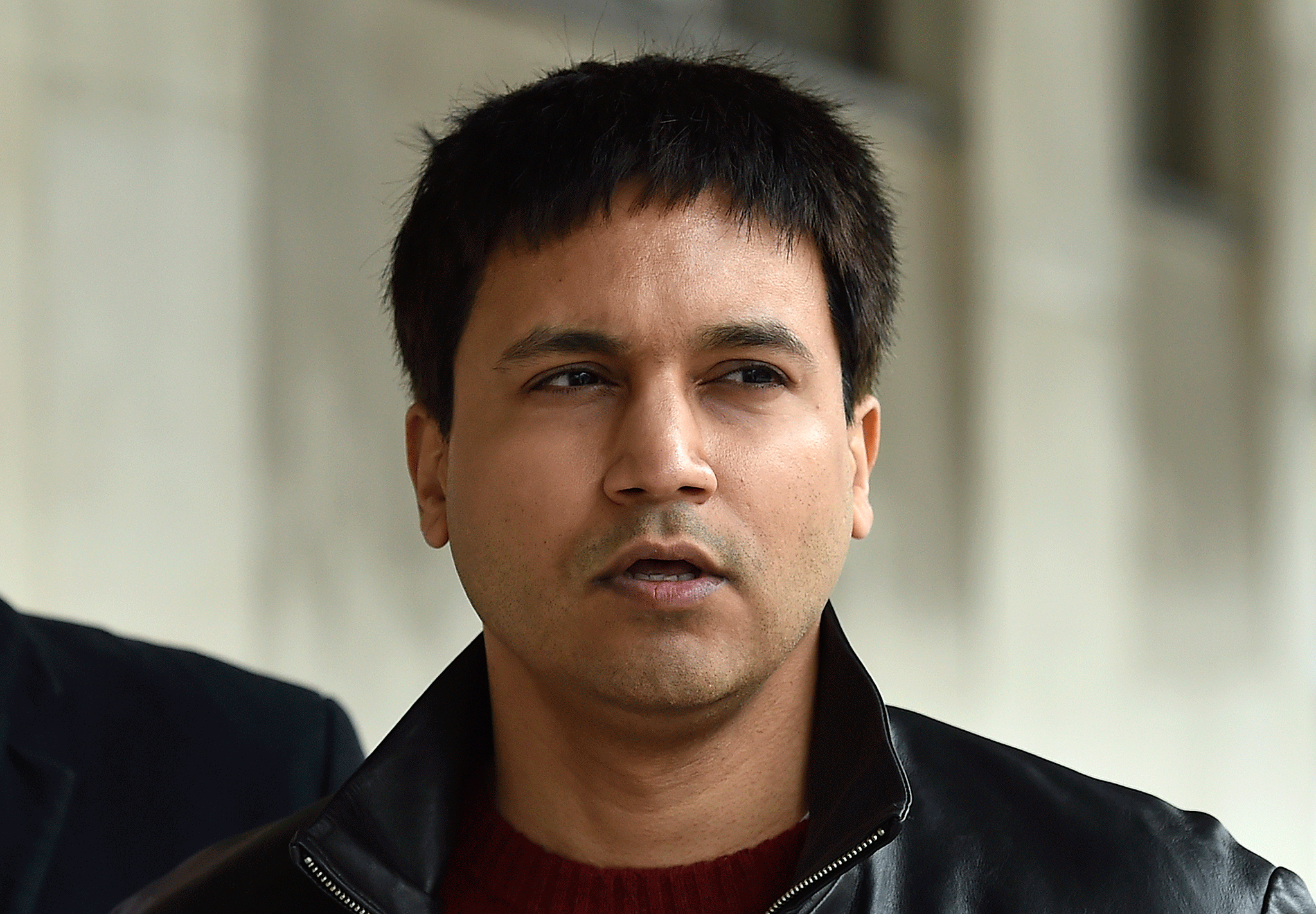 Navinder Singh Sarao, the British trader accused of making $40 million by manipulating global markets from his west London bedroom, lost his challenge against extradition to to the US to stand trial, a court heard on Friday.
Sarao, 37, nicknamed the Hound of Hounslow, will now be flown to the US within 28 days where he faces 22 charges of fraud and market manipulation, carrying a maximum sentence of 380 years.
US authorities have accused Sarao of contributing to the 2010 "flash crash" that temporarily wiped $1 trillion off the value of the US stock market. Sarao allegedly made £900,000 "spoofing" markets on the day of the crash.
It is alleged that Sarao used a modified computer program that placed large sell orders for shares and commodities contracts, which pushed down prices. He then cancelled those trades and bought the contracts at the artificially low price, selling them for a profit when the value bounced back to its true level, often within seconds.
Today's ruling ends an 18-month battle waged against his extradition after he was arrested in April 2015 at the semi-detached Hounslow home he shared with his parents. He is accused of spoofing the Chicago Mercantile Exchange's stock futures market over four years.
Sarao's lawyers argued he should be allowed to appeal his extradition because the US hadn't properly outlined the charges against him.
"The fact the request is silent on what is being communicated is fatal to making out a fraud case," James Lewis, Sarao's lawyer, said before the ruling. It's "not a fair and accurate," description of what the US is alleging.
Biggest business scandals in pictures

Show all 20
But two judges took just five minutes to reject Sarao's request. Lord Justice Gross and Mr Justice Nicol said they would set out the reasons for their ruling "in due course".
Ruling at Sarao's previous extradition hearing in March, district judge Quentin Purdy said: "The causes of the flash crash are not a single action and cannot on any view be laid wholly or mostly at Navinder Sarao's door, although he was active on the day. In any event this is only a single trading day in over 400 relied upon by the prosecution.
"Essentially, has the US established that the same actions in this jurisdiction at the same time would be capable of being prosecuted for one or more offences known to the criminal law? This is not the forum for testing the evidence as in a trial. To my mind, when all is said and done, the US are correct in arguing they have shown dual criminality."
Register for free to continue reading
Registration is a free and easy way to support our truly independent journalism
By registering, you will also enjoy limited access to Premium articles, exclusive newsletters, commenting, and virtual events with our leading journalists
Already have an account? sign in
Join our new commenting forum
Join thought-provoking conversations, follow other Independent readers and see their replies