The Honest Company: Jessica Alba's diaper business valued at $1 billion ahead of IPO
Diaper company raises $70 million as it signals plans to go public
Laura Chesters
,
Maria Tadeo
Thursday 28 August 2014 12:46 Comments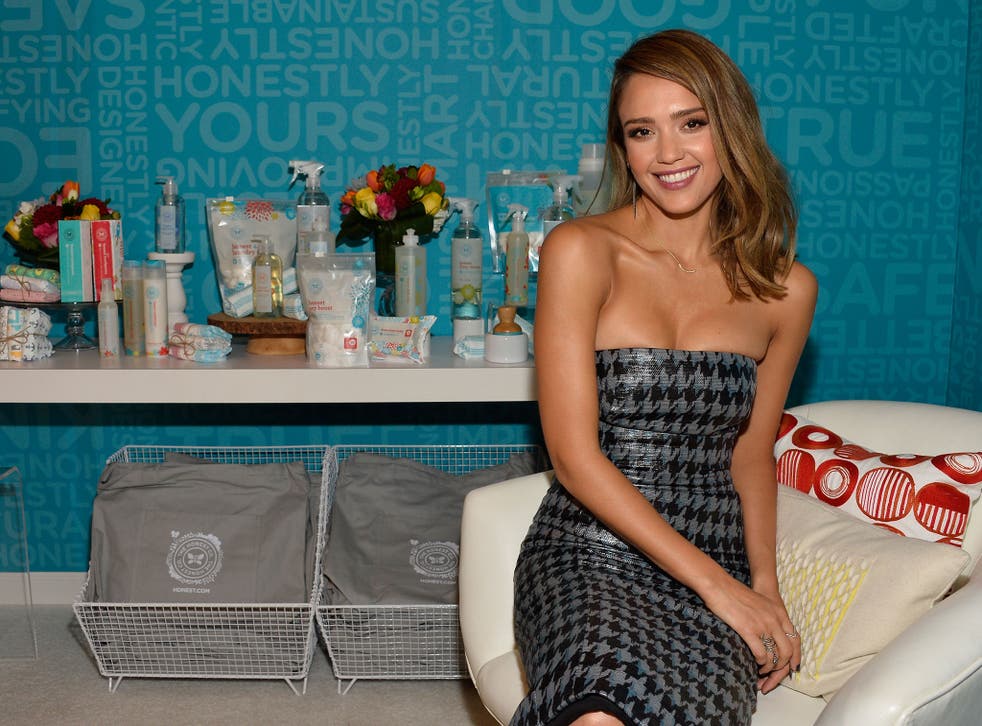 The Honest Company, an eco-friendly diaper business co-founded by Hollywood actress Jessica Alba, has been valued at a whopping $1 billion as it prepares to file for an IPO.
The company, which specialises in "chemical-free" baby products, has raised $70 million after completing another round of investment and expects full-year revenue to almost triple to $150 million.
With the help of Alba's celebrity status, the Honest Company has grown rapidly and it products are now sold at Whole Foods, Target, Buy Buy Baby and Nordstrom in the US, although roughly 80 per cent of sales come from customers who subscribe to a monthly delivery service of nappies and baby wipes.
Speaking to the Wall Street Journal, co-founder and chief executive Brian Lee, said going public is the best path for the company going forward, adding: "I can't say when that will be, but we are definitely starting to think and act like a public company".
Founded in 2012, Alba said she was inspired by her own pregnancy as she struggled to find the right products for a "young mom" and wanted to help parents give their children "a better start" in life with "cute" and "safe" products. The news will surely put a smile on her face after her latest film, Sin City 2: A Dame to Kill For, flopped at the box officer over the weekend.
The company employs 275 people and is backed by Wellington Management, Institutional Venture Partners, Iconiq Capital, Lightspeed Venture Partners and General Catalyst Partners.
30 Second Briefing: Jessica Alba's eco business blooms
What's this about actress Jessica Alba and nappies? Not a review of Sin City 2 is it? No, the film might have flopped but Ms Alba's business venture has been a resounding success.
What is it? She co-founded an eco-friendly nappy and baby products company called The Honest Company in 2011 in the US. And with the help of her celebrity endorsement, the business has grown rapidly. It sells products in retailers like Nordstrom and Target but roughly 80 per cent of sales come from customers who subscribe to a monthly delivery service.
How much money is it making? Annual revenue is on track to reach $150m this year – three times that of last year. It has just raised $70m and is is talking about going public eventually.
Wow. That is a lot of money. What is the business valued at?
That investment values it at $1bn.
Hang on. These valuations of early-stage companies can get a bit silly can't they? Yes. Some experts are questioning valuations like this. Tech entrepreneur, author and investor Maynard Webb said "to focus on valuation so early is crazy". He thinks the early fundraising stages are just "funny money", with investors willing "to pay big" for a piece of a start-up.
He told the Wall Street Journal that as there was "no way to trade the asset and get a market validation for price… any price negotiated is somewhat nebulous". Basically, The Honest Company may be the next retail giant but it is still early days.
Register for free to continue reading
Registration is a free and easy way to support our truly independent journalism
By registering, you will also enjoy limited access to Premium articles, exclusive newsletters, commenting, and virtual events with our leading journalists
Already have an account? sign in
Join our new commenting forum
Join thought-provoking conversations, follow other Independent readers and see their replies