The Independent's journalism is supported by our readers. When you purchase through links on our site, we may earn commission.
The Instagram pets that have become profitable businesses
Celebrities including pets can make $2,000 and more once they have broken the 100,000 follower mark.
Zlata Rodionova
Wednesday 17 February 2016 15:04 Comments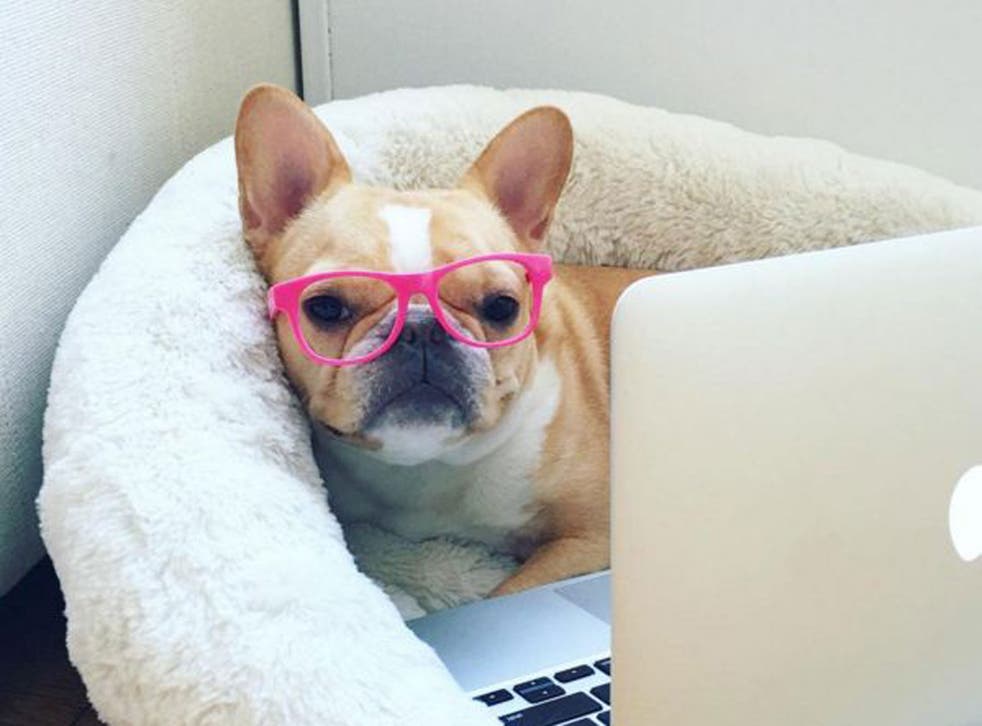 Pets with popular Instagram accounts are commanding huge fees to appear at events, according to reports.
Celebrities including pets can make $2,000 and more once they have broken the 100,000 follower mark.
Those with between 150,000 and 200,000 followers can ask for more than $3,000, according to Create&Cultivate, an online platform.
The most popular Instagram pets have much higher followings.
Managing followers can become such a busy job that some owners decide to quit their daily job to concentrate full-time on their pet.
Jiff the Pomeranian has more than 2 million followers on Instagram. He is also considered a 'public figure' on Facebook with more than 1 million likes on his page.
Katie Sturino owns Toast, a King Charles Spaniel with has nearly 350,000 followers on Instagram.
She told TIME magazine: "People who have over half a million followers are getting serious money. The ones who have really broken out are getting a lot."
Toast is a rescued puppy with no teeth and a tongue that hangs from her mouth. She is now featured in a sunglasses campaign for Karen Walker, the new Zealand based eyewear brand.
Toast also wore a custom Marchesa gown and a $139,000 diamond necklace for her wedding, used as a promotion for the wedding registry site Zola, according to Quartz.
Bodhi, a Shiba Inu, gained popularity through menswear.
His Instagram bio now claims that he is "the most stylish dog in the world".
Bodhi's owners receive around $15,000 a month and have since quit their job thanks to their dogs.
Bodhi, who has 252,000 Instagram followers and more than 90,000 Facebook likes, has since shot campaigns for Coach, Ted Baker, Salvatore Ferragamo, ASOS amongst many others.
Chloe, a three year old French Bulldog, is also involved in charity work on top of her photoshoots for Barneys New York or her appearance in a Budweiser SuperBowl promotion.
"She uses her celebrity status to give back whenever possible. For her second birthday, Chloe threw a charity bash with a raffle and silent auction to raise money for the Humane Society of NY," her website says.
Loni Edwards, Chloe's proprietor, told Racked that brands are using dogs because dogs make people happy, and brands want their ads to make people happy.
"It's the same group of dogs that all these brands are pulling on. There are only so many that have this strong engagement on Instagram that we just keep seeing each other over and over again," Edwards said.
Joan Hung, whose dog Manny now has nearly 1 million followers on Instagram told TIME magazine his girlfriend Amber Chavez is now working taking care of the dog full time.
Social media pet stars

Show all 4
The couple has used Manny's popularity for charity and raised more than $100,000 in 2014.
"There would be no way to manage all the stuff without her quitting her job," he told TIME. "We didn't expect any of this. It happened so fast."
Register for free to continue reading
Registration is a free and easy way to support our truly independent journalism
By registering, you will also enjoy limited access to Premium articles, exclusive newsletters, commenting, and virtual events with our leading journalists
Already have an account? sign in
Join our new commenting forum
Join thought-provoking conversations, follow other Independent readers and see their replies