Thomas Perkins, the man who funded Google and Amazon, dies at 84
He also helped finance Amazon.com and Sun Microsystems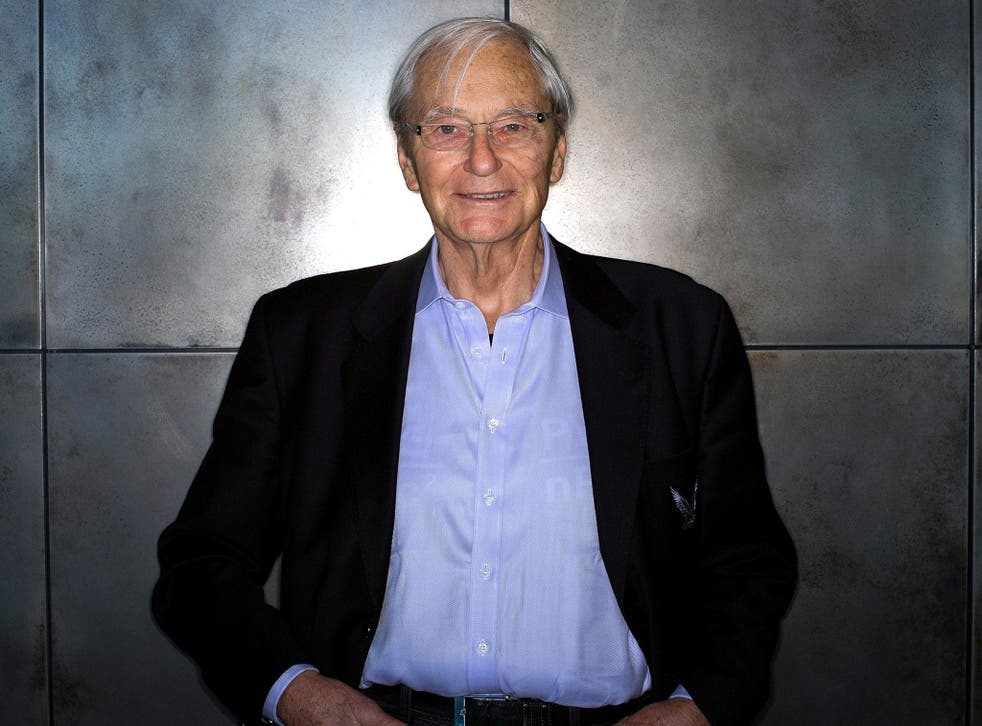 Thomas Perkins, the co-founder of venture-capital firm Kleiner Perkins Caufield & Byers who provided early financing to technology giants such as Google, Amazon.com. and Sun Microsystems, has died. He was 84.
He died Tuesday at his home in Tiburon, California, following a long illness, the New York Times reported, citing an assistant to the executive who the newspaper didn't identify.
The Harvard Business School graduate left his job at Hewlett-Packard to establish Menlo Park, California-based Kleiner Perkins with Austrian-born engineer Eugene Kleiner in 1972.
Opening with $8 million and later joined by Frank Caufield and Brook Byers as partners, the firm invested in tech companies over the next two decades, leading to the Silicon Valley boom that ushered in the Internet Age.
Perkins coupled his investing with an active management role in the enterprises he helped to finance. He was an early supporter of the biotechnology industry, serving as chairman at Genentech for 15 years, and was on the board of Tandem Computers, Hewlett-Packard and Compaq Computer.
Entrepreneurial VC
"Tom was a pioneer in the venture capital industry," Caufield and Byers said Thursday in an e-mailed statement. "He defined what we know of today as entrepreneurial venture capital by going beyond just funding to helping entrepreneurs realize their visions with operating expertise."
Hewlett-Packard helped turn Northern California's Silicon Valley into a major technology hub and remained a constant presence in Perkins's life.
He guided the company in the 1960s to the advent of minicomputers, refrigerator-size machines that began to take market share from larger mainframes; learned the venture-capital trade from co-founder David Packard; and joined the board after helping engineer its $18.9 billion purchase of Compaq in 2002.
After a year's retirement, Perkins returned in 2005, only weeks before Chief Executive Officer Carly Fiorina was fired in a boardroom tussle over the company's post-merger strategy.
Board Games
In her 2006 memoir, "Tough Choices," Fiorina described how she was "appalled by the reemergence of Tom Perkins and the very active role he was clearly playing" while her board colleagues displayed "an irrational urgency" to reinstate him.
"I believed that I had been brought back to the board — the warhorse — to stiffen everyone's resolve, and if Carly wouldn't budge on at least some of the changes the board sought, to take decisive action to find a new CEO," Perkins wrote in "Valley Boy," his 2007 book.
Thomas James Perkins was born Jan. 7, 1932, in Oak Park, Illinois, to Harry and Elizabeth Perkins, according to Marquis Who's Who.
He earned a Bachelor of Science degree in electrical engineering and computer science at Massachusetts Institute of Technology, in Cambridge, Massachusetts, in 1953, and an MBA at Harvard Business School four years later.
Laser Company
While working his way up the ranks at Hewlett-Packard in San Francisco, Perkins spent nights and weekends in nearby Berkeley to develop a laser company, University Laboratories, during the 1960s. He later guided it into a merger with Mountain View, California-based Spectra-Physics and then served on its board, according to a 2006 MIT alumni association article.
Perkins was general manager of Hewlett-Packard's computer division from 1965 to 1970, and oversaw the development of the minicomputers that would become the company's core product.
Gadget and tech news: In pictures

Show all 25
Ambitious and hard-driving, he was known to jump on desks when the phone rang, loudly counting out the rings to make sure someone answered it by the third one, according to Joe Schoendorf, later a venture capitalist at Accel Partners.
Perkins left Hewlett-Packard's board in 2006, after charging Chairman Patricia Dunn with approving an investigation of alleged boardroom press leaks that included spying on reporters and executives' phone records.
As a venture capitalist, Perkins was, at one point, chairman of 14 companies that Kleiner Perkins Caufield & Byers funded, including three listed on the New York Stock Exchange, MIT reported.
Romance Author
After two marriages, Perkins wrote the 2006 romance novel "Sex and the Single Zillionaire" about a New York financier struggling to cope with the death of his wife. Encouraged by his second wife, the best-selling author Danielle Steel, Perkins wrote the 288-page book in only 100 hours over 30 days, according to an article in the New York Times.
As owner of the 289-foot "Maltese Falcon," the world's largest clipper yacht, Perkins enjoyed an extravagant lifestyle and purchased a penthouse in the Millennium Tower overlooking San Francisco Bay in 2009.
"I'm not a billionaire, I'm a multimillionaire," Perkins said in a January 2014 interview with Bloomberg Television's Emily Chang. "I've created some billionaires, but I unfortunately am not one."
Forbes top 10 richest billionaires in the world

Show all 10
In January 2014, he caused an uproar after writing a letter published in the Wall Street Journal in which he compared the "demonization" of the wealthy 1 per cent of Americans to Nazi Germany's persecution of Jews.
Kleiner Perkins Caufield & Byers, where he was a partner emeritus, distanced itself from the comments and said Perkins hadn't been involved with the firm "in years."
With his first wife, the former Gerd Thune-Ellefsen, Perkins had a son, Tor Kristian, and a daughter, Elizabeth Siri. Thune-Ellefsen died in 1994. He married Steel in 1998 and divorced the following year, according to Marquis Who's Who.
© 2016 Bloomberg L.P
Join our new commenting forum
Join thought-provoking conversations, follow other Independent readers and see their replies