Tinder reveals the 15 most right-swiped jobs for men and women
Tinder only started allowing users to include information about their jobs a few months ago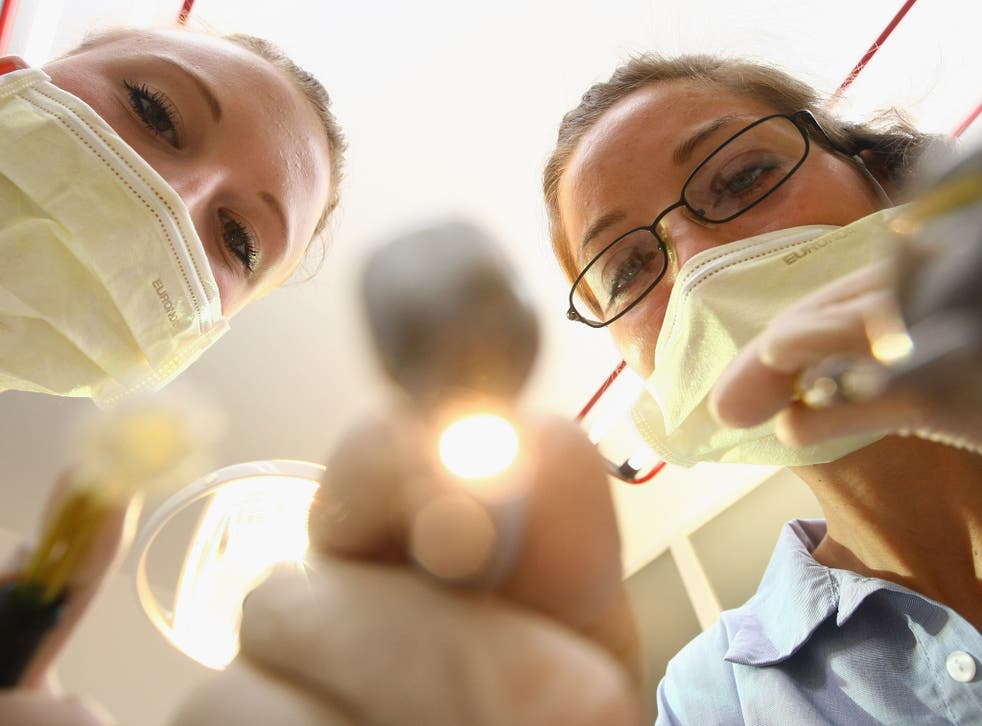 Some jobs are sexier than others.
Most people wouldn't turn down a date with a model, for example, and age-old cliches about men in uniform mean that firefighters, military men and police officers are all going to come out of a contest for the hottest profession well.
But who would have guessed that female dental hygienists are considered sexy?
Tinder only started allowing users to include information about their jobs three months ago. Since then, millions of users have added their jobs to their profiles.
By crunching the number of swipes right each job receives, Tinder has come up with a list of the 15 hottest jobs for men and women. The data is US only.
Most right-swiped jobs for women:
1. Physical Therapist
2. Interior Designer
3. Founder/Entrepreneur
4. PR/Communications
5. Teacher
6. College Student
7. Speech Language Pathologist
8. Pharmacist
9. Social Media Manager
10. Model
11. Dental Hygienist
12. Nurse
13. Flight Attendant
14. Personal Trainer
15. Real Estate Agent
Most right-swiped jobs for men:
1. Pilot
2. Founder/Entrepreneur
3. Firefighter
4. Doctor
5. TV/Radio Personality
6. Teacher
7. Engineer
8. Model
9. Paramedic
10. College Student
11. Lawyer
10 Famous People You Could Date On Tinder

Show all 10
12. Personal Trainer
13. Financial Advisor
14. Police Officer
15. Military
Register for free to continue reading
Registration is a free and easy way to support our truly independent journalism
By registering, you will also enjoy limited access to Premium articles, exclusive newsletters, commenting, and virtual events with our leading journalists
Already have an account? sign in
Register for free to continue reading
Registration is a free and easy way to support our truly independent journalism
By registering, you will also enjoy limited access to Premium articles, exclusive newsletters, commenting, and virtual events with our leading journalists
Already have an account? sign in
Join our new commenting forum
Join thought-provoking conversations, follow other Independent readers and see their replies