Toys R Us stops telling boys and girls what to play with by dropping online gender filters
Shoppers are instead now invited to browse depending on the child's age group, brand, or type of toy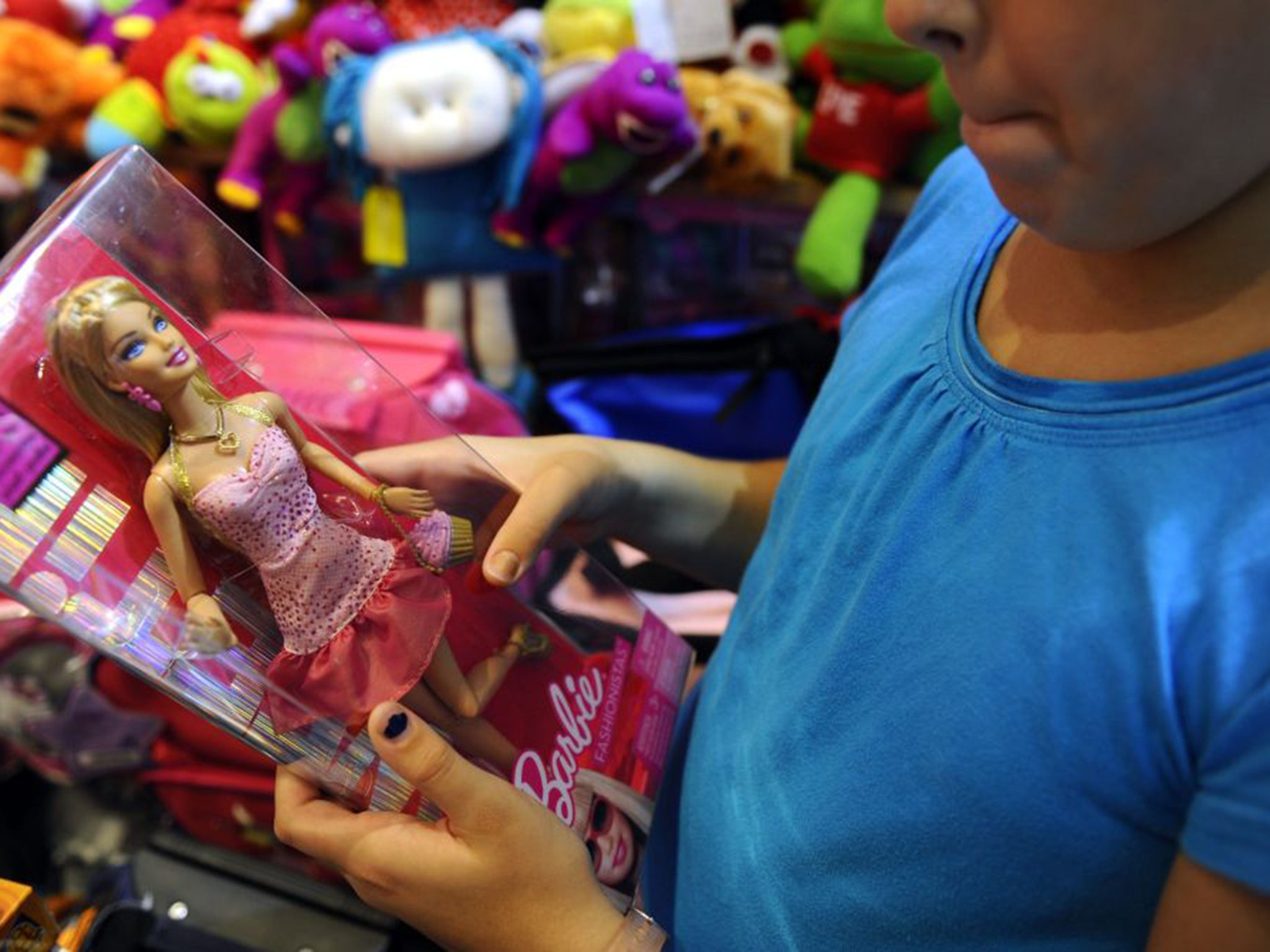 One of the world's best-known toy retailers has stopped telling girls and boys what they should be playing with, in a victory for parents upset by gender-based marketing.
Toys R Us has dropped gender filters from its UK website following complaints that such signposting puts off girls from playing with trains and construction sets. Shoppers are instead invited to browse depending on the child's age group, brand, or type of toy they are after.
Campaigners and politicians have warned that stereotyping can deter girls from studying science and engineering. Toys R Us joins a growing group of retailers from Marks & Spencer and Tesco to Boots and Sainsbury's that are adopting a more unisex approach. The shift has occurred in the three years since the pressure group Let Toys be Toys started campaigning. In 2012, when The Independent on Sunday first covered this issue, M&S was selling toys such as walkie-talkies for boys, and karaoke sets for girls.
Even these efforts pale compared to the stand taken by one new online retailer, which wants to promote "gender-neutral playtime". Hai Tiet quit a job at the United Nations to launch US-based Woozy Moo last April. All the toys in his web store come either from companies that promote diversity or are aimed at children, regardless of gender. "We carry toys that are mission based, such as GoldieBlox, which inspire children to be future innovators. We carry toys that the massive retailers don't carry, such as special needs toys. We model ourselves as the UN of toys," says Mr Tiet.
Orders from the UK are growing at around 20 per cent a month, with the IAmElemental range of female action figures, a brand launched after a crowd-sourced Kickstarter campaign, proving the most popular, he added. Lottie dolls, a response to the hypersexualised Bratz and Barbie dolls, also sell well, as do ecologically sourced wooden blocks.
"In my work for the UN, I saw around the world how playtime was genderised. How the world treats females is something that's quite bothersome," Mr Tiet said. "In the toy world, a lot of girls' toys centre on domestic toys or something that's passive; while boys get to play with the action world. There has been very little work to destigmatise or degenderise the toy industry."
Woozy Moo takes a strong stand against companies that lack female leadership or fail to embrace diversity. Mattel and Lego are banned on this basis. "A lot of the upper management in toy companies and retailers are older, Caucasian males. It's very difficult for women or people of colour to discuss the growing needs of parents or how society is changing. Progressive parents are one step ahead of the toy industry; some retailers are very hesitant to change. I guess change is scary," he added.
Jess Day, at Let Toys be Toys, says the group has a directory of retailers awarded its Toymark "for marketing toys in a way that is inclusive to both boys and girls". But Christmas shoppers will find that aisles devoted to pink and blue, even if the signage is no longer there, remain the norm.
Join our commenting forum
Join thought-provoking conversations, follow other Independent readers and see their replies