TTIP: Vince Cable clashes with David Cameron over controversial international trade deal
Exclusive: Opponents claim deal would transfer power from elected politicians to unelected corporations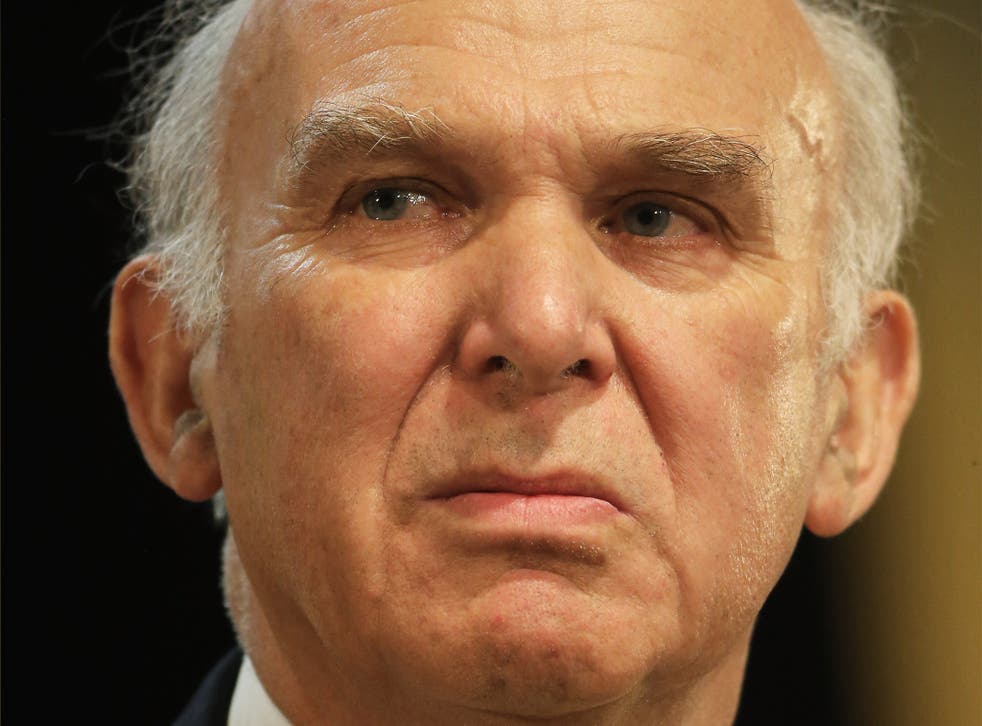 A Coalition split over a planned free trade agreement between the European Union and the United States has emerged after the Liberal Democrats demanded tough new safeguards for British jobs and industry to be written into the deal.
The call by Vince Cable, the Business Secretary, during a cabinet meeting today threatens to put the party on a collision course with David Cameron who has trumpeted the deal's potential benefits.
Campaigners in Britain and other EU countries have warned the Transatlantic Trade and Investment Partnership (TTIP) could cost jobs and undermine consumer rights and environmental protection. Opponents also claim the deal would transfer power from elected politicians to unelected multinationals.
Mr Cameron has argued it would give a £10bn boost to the UK economy and has promised to put "rocket boosters" behind efforts to clinch agreement. But the Lib Dem minister called for special protections to be written in to stop multinationals overriding the will of governments and for an explicit statement that the NHS is exempt from any deal.
Mr Cable urged action to tackle concerns that the TTIP could be used by large US companies to bypass laws protecting the environment, consumer rights and food standards. He told the Cabinet he believed Britain should only support the deal if reforms are agreed to guarantee it is in the national interest. Mr Cable's call follows claims that foreign companies that were not awarded NHS work could sue the Government.
Tonight Mr Cable's private aide quit after voting against the Government on fracking. Tessa Munt, the MP for Wells, initially said she intended to stay on in her role despite backing a rebel amendment calling for a moratorium on hydraulic fracturing to extract shale gas. But a spokeswoman later confirmed her resignation.
Join our new commenting forum
Join thought-provoking conversations, follow other Independent readers and see their replies