Two thirds of economists say Coalition austerity harmed the economy
The Treasury's own forecaster, the Office for Budget Responsibility, estimates that Government's austerity was a drag on GDP growth in these years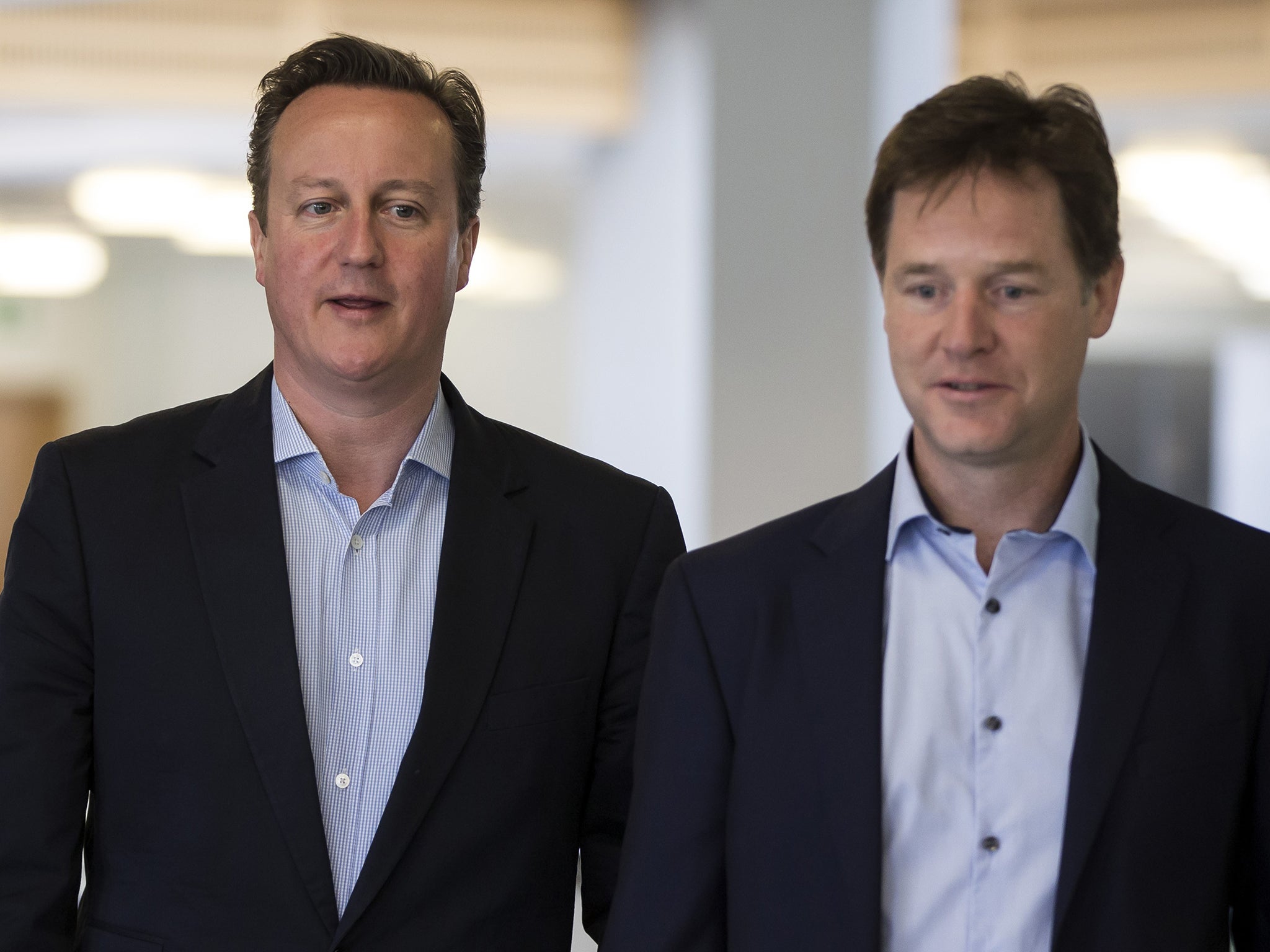 A host of eminent economists have given a thumbs-down to the Coalition's controversial austerity policies in a major new poll.
Of 33 economists surveyed by the Centre for Macroeconomics two thirds disagreed with the proposition that the Government's policies since 2010 have had a "positive effect" on the economy.
A third disagreed while a further third said they disagreed strongly. Only 15 per cent agreed the Coalition's policies had been responsible for helping to boost GDP and employment and none agreed strongly with the proposition.
The news came as blow to the credibility of the Conservatives and the Liberal Democrats, who have trumpeted the economy's return to growth as a vindication of the controversial programme of spending cuts and tax increases they put in place in 2010.
"Premature austerity has damaged UK welfare and as I and others argued at the time, delaying consolidation would have left the UK in a much stronger position than it is today" said John Van Reenen of the London School of Economics. "The only interesting question is how much GDP has been lost as a result of austerity" said Simon Wren-Lewis of the University of Oxford.
Richard Portes of the London Business School said the UK's recovery since 2013 was a consequence of the Government's easing of austerity. "The recovery is aborted immediately after austerity begins, then [there is] revival when it is (semi-covertly) relaxed" he noted.
Official figures yesterday showed the economy grew by 2.8 per cent in 2014, the strongest rate of expansion since 2006. But GDP growth collapsed in 2011 in 2012. The Treasury's own forecaster, the Office for Budget Responsibility, estimates that the Government's austerity was a drag on GDP growth in these years.
However some economists in the survey highlighted the potential consequences of the Coalition failing to make spending cuts. "It all depends on whether slower consolidation would have led to a loss in market confidence or not" said Sir Charles Bean, the former deputy governor of the Bank of England. Government ministers said that without George Osborne's 2010 emergency budget, when he accelerated the pace of deficit reduction, the UK would have faced soaring interest rates in the manner of Greece.
"I agreed with the initial plan, but thought it should have been relaxed sooner than it was, given that it was soon clear we would not be 'like Greece' " said Tony Yates of the University of Bristol.
Join our commenting forum
Join thought-provoking conversations, follow other Independent readers and see their replies