Uber's licence will not be renewed in Brighton and Hove, city council says
City council said decision was based on data breach and firm's choice of drivers
Tuesday 01 May 2018 17:17 Comments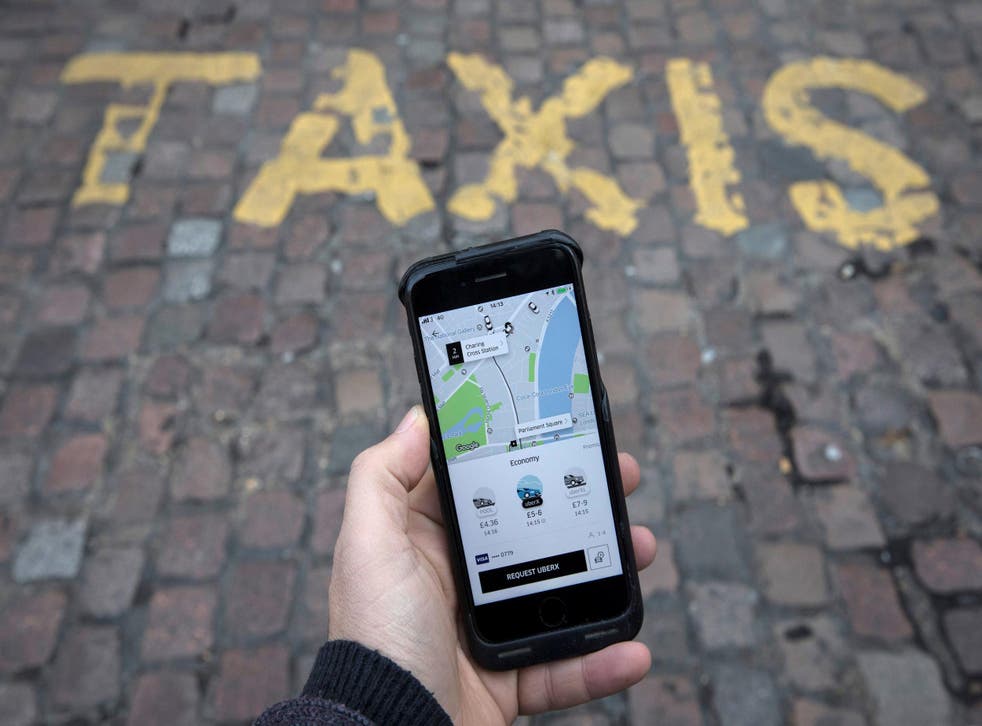 Uber intends to appeal against Brighton and Hove city council's decision not to renew the firm's licence to operate in the city.
The council said its decision was based on "significant concerns about the company's data breach" as well as the company's lack of commitment to using only Brighton and Hove licensed drivers was another factor in the decision.
Chair of the licensing panel, Councillor Jackie O'Quinn, said: "Our priority is the safety of residents and visitors and, due to the data breach and the lack of commitment to using drivers licensed here, we were not satisfied that Uber are a fit and proper person to hold an operator's licence in the city."
Ms O'Quinn added: "All Brighton & Hove private hire and hackney carriage drivers in the city operate under the same licences and guidelines contained in the Blue Book and undergo the same background checks, whichever company they drive for. In the original application in 2015, Uber gave a firm commitment to adhere to the standards set out in the Blue Book and only to use Brighton & Hove licensed drivers.
"We do not feel the spirit of this commitment has been kept to. In the panel's view, large numbers of taxis operating in the city that do not meet our Blue Book standards puts the safety of residents and visitors at potential risk."
An Uber spokesperson said: "This is a disappointing decision for the thousands of passengers and drivers who rely on our app in Brighton and Hove. We intend to appeal so we can continue serving the city."
The ride-hailing company was rocked by a massive data breach in 2016, which affected 2.7 million UK users of its app.
Register for free to continue reading
Registration is a free and easy way to support our truly independent journalism
By registering, you will also enjoy limited access to Premium articles, exclusive newsletters, commenting, and virtual events with our leading journalists
Already have an account? sign in
Register for free to continue reading
Registration is a free and easy way to support our truly independent journalism
By registering, you will also enjoy limited access to Premium articles, exclusive newsletters, commenting, and virtual events with our leading journalists
Already have an account? sign in
Join our new commenting forum
Join thought-provoking conversations, follow other Independent readers and see their replies