Uber drivers must go it alone in battle for employee rights, says court
380,000 forced to fight the £47bn company individually rather than as a group after judge rejects case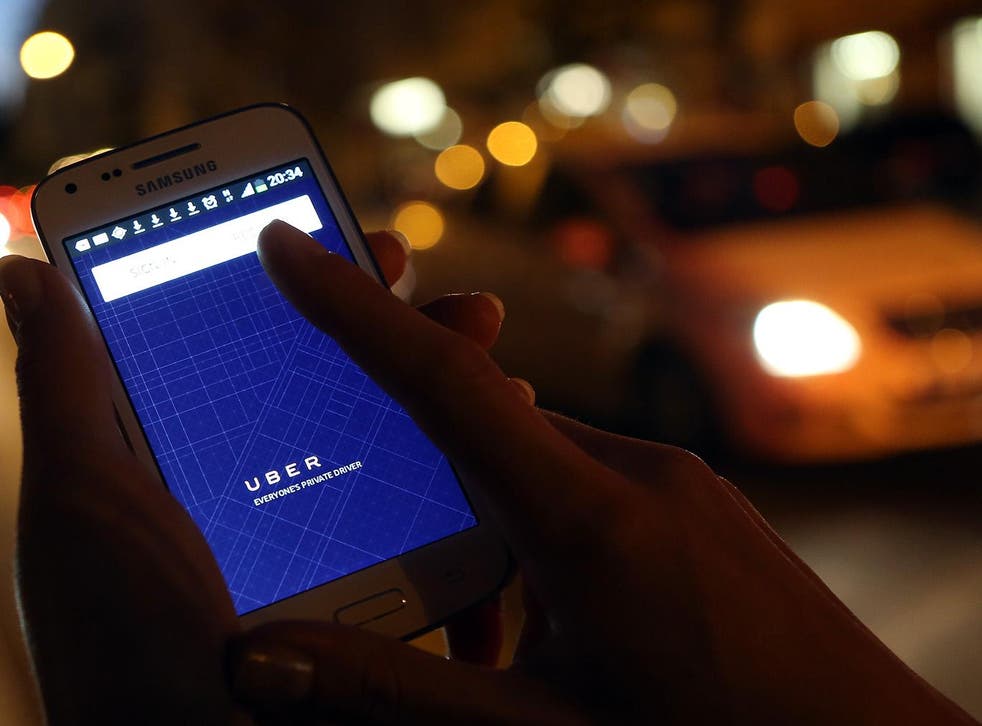 In a victory for Uber, a court said drivers for the most part have to resolve claims against the company individually and not through a class action lawsuit.
The ruling by the US Court of Appeals came in a lawsuit by Uber drivers over the company's background checks, but it also affects drivers in a separate case who accuse the ride-hailing service of exploiting them by treating them as independent contractors instead of employees.
The arbitration clause the ruling upheld also applies to the vast majority of the roughly 380,000 drivers in that lawsuit.
Those drivers will now have less leverage against Uber, as they pursue claims individually through arbitration instead of as a group through a class action suit.
"Today's decision is not good for the class," said Shannon Liss-Riordan, an attorney for drivers in the lawsuit over Uber's classification of drivers as independent contractors.
Ms Liss-Riordan said only about 6,000 drivers that the lawsuit represents are not covered by the arbitration clause the 9th Circuit upheld.
Ted Boutrous, Uber's attorney, applauded the 9th Circuit ruling, saying "arbitration is a fair, speedy and less costly alternative to class-action litigation".
San Francisco-based Uber has fought efforts to classify its drivers as employees. The change would give the drivers more rights and benefits, but raise Uber's operating expenses significantly and go against its business model and identity, potentially undercutting its plans to eventually sell its stock in an initial public offering (IPO).

Uber and the drivers in the independent contractor suit reached a $100m (£752m) settlement, but that deal was rejected last month by a federal judge who said it wasn't fair.
The agreement would have required Uber to pay at least $84m to drivers in California and Massachusetts who had been picking up riders who requested them through the company's service dating back to August 2009.
Uber would have paid another $16m to the drivers if the company's market value increased by 150 per cent within the first year of its IPO.
But US District Court Judge Edward Chen was troubled that the settlement also would have prevented the drivers from pursuing claims on a variety of other employment issues that could have generated another $1bn in a trial verdict in their favour. With those potential liabilities, the proposed settlement would be paying the drivers less than 5 per cent of what they could win in a trial – a sum that Mr Chen concluded was "not fair, adequate or reasonable".
Shannon Liss-Riordan, the drivers' lawyer, said Wednesday's ruling "is not good for the class".
"We were very aware that this decision was likely coming, which was the primary argument for why I was urging the district court to approve the settlement," she said in an emailed statement.
Ted Boutrous, a lawyer for Uber, hailed the ruling as a victory.
"Arbitration is a fair, speedy and less costly alternative to class-action litigation," he said in an e-mail. "We've always believed our optional arbitration agreements should have applied in this case, and we're pleased with the court's decision today."
China's ride-hailing giant to acquire Uber
In a consolation for drivers, the appeals court said they will be able to proceed in court with claims brought under California's so-called bounty hunter law, the Private Attorneys General Act (PAGA), which allows employees to step into the shoes of the state's labour commissioner to bring enforcement actions.
Mr Chen, in rejecting the proposed settlement of Ms Liss-Riordan's case, took issue with a provision in the accord that would have valued the PAGA claims at just $1m. Mr Chen noted in his ruling that a California agency concluded that the penalties in the case could amount to more than $1bn, with the settlement providing only 0.1 per cent of the "estimated full worth".
The news comes as Uber faces legal action in several countries, including the UK, for its contoversial gig economy model, in which workers are paid per job rather than on a fixed hourly or monthly rate. Uber claims it is merely a platform connecting drivers to passengers via its technology and therefore is not required to provide employee benefits.
Business news: In pictures

Show all 13
The UK action, brought by law firm Leigh Day, claims that drivers are employees and are entitled to paid holiday, sick pay and the national minimum wage.
Uber itself has brought legal action Transport for London in an attempt to stop the introduction of compulsory English exams for drivers. Thousands of the firm's drivers do not count English as their first language.
Uber, with a valuation last month of $69bn, dominates the ride-hailing industry worldwide as the most used taxi app in 108 countries, according to analytics provider SimilarWeb. Uber's net revenue was about $960m in the first quarter of this year, and about $1.1bn in the second quarter, with losses of more than $1.27bn in the first half of 2016.
Bloomberg
Join our new commenting forum
Join thought-provoking conversations, follow other Independent readers and see their replies