Uber employees used app to 'spy on ex-lovers, politicians and celebrities'
Thousands of staff have access to 'God View' mode which can be used to track customers' movements, former security executive alleges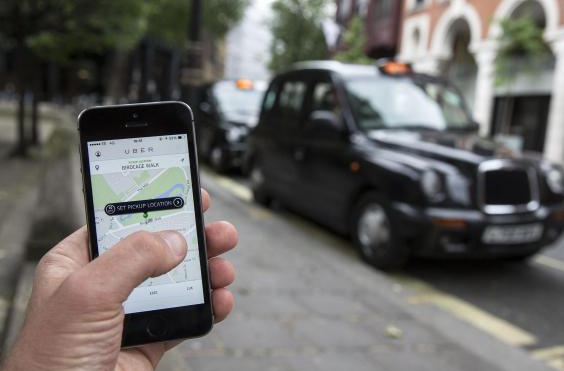 Uber employees spied on high-profile politicians, celebrities and ex-lovers according to allegations made by the company's former forensic investigator.
In a signed court declaration in October, Samuel Ward Spangenberg, who worked at the company between March 2015 and February 2016, said the company's lack of internal security meant staff could track rides in real time.
Despite previous pledges to update security, thousands of employees still have access to the "God View" tool which allows them to spy on almost any customer's movements, Spangenberg said.
Uber defended itself against the accusations and said it had "hundreds of security and privacy experts working around the clock", to protect its data.
Spangenberg is suing the company for allegedly discriminating against him because of his age and sacking him because he blew the whistle on Uber's information breaches.
He says he told high-ranking executives about the breaches and also said that the company tried to stop US government agencies from investigating them.
"As part of Uber's incident response team, I would be called when governmental agencies raided Uber's offices due to concerns regarding noncompliance with governmental regulations," Spangenberg said.
"In those instances, Uber would lock down the office and immediately cut all connectivity so that law enforcement could not access Uber's information. I would then be tasked with purchasing all new equipment for the office within the day, which I did when Uber's Montreal office was raided."
Business news: In pictures
Show all 13
In January, Uber paid $20,000 (£13,700) and promised to strengthen privacy controls following a 2014 BuzzFeed new story that revealed passengers had been tracked using the "God View" tool.
Following the outcry at the revelations, Uber renamed the tool the "Heaven View" and said it has strengthened security.
Spangenberg acknowledged that the tool had legitimate uses such as investigating accidents and processing refunds. He also said Uber had created a flag system designed to prevent employees searching for the whereabouts of "MVPs" - ie celebrities. But this offered no protection for the vast bulk of customers, he pointed out
Join our commenting forum
Join thought-provoking conversations, follow other Independent readers and see their replies